VISA AND PASSPORT SOLUTIONS
Venetia van Kuffeler talks with VFS Global's Regional Group Chief Operating Officer for Australasia, China, Africa and Europe & CIS, Jiten Vyas, about how embassies can benefit from modern visa and passport processing services, while increasing tourism and trade and enhancing their country's reputation.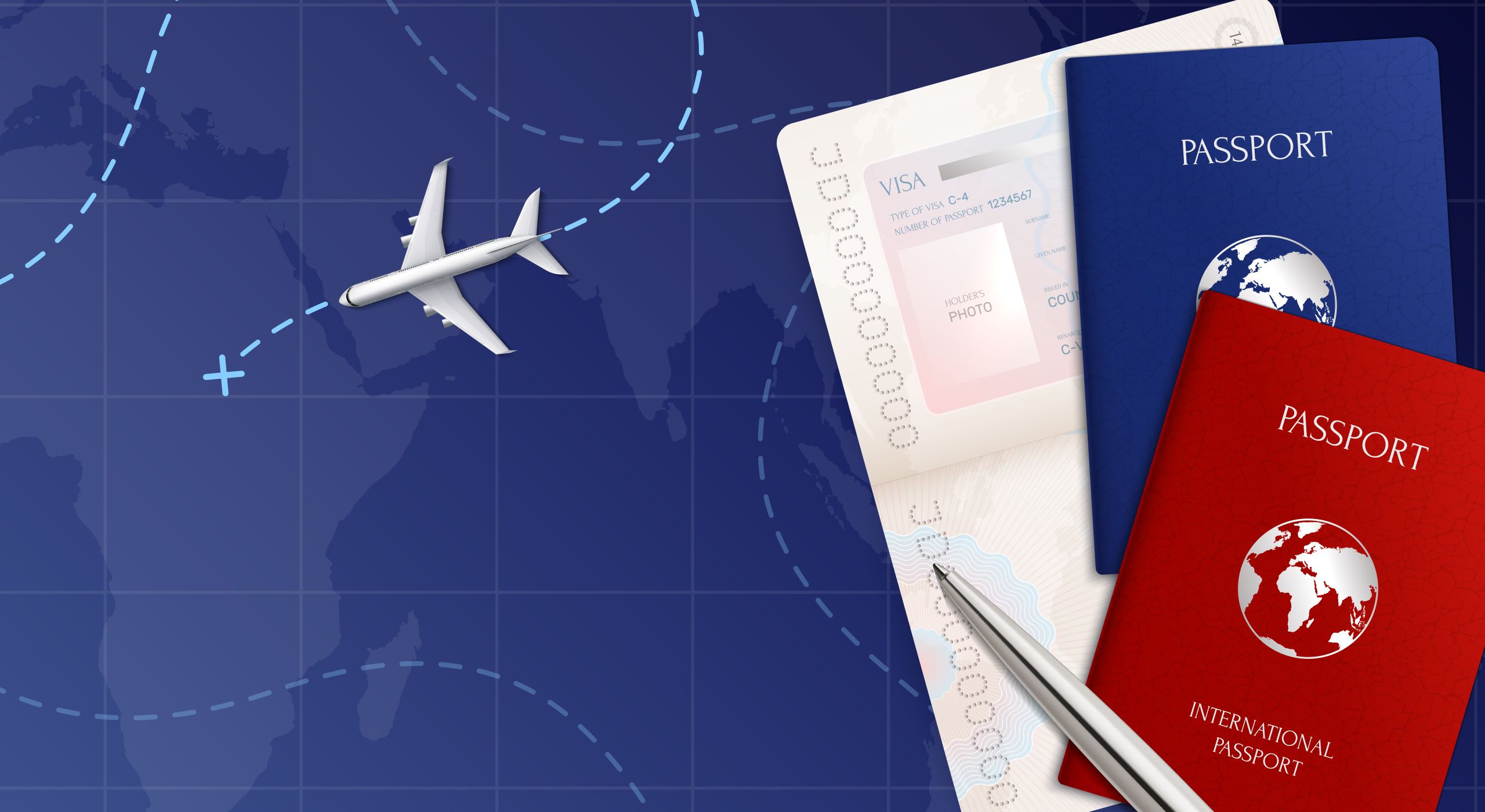 What exactly does VFS Global do in the chain of visa process? What advantages and benefits can VFS Global's services bring to the 180-plus governments represented in London (via embassies & high commissions)?

We handle almost the entire non-judgemental and administrative part of the process – starting from accepting the visa application to returning the passport to the visa applicant post the decision-making process by the embassy or consulate. In between, we add services to enhance the overall experience for applicants and client governments. This includes appointment booking, form checking, data entry, fee collection, biometric enrolment, forwarding documents to the concerned embassy / consulate, courier pass-back of documents to the visa applicants.
In the UK and across Europe, we serve 28 client governments.
In fact, what was an unheard-of concept of visa process outsourcing less than two decades ago, has now become the norm simply because of the many benefits it offers governments. For example, reduction in process complexities, cost reduction and enhanced customer experience.
Governments who outsource their passport and consular services to us also experience the same high-quality services. In fact, the pandemic has accelerated the trend of outsourcing passport and consular services as governments look to limit the number of people who apply directly at embassies and consulates for these services. During the pandemic where physical distancing was a must, our wide range of consular services proved very useful for customers. These services assist citizens living abroad and can range from passport and National ID card issuance and renewal to document legalisation, birth, death and marriage registration.
Currently, we provide passport and consular services for 15 client governments in 34 countries, operating 182 centres worldwide and are proud to have processed over 2.3 million passport applications since we started our passport business in 2008.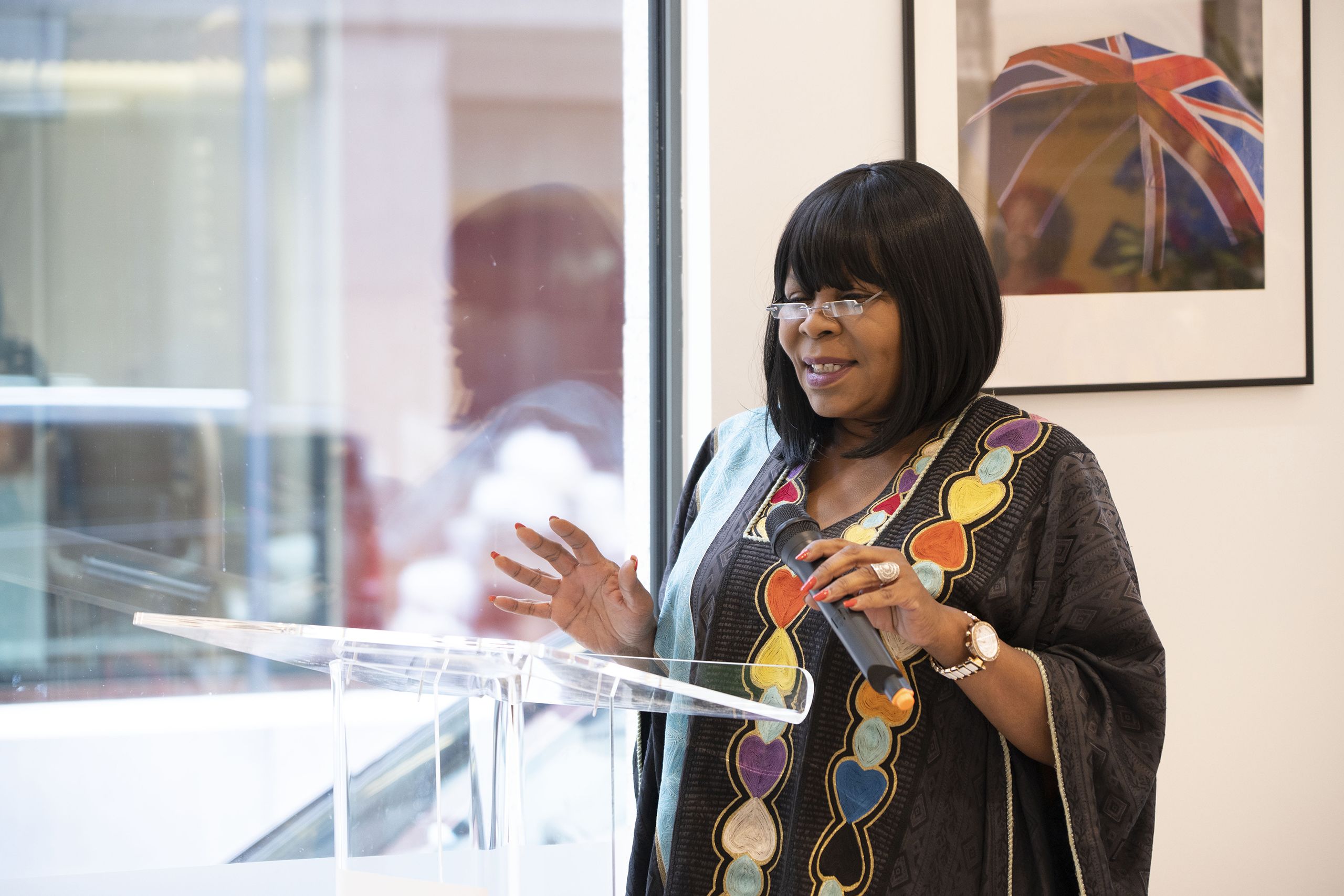 Currently, we provide passport and consular services for 15 client governments in 34 countries, operating 182 centres worldwide and are proud to have processed over 2.3 million passport applications since we started our passport business in 2008.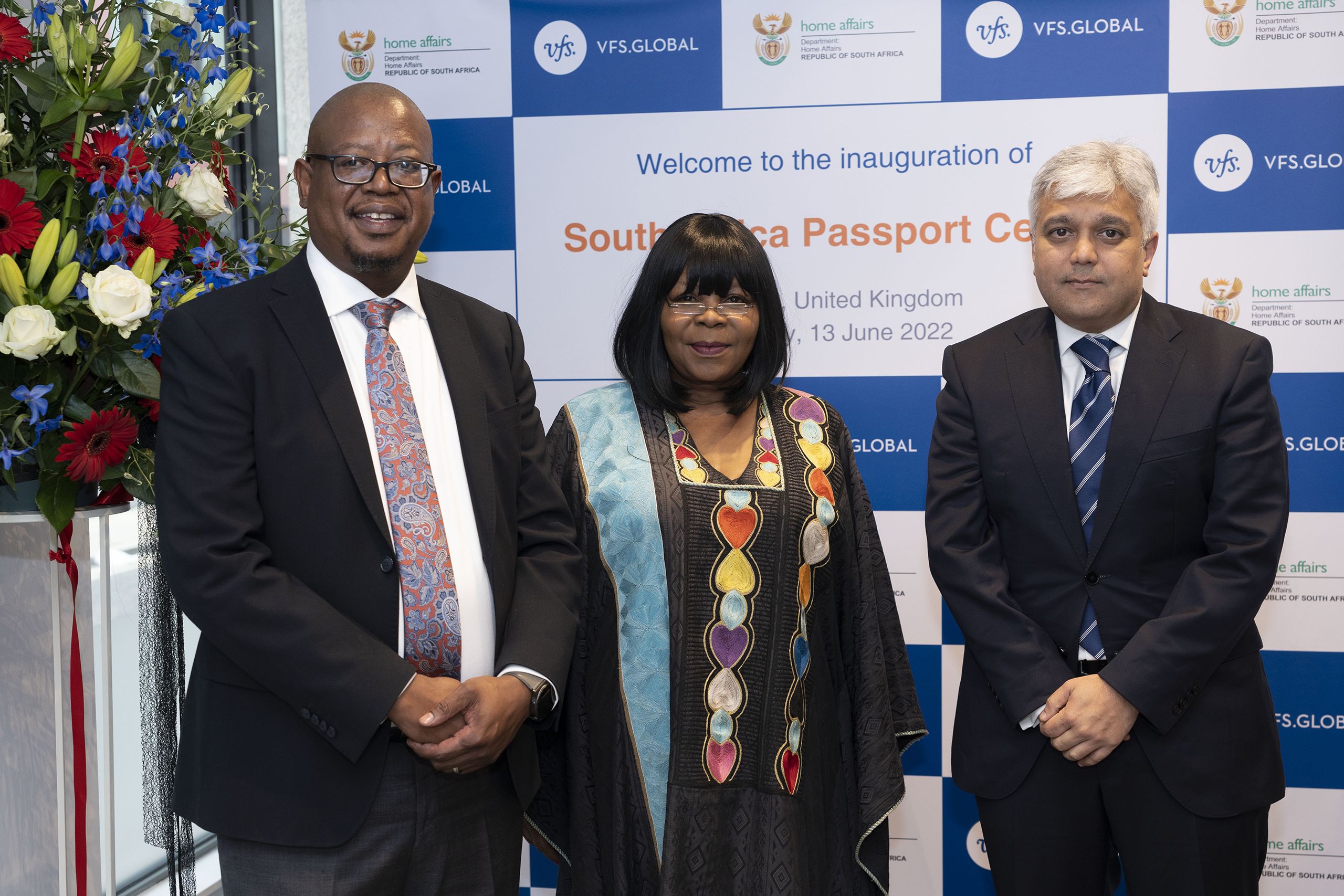 Can you tell us a bit about VFS Global's recent pilot project with the South Africa Home Office?
In the UK, we started working with South Africa's Department of Home Affairs in 2015. However, globally our association with the Department of Home Affairs began long before that in 2010. Our relationship with the Department of Home Affairs has grown vastly since then currently covering a network of 45 Visa Application Centres across 18 countries. We are now delighted to extend our partnership through the pilot project in the UK which aims to ease the passport renewal process for South African nationals living in the UK, and to make the application and delivery process more efficient.
Since 1 June 2022, South African diaspora in UK have been able to renew their passports (adults and minors) in three VFS Global centres conveniently located in London, Edinburgh, and Manchester. We are also exploring opportunties to work with the DHA to helps ease the passport renewal process for South African nationals in other countries.
After a difficult couple of years for the travel industry, how can VFS Global help to get safe travel back on track?
We are very mindful that during the pandemic health considerations took priority at every stage. We quickly established standardised protective measures across our Visa Application Centres. Our centres implemented a mandatory appointment system, alongside physical distancing measures, disinfecting surfaces, regular hand washing and checking body temperature on arrival subject to local authority guidelines. Two years on, COVID restrictions have eased in some regions, therefore we are following the advice given by the respective regional authority to ensure that we meet all the necessary health and safety guidelines.
Since the pandemic our businesses have become even more customer-centric, resilient, and efficient across our global network, the biggest in the industry, having operations in 140+ countries. Our new-age digital services are reimagining the customer experience to ensure secure and reliable services with minimal physical contact points. In line with this philosophy, we have introduced services such as Digital Document Check which enables customers to get visa documents verified before visiting a visa application centre, thereby making the experience less time-consuming. Similarly, our Visa At Your Doorstep service provides an end-to-end visa submission facility to customers at a location of their choice and caters to growing demands for contactless experience.
Can you tell us about some of VFS Global's most innovative solutions?
We believe that demand for innovative solutions will intensify in a post-COVID world, and we are addressing this need proactively. We have introduced innovative solutions such as LIDProTM – which enables remote processing and assessment of visa applications by client governments – and mobile biometric solutions, which allow client governments to offer temporary visa application submission points in smaller cities where there is no full-time Visa Application Centre.
We have also implemented Machine Learning solutions, which eliminate the need for data entry if the information is already available in supporting documents (eg passport or flight booking). For example, in 2018, we launched ViVA ('Virtual Visa Assistant'), the first-ever visa services chatbot. The Artificial Intelligence-powered chatbot helps visa applicants with queries related to the visa application process, such as visa categories, rules and regulations, contact information, payment procedures, and optional services. It can handle 10,000 enquiries per second – 24/7, or 864 million in a day, significantly reducing the turnaround time of applicant queries. We have reduced the time required to complete an e-visa application by more than 50 per cent using Artificial Intelligence.
Has VFS Global been able to help with the visa process for Ukrainians seeking settlement?
At the request of the Government of Canada, VFS Global successfully set up four pop-up Visa Application Centres in Bratislava (Slovakia), Budapest (Hungary), and Krakow and Warsaw (Poland) in April 2022 to help enrol biometrics of Ukrainian citizens impacted by the Russian invasion and seeking safe haven in Canada, whilst unfortunately the war in their home country continues.
With the importance of a sustainable approach to travel so often in the headlines, it would be interesting to hear about VFS Global's approach in this regard?
Sustainable tourism is not a choice anymore but a necessity, as lately most travellers prefer to holiday with companies that are committed to green, environment and socially friendly practices. Given that travel and tourism have an immense multiplier effect on the economy, every organisation in the travel ecosystem such as governments, airlines, hotels etc. need to work together to bring about important changes to the tourism sector.
VFS Global has a long-term sustainability strategy to meet our Environment, Social and Governance responsibilities. We have five pillars we are working towards - Contributing to Sustainable Economic Growth, Delivering Good Governance, Nurturing our Colleagues, Protecting our Environment and Supporting our Communities. Each of these pillars are carefully selected and aligned to the organisation's business strategy, the United Nations Sustainable Development Goals, as well as national priorities. They also include a considerable focus on Diversity, Equity and Inclusion, Employee Empowerment and Reduction of GHG Emissions.
The organisation offsets its carbon footprints through the following initiatives:
1. Transition to renewable energy: 52 per cent of global electricity is covered by green energy with a target to raise it over 70 per cent by 2022.
2. The organisation plants up to 10,000 trees as birthday gifts for its global workforce.
3. Nearly one-fifth (18 per cent) of our locations worldwide use certified green printing paper.
In 2021 we joined the Unstereotype Alliance, convened by UN Women. In 2022 we also signed the UN Women Empowerment Principles, participated in the UN Global Compact. Our sustainability commitments are supported by measurable actions which are consistently reviewed. As such, we recently announced that the performances of all senior management for 2022 will be linked to the company sustainability targets.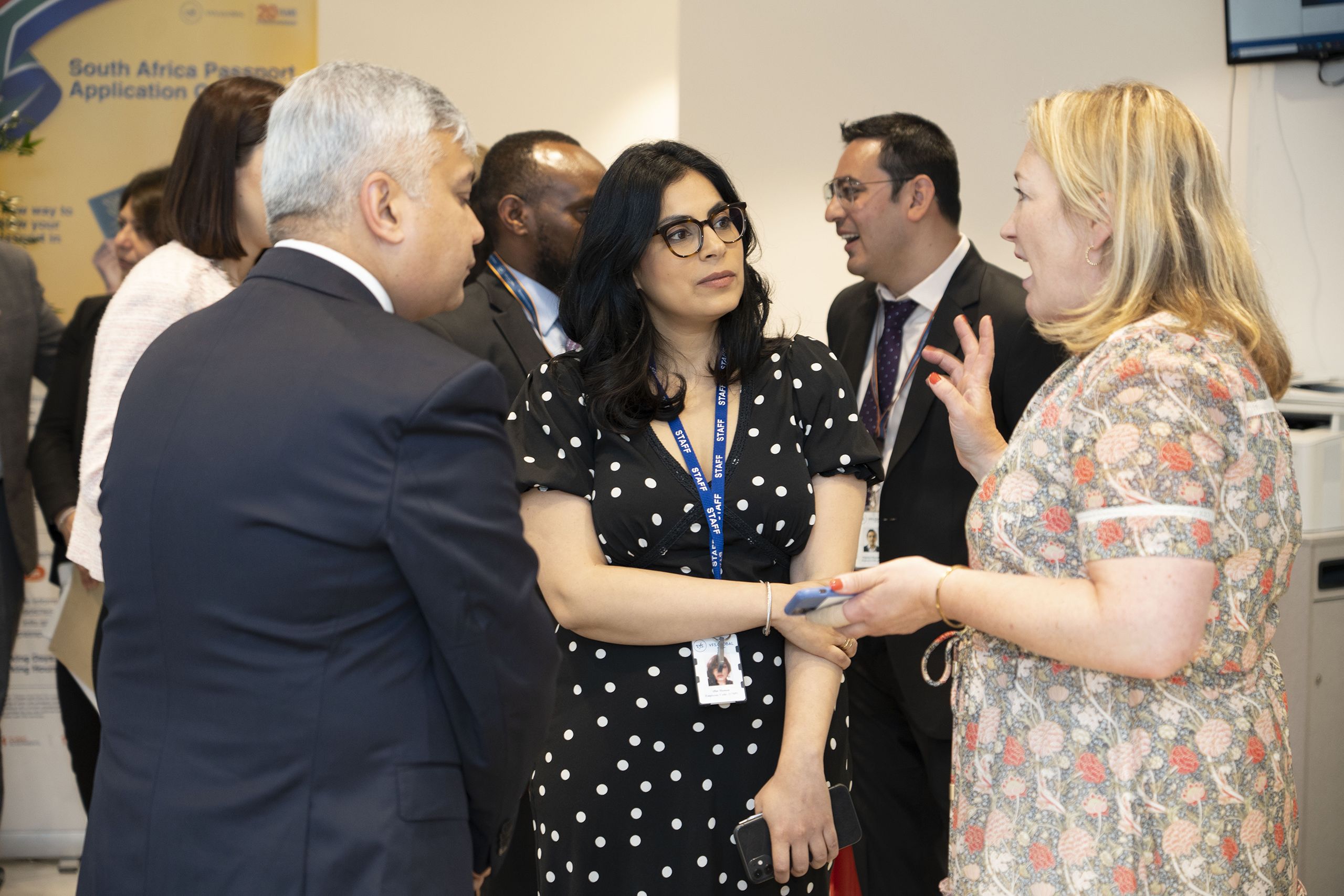 With your strategy and business development hat on, what are the plans for the future for VFS Global?
We have a clear growth strategy that focuses on further strengthening and consolidating our position in our core business of outsourced visa services, whilst also focusing on high growth potential businesses such as outsourced Passport services and eVisa services.
We also see further governments integrating biometric enrollment in their visa application process to increase the security and we are ready to support them with multiple biometric solutions. Our goal is to make cross-border mobility seamless, but we also aspire to create deep brand affection amongst our customers, colleagues, investors and communities, whilst developing our business and enhancing shareholder value in a sustainable and secure manner.
To read more about the South African government's new pilot project with VFS Global, please click here: