THE DIPLOMATIC 'OFF RAMP'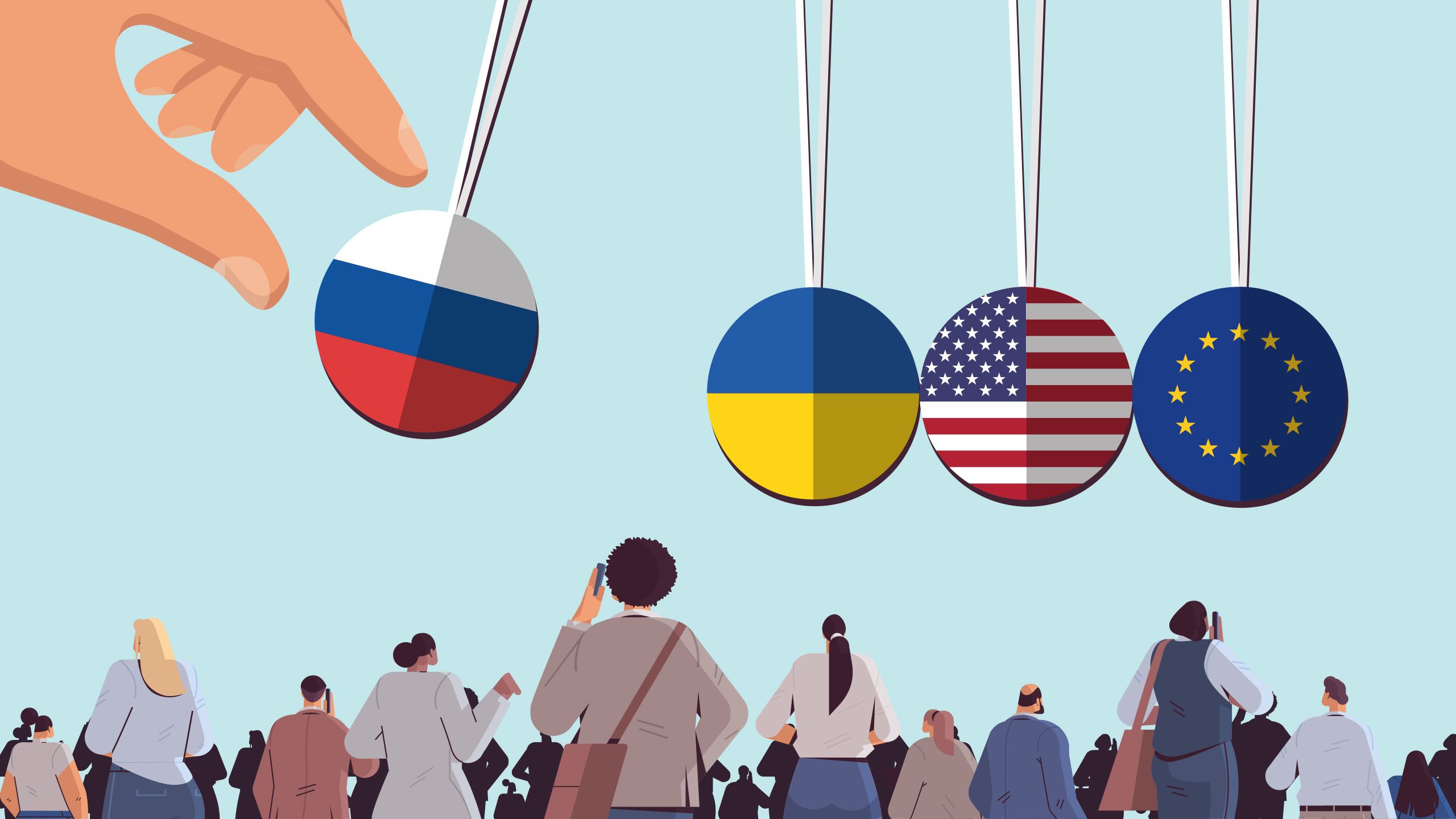 James Landale, diplomatic correspondent, BBC News, asks if diplomacy could have offered an alternative to the military action taken against Ukraine
By the time you read this, some of what I write may be out of date. As I type, the battle for Kyiv, the battle for Ukraine still rages. The future remains uncertain. Few dare to predict how this conflict will play out. But whatever path this war takes, it is worth considering – even at this stage – how we got here.
What was it that led to this bloody fighting? And crucially, was it a failure of diplomacy? Was this an invasion that could have been prevented by better statesmanship from the West?
Much of current, mainstream thinking assumes that Vladimir Putin was bent on taking military action against Ukraine come what may. And that is a not unreasonable conclusion to reach after watching the president's television address to the Russian people on 21 February. In an hour-long, rambling speech, Mr Putin argued that Ukraine was not a legitimate state – historically, geographically and politically. His argument was not just that two chunks of the Donbas should be recognised as independent states. It was that the whole of Ukraine was an artificial creation of the USSR and should be returned to Russia. If this is what Mr Putin believed, and it is a view much ridiculed for its historical distortions and post-imperial paranoia, then it is easy to argue that no amount of diplomacy could have deterred him from his course of action. Rational argument cannot defeat irrational grievance. But is that too simple? Does that really absolve Western politicians of today and yesterday of any responsibility?
Can one not look back at the end of the Cold War and wonder if things could have been done differently?
Could greater efforts have been made to tie a post-Soviet Russia more closely into European security architecture? Discussions were held at various stages of bringing Russia and Nato closer, perhaps even through membership. There was a time when Vladimir Putin himself felt he had friends among European leaders, the likes of Jacques Chirac and Gerhard Schröder. I spoke to one former British diplomat recently who told me how well Mr Putin had got on with the former Foreign Secretary Robin Cook and even laughed at his jokes, not a universal practice. Could more have been done then to bring Russia in from the cold?
More recently, could the West have responded more robustly to Russian aggression? Did the West do enough after Russian forces occupied parts of Moldova, Georgia and Crimea? Might Mr Putin have concluded that he could largely do what he wanted with Ukraine because the West had in the past huffed and puffed but rarely displayed enough stamina and will to blow his house down. Perhaps he saw a West that was pre-occupied elsewhere with its wars on terror in Afghanistan and Iraq and Syria, bloody conflicts that reduced the appetite in Western capitals for overseas military intervention? Perhaps he saw a West that was obsessed with potential threats and challenges coming from a resurgent China that it missed what was going on closer to home?
And more recently still, did the West fail to do enough to try to resolve the rolling conflict in the Donbas since 2014? Could greater political capital have been invested in rescuing the failed Minsk agreements, designed to bring a ceasefire and political settlement to eastern Ukraine? Should it have been left to Germany and France alone to keep the so-called Normandy process going? Or were other European and transatlantic nations happy to turn a blind eye?
These are all legitimate questions that – even with the unfair benefit of hindsight – do not produce easy answers. Yet to acknowledge that is not to assert a complete failure of Western diplomacy.
Many analysts believe that Mr Putin had banked on a divided West being unable to respond to his aggression. If he had, he misjudged. As Russia built up its forces around Ukraine from November 2021, Western intelligence agencies warned increasingly what this meant. There was scepticism in Ukraine and Russia. Invasion was unthinkable, many thought. And yet the agencies – across the board – stuck to their assessments and were proven right.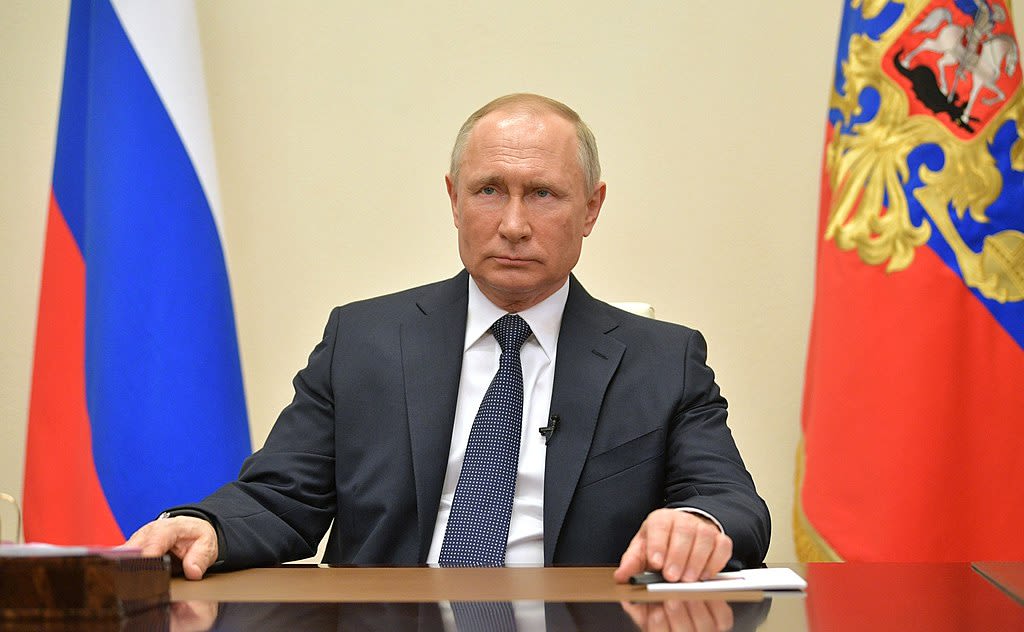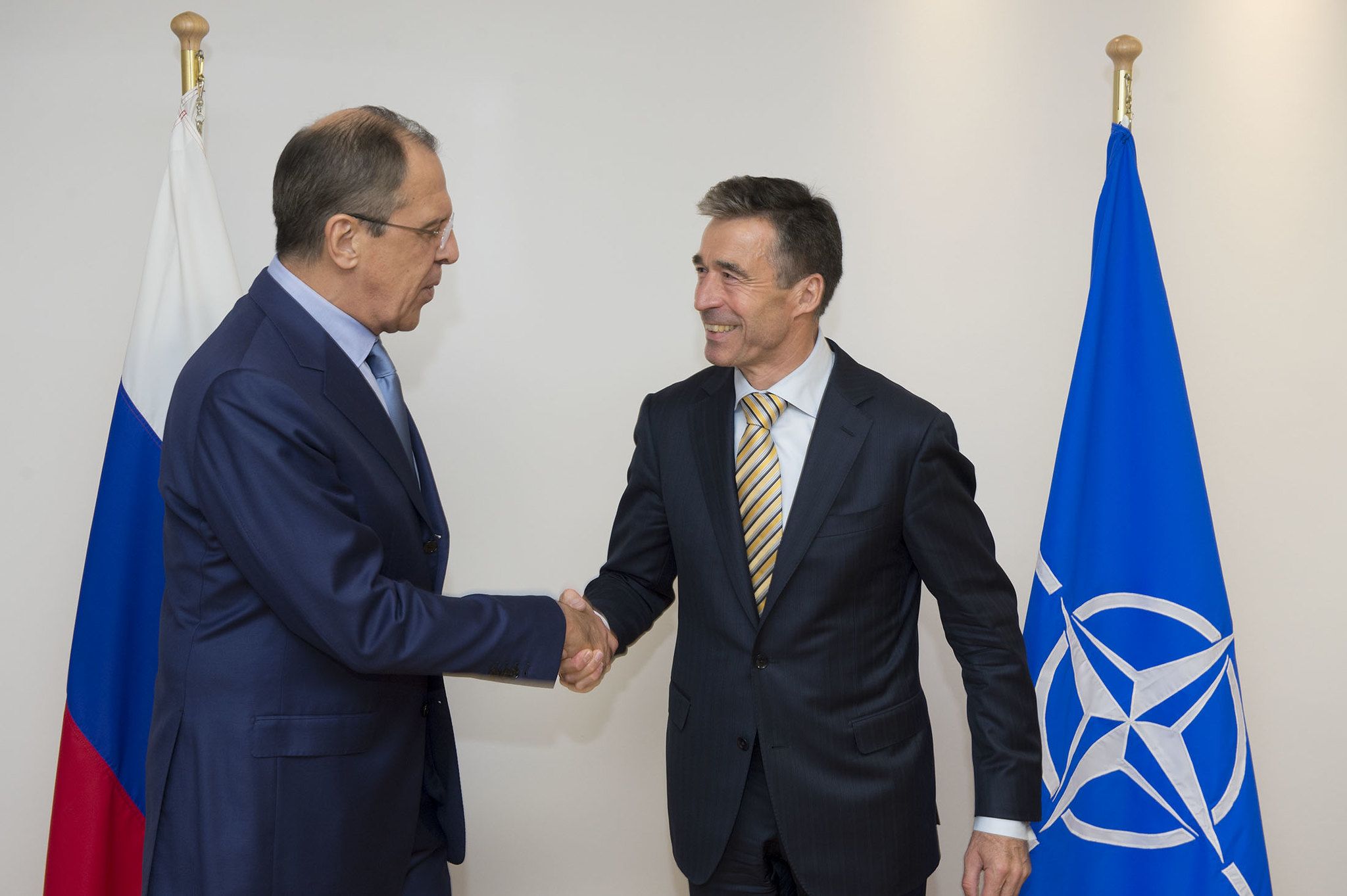 Western governments also agreed to use that intelligence in an unprecedented way to call out what Russia was doing. The scale of the openness and candour about what the West was seeing was unprecedented.
I would regularly attend briefings by senior officials who were going against deeply ingrained instincts to use secret information in the public domain. And crucially, this was a strategy agreed across the West.
As for the threat and implementation of economic sanctions against Russia, again the West remained largely united. There was agreement on the broad strategy of seeking to deter Russia by threatening massive and severe penalties. And where there was disagreement on the detail, there was at first sensible agreement to allow for what one official called "a division of labour". But after the recognition of the Donbas states and the beginning of the invasion, what was interesting was how countries who were traditionally closer to Russia – such as Germany and Italy – quickly changed their policies, backing tougher actions on Russian banks, excluding them from the SWIFT financial transactions' network. Much of this was down to solid diplomacy and good intergovernmental coordination.
The United States played a key role in this. In the run up to the invasion, American diplomats engaged with allies in a way that I have not seen for years. The State Department – for years a virtually moribund organisation under the Trump administration – was unleashed and its diplomats travelled the world; talking, engaging, wooing, cajoling. I remember talking to European diplomats who said they were so astounded at – and appreciative of – the lengths to which their American colleagues were going to engage with European politicians who were sceptical of challenging Moscow.
European leaders played their part too. The French president Emmanuel Macron engaged with Mr Putin to the last, offering summits, discussions about European security, and the prospects of new arms control agreements. The new German chancellor Olaf Scholz transformed his country's foreign policy, suspending the Nord Stream 2 pipeline from Russia, sending weapons to Ukraine and promising to increase defence spending.
The point is that the western liberal international order, a post-World War Two construct that many have written off in recent years, showed that it had some fight left in it. And part of that unity, that demonstration of political will, was down to old fashioned diplomacy; the communication between officials that helped their governments combine in response to a dreadful new threat.
The difficulty is that so far, this diplomacy has been to no avail. It did not deter Mr Putin from invading Ukraine. It has thus far not persuaded him to withdraw his forces. So we come back to the original point: was the Russian leader ever open to persuasion? Could diplomacy have brought him back from the brink? Diplomats like to use this phrase "the off ramp". This is an American term referring to what the British would call "the slip road", the exit off a motorway. For weeks western officials hunted for a diplomatic "off ramp" they could offer Mr Putin, a peaceful compromise that could avoid bloodshed. But it seems the President was not looking to get off the road that led inexorably to Kyiv.