Diplomat partnership
THE ALL-NEW
BMW i7
& ORDERING CARS FOR 2023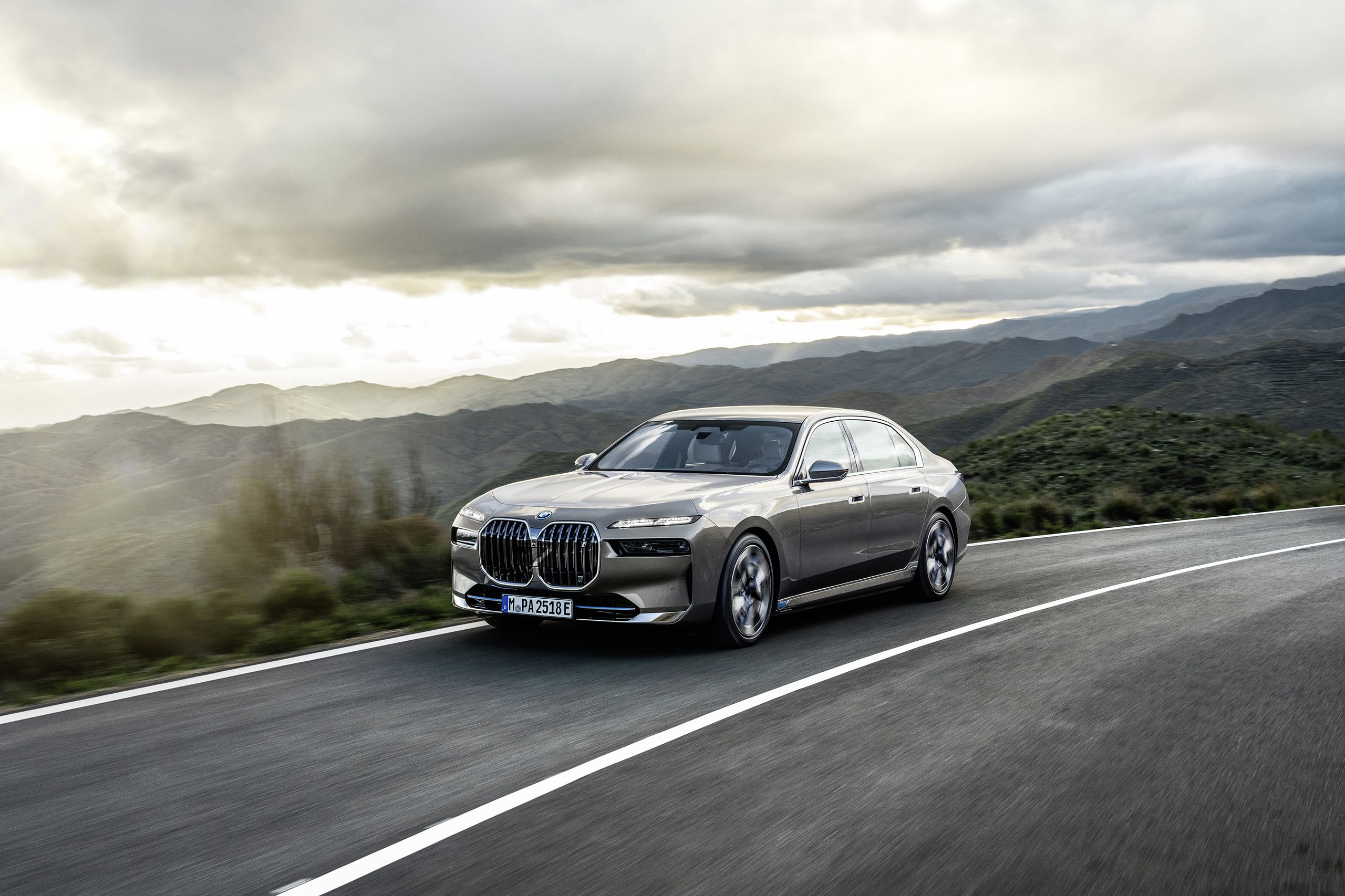 If your current vehicle is nearing renewal or even if you'd like to purchase a new BMW or MINI in the first six months of 2023, please start having these conversations now. Restrictions on worldwide production have stretched out order times. To avoid disappointment and lengthy delays, please speak to the team today.


BMW Diplomatic and Tax-Free Sales
E: mail@bmw-issd.co.uk or T: 0370 700 5324 or find out more about our Diplomatic Sales Programme on our website: www.bmwtaxfree.co.uk
THE ALL-NEW BMW i7
The all-new, first ever fully electric BMW i7 saloon takes luxury to new levels with its impressive range and comfort enhancing features.
Combining electric performance and multisensory entertainment, the BMW i7 produces an unforgettable motoring experience for both driver and passenger. The VIP lounge oozes luxury, with spacious interior and ultra-modern details such as the BMW interaction bar and optional 31.3" BMW theatre screen. As the world's first fully electric luxury saloon, the BMW i7 brings innovative driving pleasure to the road with up to 382 miles and zero driving emissions.
It incorporates exceptional levels of luxury, providing drivers and passengers with comfort whether they are behind the wheel experiencing the drive for themselves, or sat observing its fantastic features. Not only is the BMW i7 extremely comfortable, it is also very practical with a long-wheel base offering ample space.
Not only is it fully electric, it also boasts an incredible cinematic experience on an optional 31.3" Theatre Screen in the rear passenger compartment, with built-in Amazon Fire TV.
With up to 387 miles* of electric range, the car allows you to be able to travel long distances without needing to re-charge often. However, everything you need for charging at home and on the road is included as standard, and with an optional Smart Partner Wallbox available.
If you would like to learn more about the BMW i7 and experience driving pleasure of the next generation, please contact us:


BMW Diplomatic & Tax-Free Sales.
E: mail@bmw-issd.co.uk or T: 0370 700 5324 or find out more about our Diplomatic Sales Programme on our website: www.bmwtaxfree.co.uk
* Values are preliminary. These figures were obtained after the battery had been fully charged. Battery electric vehicles require mains electricity for charging. Figures shown are for comparability purposes. Only compare fuel consumption, CO2 and electric range figures with other cars tested to the same technical procedures. These figures may not reflect real life driving results, which will depend upon a number of factors including the starting charge of the battery, accessories fitted (post-registration), variations in weather, driving styles and vehicle load.