SPECIALISED VISA &
PASSPORT SOLUTIONS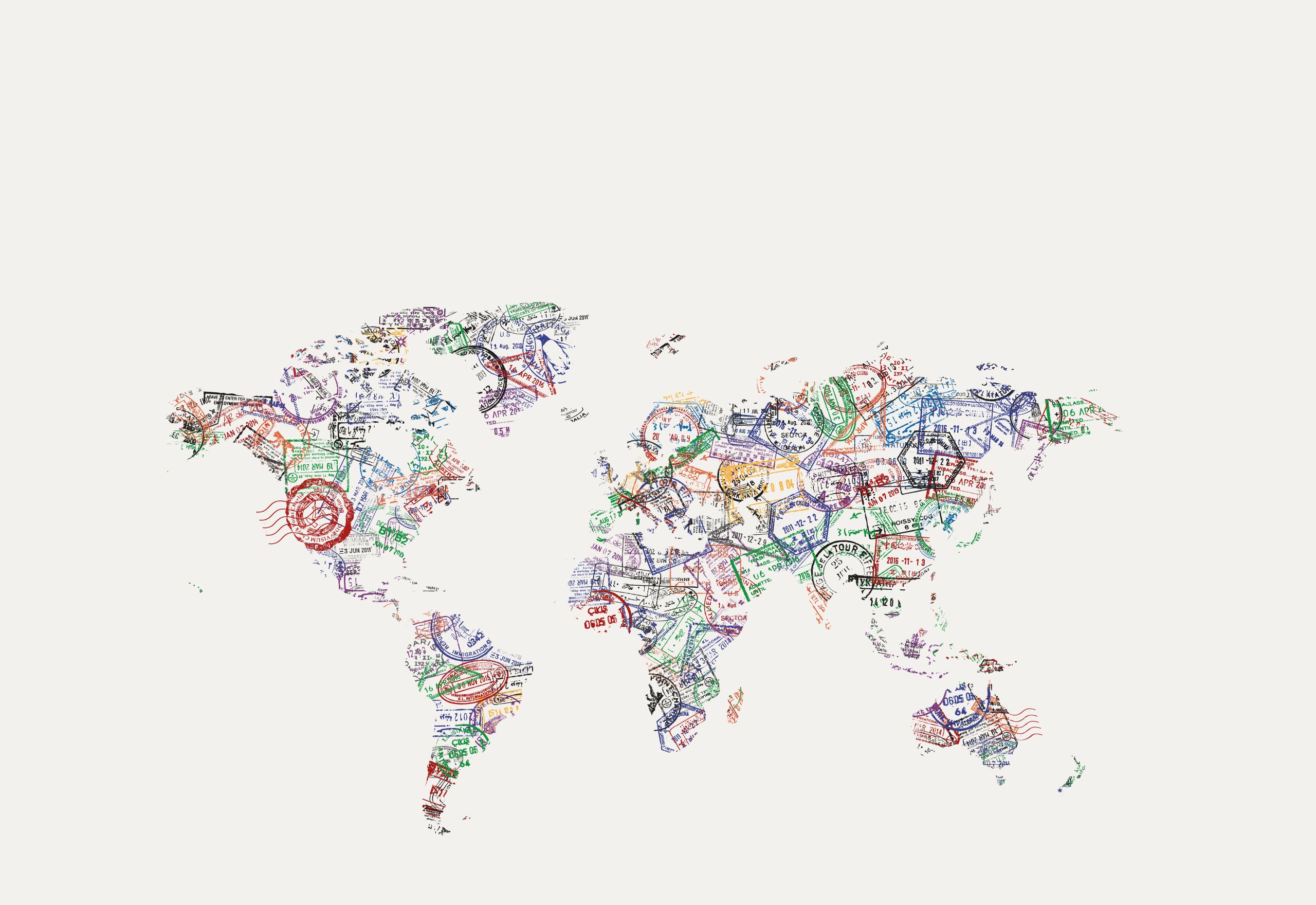 Venetia van Kuffeler talks with VFS Global's Founder and Chief Executive Officer Zubin Jal Karkaria to hear how his response to booming travel in a globalised world led to the creation of a new business segment – outsourcing of visa services – and how the company is now the global leader in its space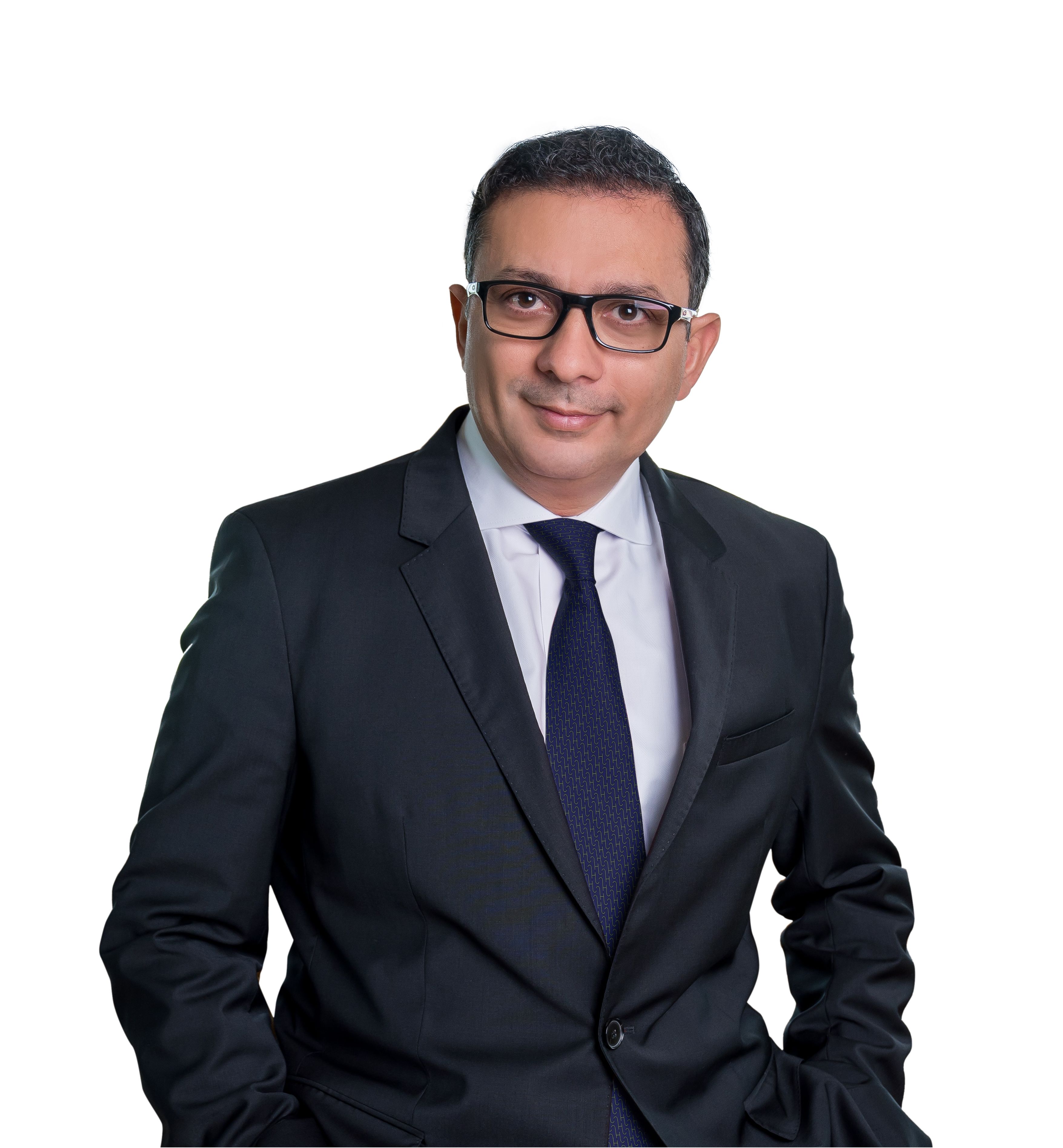 Can you tell us the story and setting of conceptualising and forming VFS Global?
VFS Global was conceptualised and launched in India in 2001 and the model was subsequently replicated across the world. India's economic liberalisation during the 1990s created the ideal environment for entrepreneurship. This boom presented a challenge—and an opportunity. Back then I was part of one of the world's leading travel companies (Kuoni Group), and I saw first-hand the challenges travellers and embassies faced coping with this huge surge in demand.
With international travel booming in a globalised world, we could foresee the need for a dedicated and specialised service for governments and visa applicants. This prompted us to conceptualise a unique solution – a solution which we developed and nurtured in India. What began in 2001 as a pilot programme for the US government for Indian visa applicants at its Mumbai embassy turned into a truly disruptive innovation which transformed the visa application process and significantly enhanced the process for governments and visa applicants. It led to the creation of a new business segment – outsourcing of visa services. Progressive governance to enhance citizen relations aided the demand for such efficient and personalised services. Today VFS Global is the trusted partner of 67 sovereign governments serving them across 144 countries.
For our readers who are first learning about VFS Global, can you highlight the services the company can offer diplomatic missions around the globe?
In a nutshell, we handle almost the entire non-judgemental and administrative part of the process – starting from accepting the visa application to returning the passport to the visa applicant post the decision-making process by embassies or consulates. In between, we add a vast array of services to enhance the overall experience for the visa applicant and make the process efficient and secure for the governments. Our core functionality includes appointment booking, form checking, data entry, fee collection, biometric enrolment, forwarding documents to the concerned embassy/consulate, and courier passback of documents to the visa applicants. We do not play any role in the judgemental / decision-making part of the process.
These services led to a disruptive transformation in the visa application process worldwide.
For visa applicants, the big changes have been the exponential increase in visa submission points – often from just two or three locations in a country to 10-20. Submission timings that were highly restricted in the pre-VFS Global days (e.g. two-to-three hours daily at an embassy) have increased substantially to six-to-eight hours daily. Our well situated, spacious and comfortable Visa Application Centres (VACs) with all modern amenities and introduction of an appointment system have played a pivotal role in the transformation process, adding immensely to applicant convenience and comfort. In the pre-VFS Global days, applicants had to queue up – often for several hours – before the embassy/consulate visa office opened to try and ensure they had the opportunity to submit their application of that day as the slots were very limited.
For client governments, the transformational advantages we offered were the ability to ramp up visa application processing volume multifold without any additional office space or additional staff cost for client governments. We have introduced innovative and advanced solutions such as LIDProTM – which enables remote processing and assessment of visa applications by client governments – and mobile biometric solutions, which allow client governments to offer temporary visa application submission points in smaller cities where there is no full-time Visa Application Centre.
Next in line, VFS Global has developed a connected, intelligent, and responsive Self-enrolment Biometric Kiosk for collecting and processing applicants' biometric data in a secure manner. This multifunctional and interactive product has been uniquely designed for faster set up in remote locations with minimal investment in manpower and infrastructure. Other important drivers of the Biometric Kiosk include reduced waiting times, better customer flow, increased productivity, and lower costs.Since our inception, VFS Global has processed more than 253 million applications and over 113 million biometric enrolments since 2007.


Today VFS Global is the trusted partner of 67 sovereign governments serving them across 144 countries
How has VFS Global had to adapt following the massive changes in consumer behaviour during the health pandemic?
Our first challenge was to deal with the volatile business environments. During this phase adaptability and agility in our business operations became the key differentiators. Quite early on we recognised the gravity of the crisis, as well as the opportunity to transform our processes and future-proofing the organisation. For instance, by April 2020, 3,196 Visa Application Centres (or VACs) out of our global network of 3,384 VACs were closed temporarily. But in just about seven months we resumed operations in 1,600 VACs (more than half our global network), catering to over 50 client governments across 129 countries. And as of today, nearly all VACs in markets whose borders are open are up and running.
In terms of adapting to changing applicant expectations, we introduced digital and contactless services such as Digital Document Check, that enables applicants to get their application documents verified before visiting an application centre, thereby minimising the physical time spent at a VAC. Similarly, we have recorded a significant spike in the the Visa At Your Doorstep service, globally. This optional premium service provides an end-to-end visa submission facility to customers at a location of their choice and reduces the need for applicants to visit VACs.
How many countries is VFS Global currently present in, and are there plans for expansion? Are there any particular countries or regions that are on the list?
As a global leader in Visa and Consular services business, we are the trusted partner of 67 governments who we serve across five continents.
During the pandemic, our consular service offering proved very useful for customers. We saw an uptake of outsourced passport and consular services as governments looked to limit the number of people applying directly at their embassies and consulates. These services assist citizens living abroad and can range from passport and National ID card issuance and renewal to document legalisation, birth, death, and marriage registration. We continue to receive many queries from governments across the globe who are interested in discussing the advantages that outsourcing passport and citizen services can provide for their nationals overseas and in-country.
For client governments, the transformational advantages we offered were the ability to ramp up visa application processing volume multifold without any additional office space or additional staff cost for client governments.
What's your view on the future of the global travel market? Which markets are likely to show strong growth potential?
Since the opening of international borders, we noticed a trend of 'revenge travel' across markets worldwide indicating a strong rebound in travellers' confidence and global mobility. International visitors nearly tripled (+172 per cent) from January to July 2022 compared to the same period in 2021, according to the most recent UN World Tourism Barometer. Given this buoyant travel outlook, we have a clear growth strategy. The focus will be on further strengthening and consolidating our position in our core business of outsourced visa services, while simultaneously focusing on diversification opportunities in high growth potential businesses such as outsourced passport services and eVisa services. We also see more governments integrating biometric enrolment in their visa application process to further increase the security of the process and we are ready to support them with multiple biometric solutions to meet their requirements. With our underlying goal being to make cross-border mobility more seamless, we aspire to create deep brand affection amongst our customers, colleagues, investors, and communities, whilst developing our business and enhancing shareholder value in a sustainable and secure manner.
After a difficult couple of years for the travel industry, how can VFS Global help to get safe travel back on track?
We are very mindful that during the pandemic health considerations took priority at every stage. We quickly established standardised protective measures across our Visa Application Centres. Our centres implemented a mandatory appointment system, alongside physical distancing measures, disinfecting surfaces, regular hand washing and checking body temperature on arrival subject to local authority guidelines. Three years on covid restrictions have eased in some regions, therefore we are following the advice given by the respective regional authority to ensure that we meet all the necessary health and safety guidelines.
We believe that the worst of the pandemic is behind us, and that the general recovery trend will only strengthen, albeit with some volatility. The opening up of pandemic restrictions and the resumption of regular flights has unleashed a huge pent-up demand – as people understandably feel the need to make up for lost time. This trend shows no sign of abating.
On a more personal note, what has been the most memorable day or event of your career to date?
There have been many of them. It has been a journey of success generally with a few challenges thrown in. Convincing the US Consulate in Mumbai and getting the go-ahead from them on conducting pilot operations was the first and most momentous step. Opening our first Visa Application Centre outside India in Dhaka in 2004, winning the UK Visas Global contract in 2007, which truly catapulted us into global operations, and the acquisition of a majority stake in VFS Global by Blackstone, which gave our team a lot of confidence and encouragement, were some of the subsequent ones.