RESTAURANT REVIEW
Venetia van Kuffeler enjoys glorious food and interiors inspired by the islands of Italy at Isola by San Carlo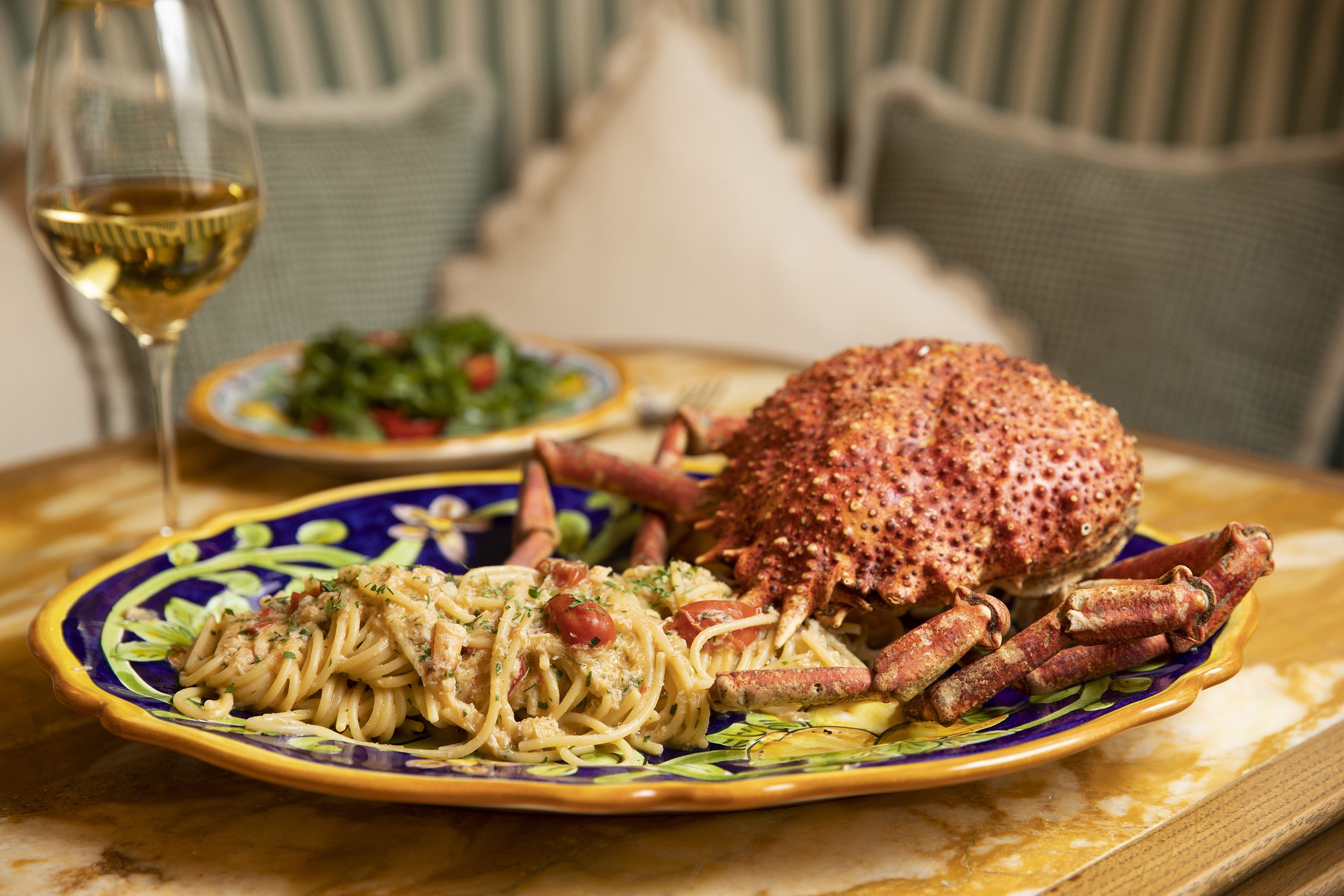 Arriving at Isola, the recent arrival from the award-winning and family-run San Carlo Group, is like a burst of sunshine on a grey and rainy day. Conveniently located in the heart of the West End, Isola's bright, contemporary interiors take their cue from the Distefano family's heritage and native Sicily.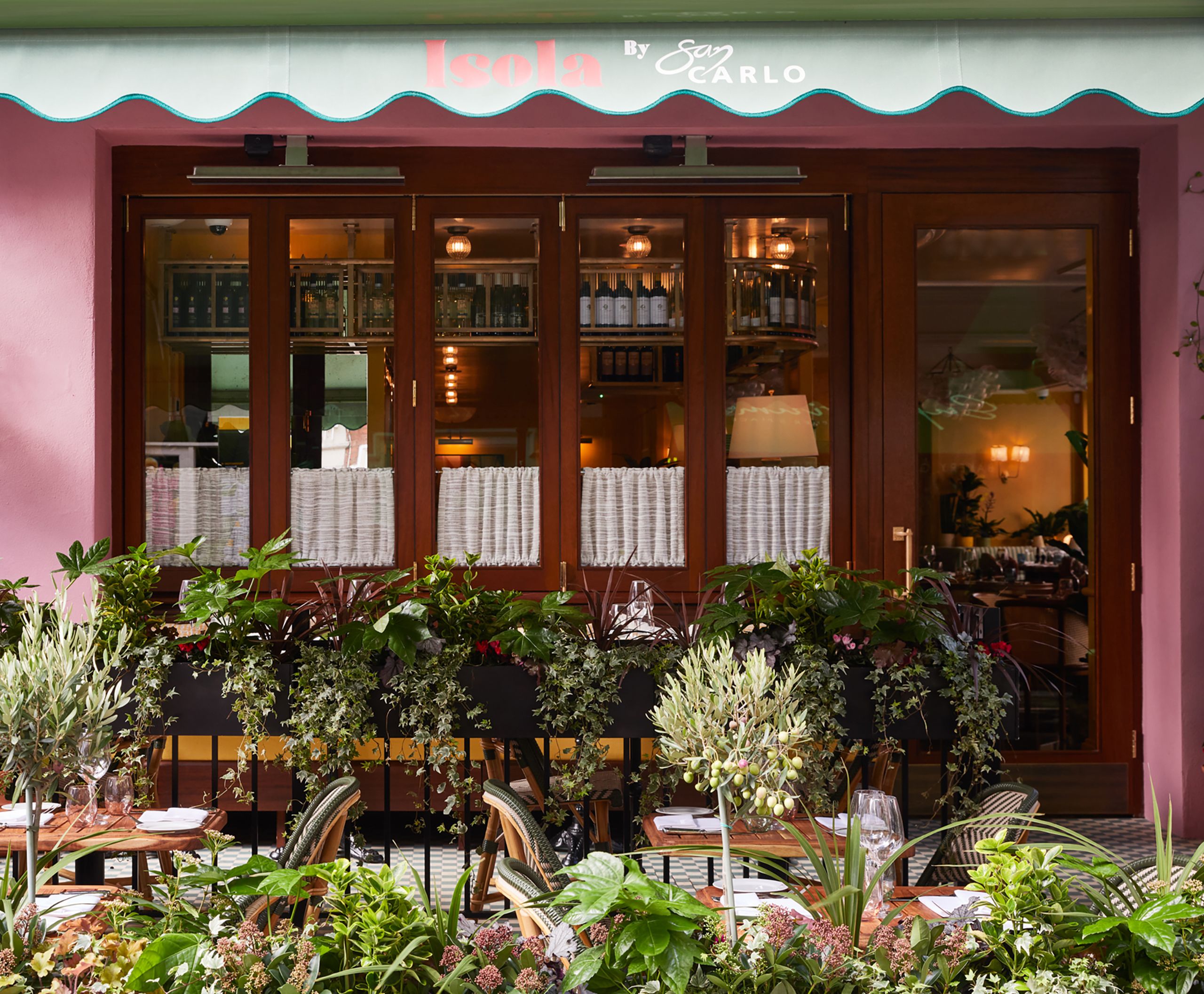 The stylish all-day brasserie and bar offers relaxed indoor and outdoor dining from noon through to dinner. And indeed, after spending a little time here, I can see how a long, lazy lunch could roll into dinner. Staff are chatty and charming, creating an atmosphere of old-school Italian glamour.
Drinks are served from the eye-catching pink marble bar, including an exclusively Italian wine list – ranging from small producers to well-known wineries – and signature cocktails, like the Isola Spritz, a blend of Amaro Santoni with raspberry purée, prosecco and soda. My guest and I enjoyed a glass of crisp Gavi di Gavi while perusing the menu in our comfortable soft green leather booth. With bright yellow walls covered in original, colourful artwork, the ambience brings a heady dose of la dolce vita to St Christopher's Place.

Executive Chef Andrea Parente's vast menu offers many of those Italian classics that we all know and love, along with a lots of fresh seafood and seasonal plates. With so many tempting options, we struggled to choose! The selection of stuzzichini to be enjoyed with your aperitivo included arancini, Nocellara olives, various types of focaccias and Prosciutto di San Daniele.

A list of antipasti had us drooling, in particular the speciality sharing plates for two, but eventually we settled on the ultimate comfort food; I went for the Carpaccio di Manzo, wafter thin slices of beef, served with olives, rocket leaves and Parmesan. My guest had the Burrata salad served with oven roasted yellow and red cherry tomatoes. The quintessential taste of summer; the food was sublime.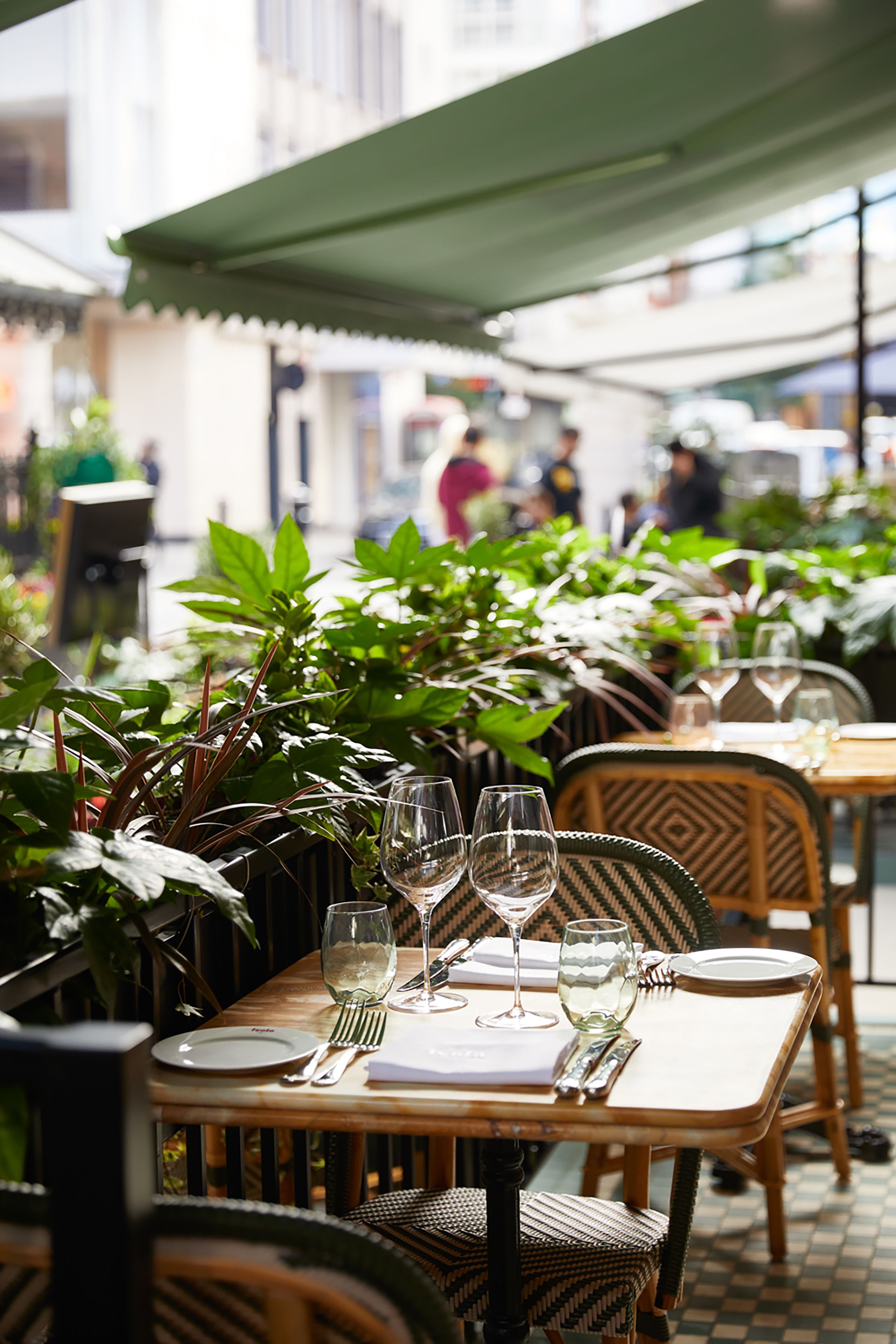 Menu choices continued to evade us – did we want pasta, pizza, fish or meat, or even something from the grill? The signature sharing Spaghetti Granseola, served with a whole crab and a spiced sauce just like mama used to make, and Gamberi Sicilia, grilled prawns with garlic, chilli and olive oil were both particularly tempting. My guest chose the whole Dover sole with capers and lemon butter sauce, presented, deboned and served at the table by our enthusiastic waiter. I chose the Vitello Milanese, traditional flattened veal in breadcrumbs along with a large bowl of my top Italian favourite, Zucchine fritte. Perfection.

As tempting as it was to stay longer, we had work to do and finished with coffee. Next time we'll be sure to have an indulgent Tiramisu, or a ricotta filled cannoli with cioccolato.

Right next to Selfridges, and just a short walk from Oxford Street, Bond Street and Marylebone, Isola by San Carlo is rather captivating. Our dose of charming Sicilian Grand Café culture left us feeling well-fed, and very cheerful indeed. Furthermore, the downstairs area at Isola provides an atmospheric space for private events, suitable for 60 seated guests.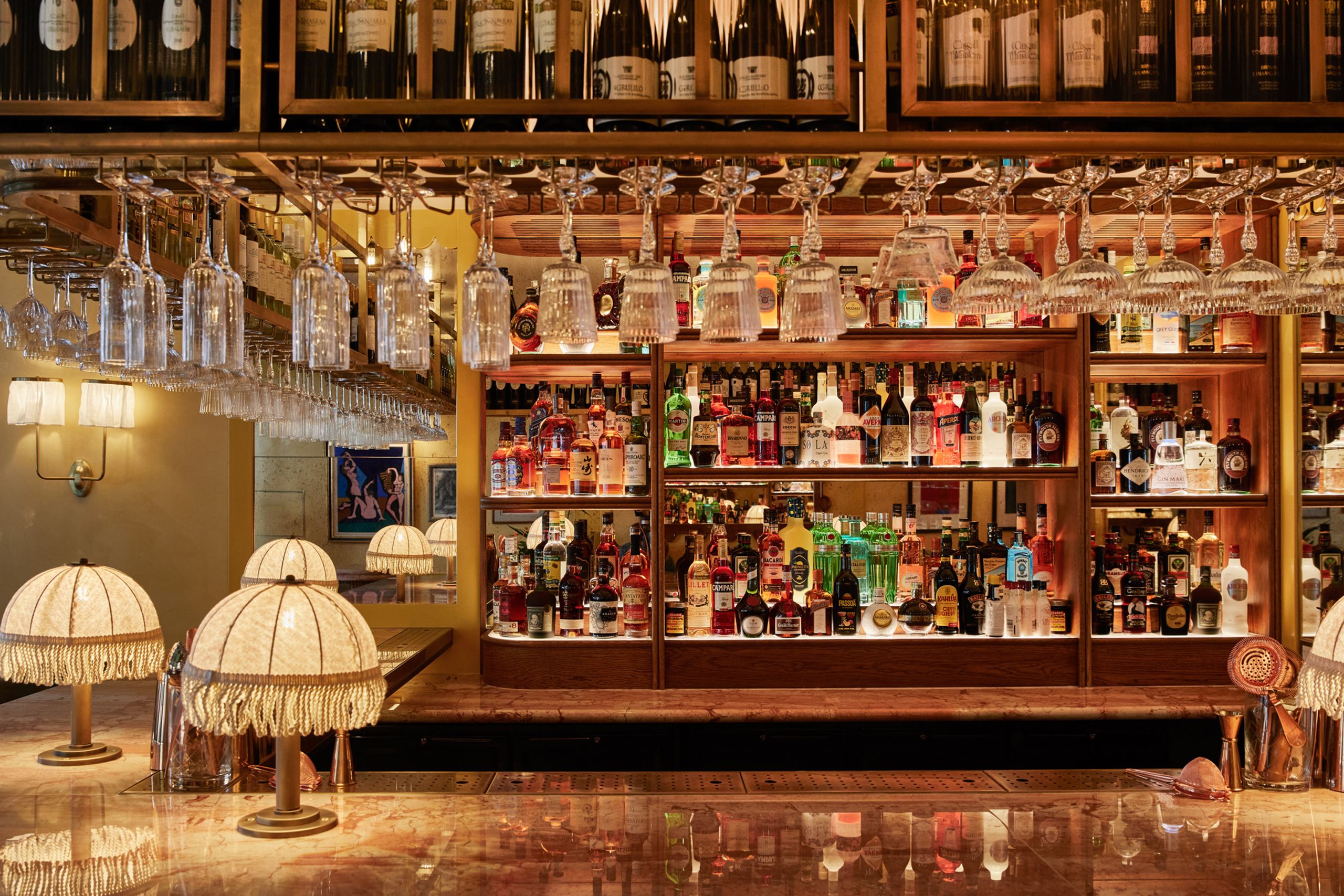 Isola by San Carlo
3-5 Barrett Street, St Christopher's Place, London W1U 1AY