RESTAURANT REVIEW
With a decadent, contemporary
twist on traditional American cuisine,
CUT at 45 Park Lane is just
as deliciously decadent almost
12 years on from its opening,
says Venetia van Kuffeler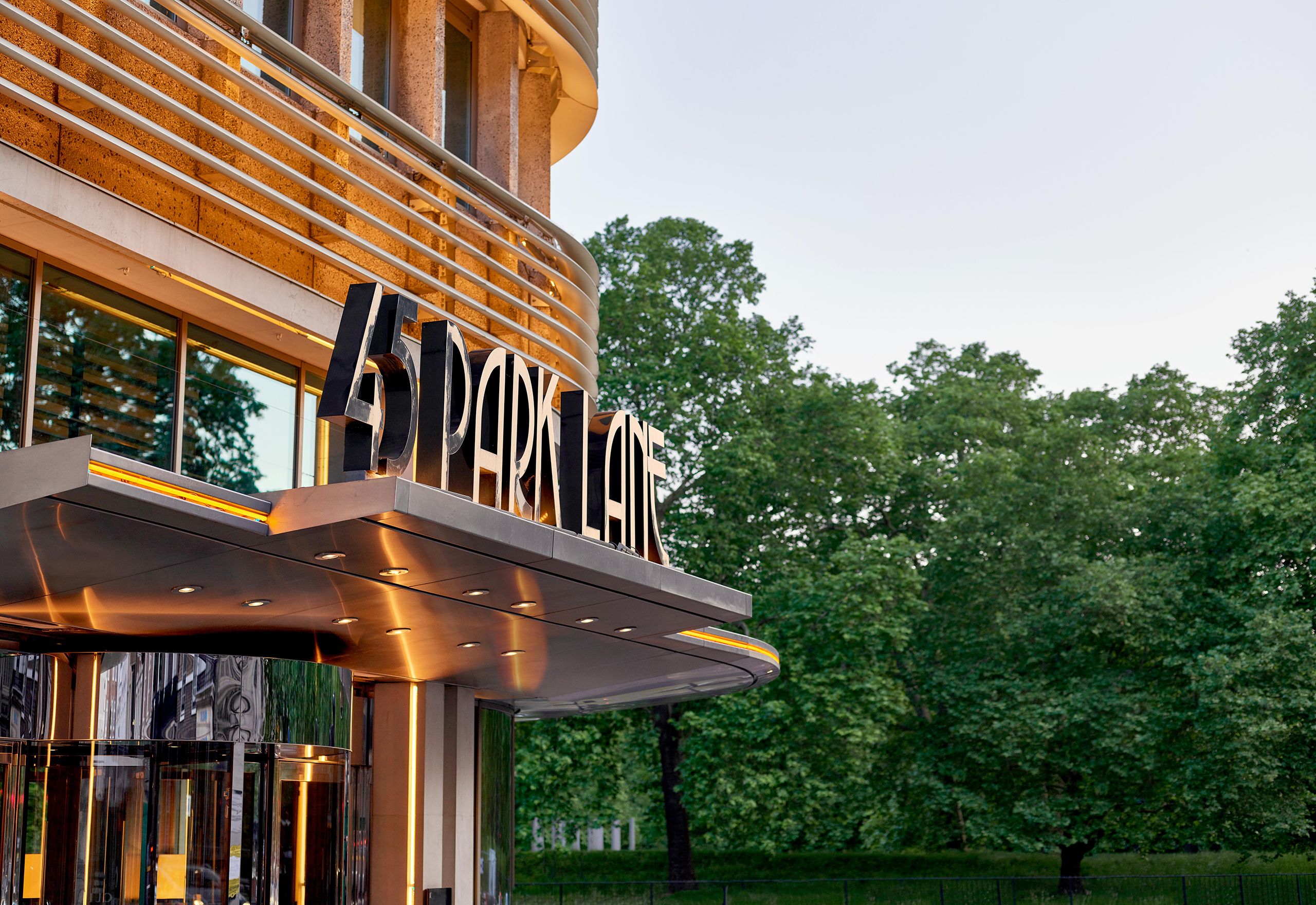 Back in 2011, the Dorchester Collection opened their ninth hotel, 45 Park Lane. Soon after its opening, I was lucky to experience a stay at the property, and dinner at the restaurant, CUT, famed Austrian-American chef Wolfgang Puck's first venture in Europe.
Mirroring the award-winning and hugely popular original CUT in Beverly Hills, this outpost offered outstanding steaks and a superb wine list in a buzzing environment with walls adorned with Damien Hirst's Diamond Dust Butterfly Series. CUT quickly became known for serving the best steak in London and was the first establishment in the capital to serve the previously unobtainable Japanese Wagyu beef on its menu in 2014 and has since introduced British Wagyu to the selection.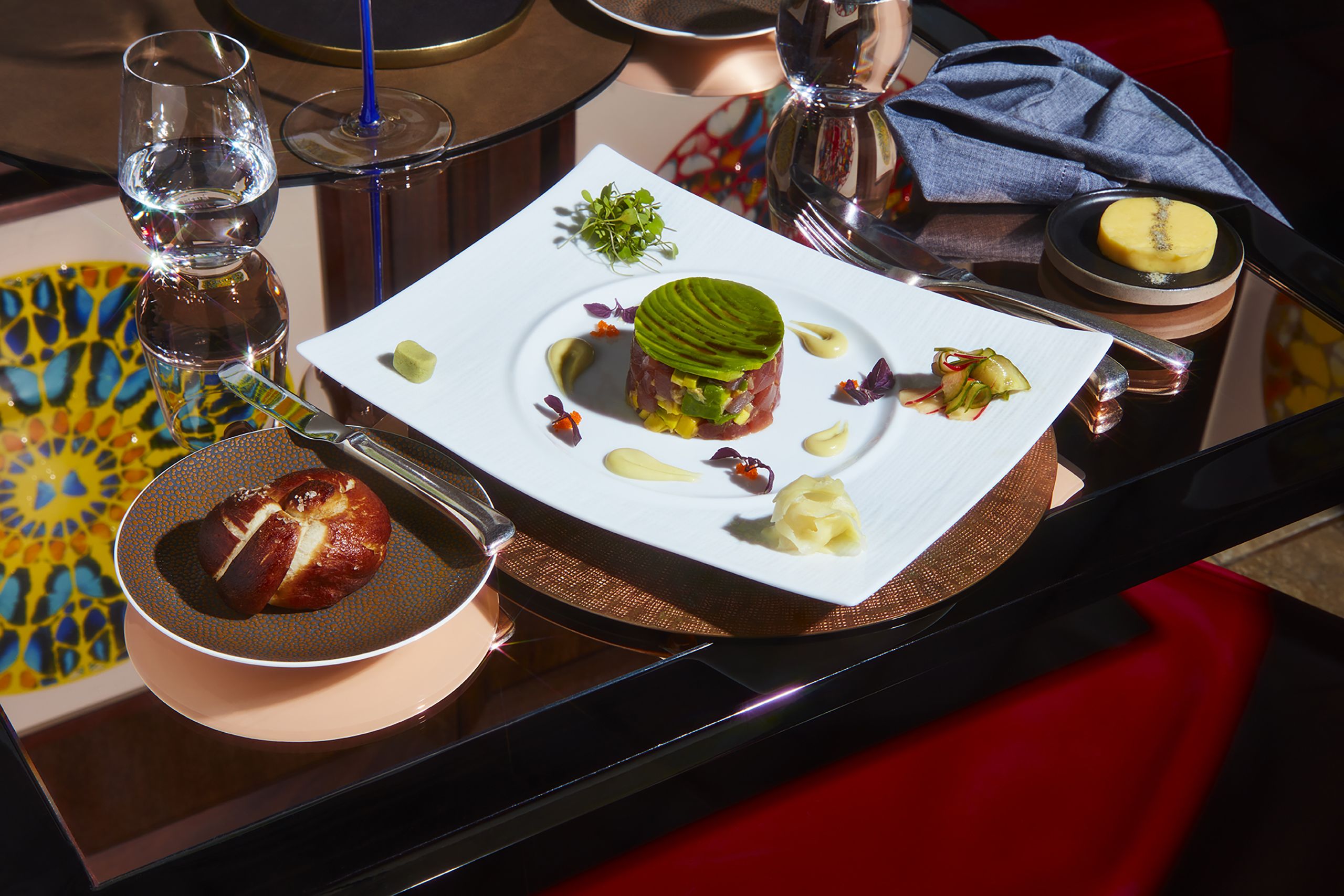 Over a decade on, this sleek, art deco building with a bold metallic fin facade is still a sight to behold on approach from Park Lane. I was delighted to have an opportunity to revisit CUT, especially as it recently appointed Elliott Grover as executive chef to work alongside Wolfgang Puck. Having established his career working within Caprice Holdings, Hix Soho, The Ned, and Duck & Waffle, Grover has a strong knowledge of seasonal produce, and his menu celebrates locally sourced ingredients, taking inspiration from his upbringing in Cornwall.
Sustainably sourced fish comes from his hometown and includes starters of spicy tuna tartare cones with a sesame miso tuile, Dorset crab and lobster 'Louis' cocktail with avocado and horseradish Panna Cotta and my choice of Yellowtail sashimi with black truffle Ponzu and pickled Wasabi. Light, fresh and zingy, this was perfection on a plate, and left me wanting more.
Still, I needn't have worried, as a huge selection of different cuts of beef had been brought to the table on a groaning chopping board to make our choice. CUT at 45 Park Lane really is a steak lovers' dream. Diners can choose from Australian wagyu, Japanese wagyu, New York sirloin, and even 28-day dry aged native beef from Suffolk. Most are available in a variety of signature cuts, including fillet, sirloin and ribeye.
With the guidance of our expert waitress, I choose a fillet minion of Japanese, pure A5 wagyu beef with a side of creamed spinach. Charred on the outside, the meat was buttery, tender and pink on the inside and melted on the tongue. It was everything I could possibly hope for in the perfect steak.
Delectable sauces to choose from included their house steak sauce, green peppercorn, Argentinian chimichurri, or a Bernaise. Diners also have the option of adding to their cuts with mushrooms, caramelised onions, a fried egg, grated bone marrow, and even white truffle. This is decadence indeed.
There is more to the menu than just meat, however. White truffle pappardelle, heritage pumpkin risotto with Taleggio cheese and crispy sage, roasted cauliflower steak, jumbo Australian tiger prawns, and Cornish Dover sole are also tempting choices. There is a separate vegetarian and vegan menu too.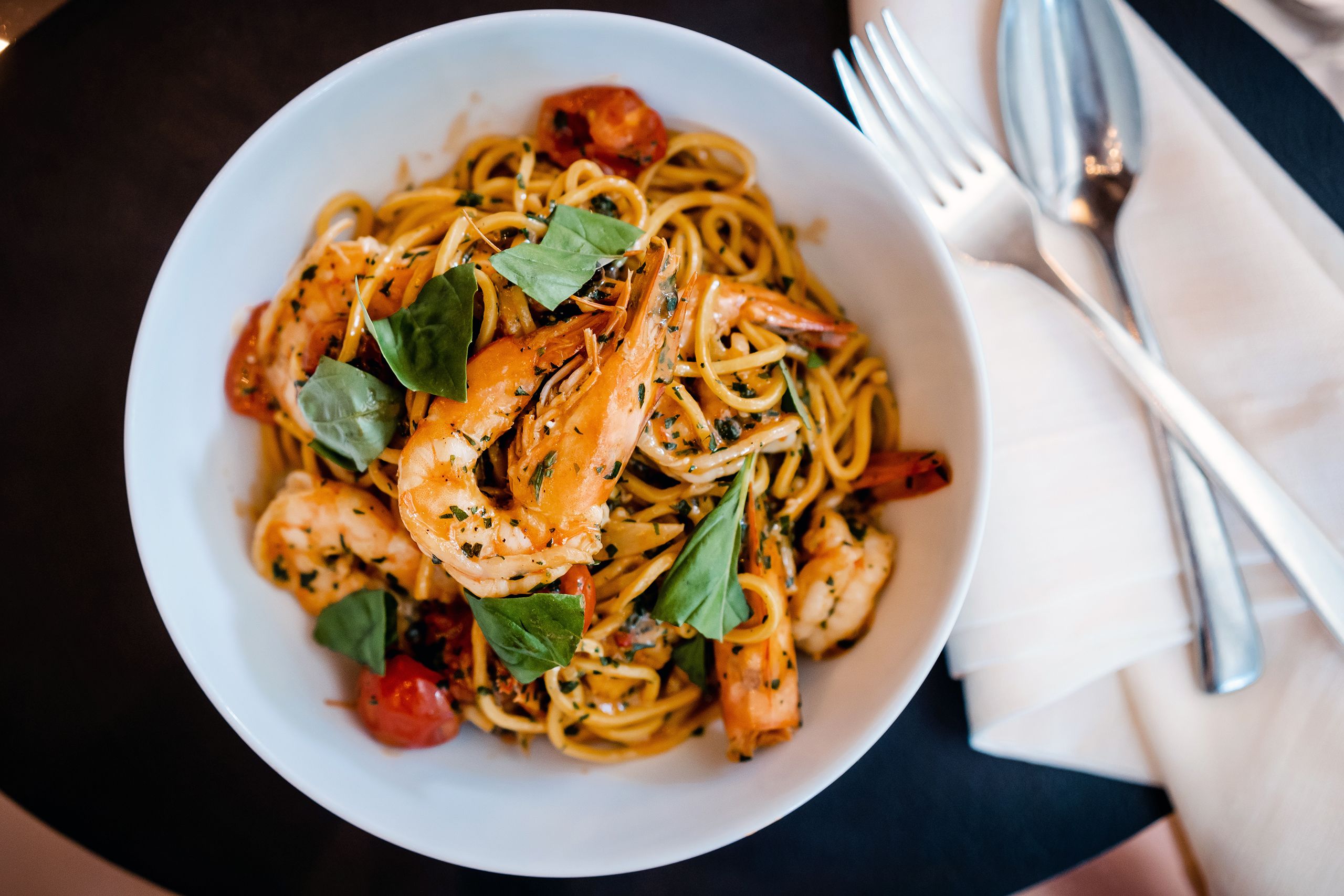 Puddings were no less indulgent. We shared hazelnut, praline and pear baked Alaska, which was a sight for sore eyes, and also a completely delicious Granny Smith, apple and cinnamon crumble. For us, it was a work meeting at lunchtime, but for other diners a 30-page wine list caters for all tastes.
So, a decade on, the menu is just as mouth-watering and decadent. Last summer, the restaurant opened an outdoor dining terrace, that includes a Captain's Table, inspired by the glamorous design of a Riva yacht, which can accommodate up to six guests. CUT at 45 Park Lane continues to be a special occasion kind of place. With that in mind, it's worth mentioning that the restaurant also has a lunch menu of two courses for £39 or three courses for £45.