DIPLOMAT INTERVIEW

Mongolia's Minister of Culture Nomin Chinbat, discusses her
motivation to increase Mongolia's profile in the world, and help
create a national identity as part of the country's 'Vision 2050.'
Interview by Venetia van Kuffeler.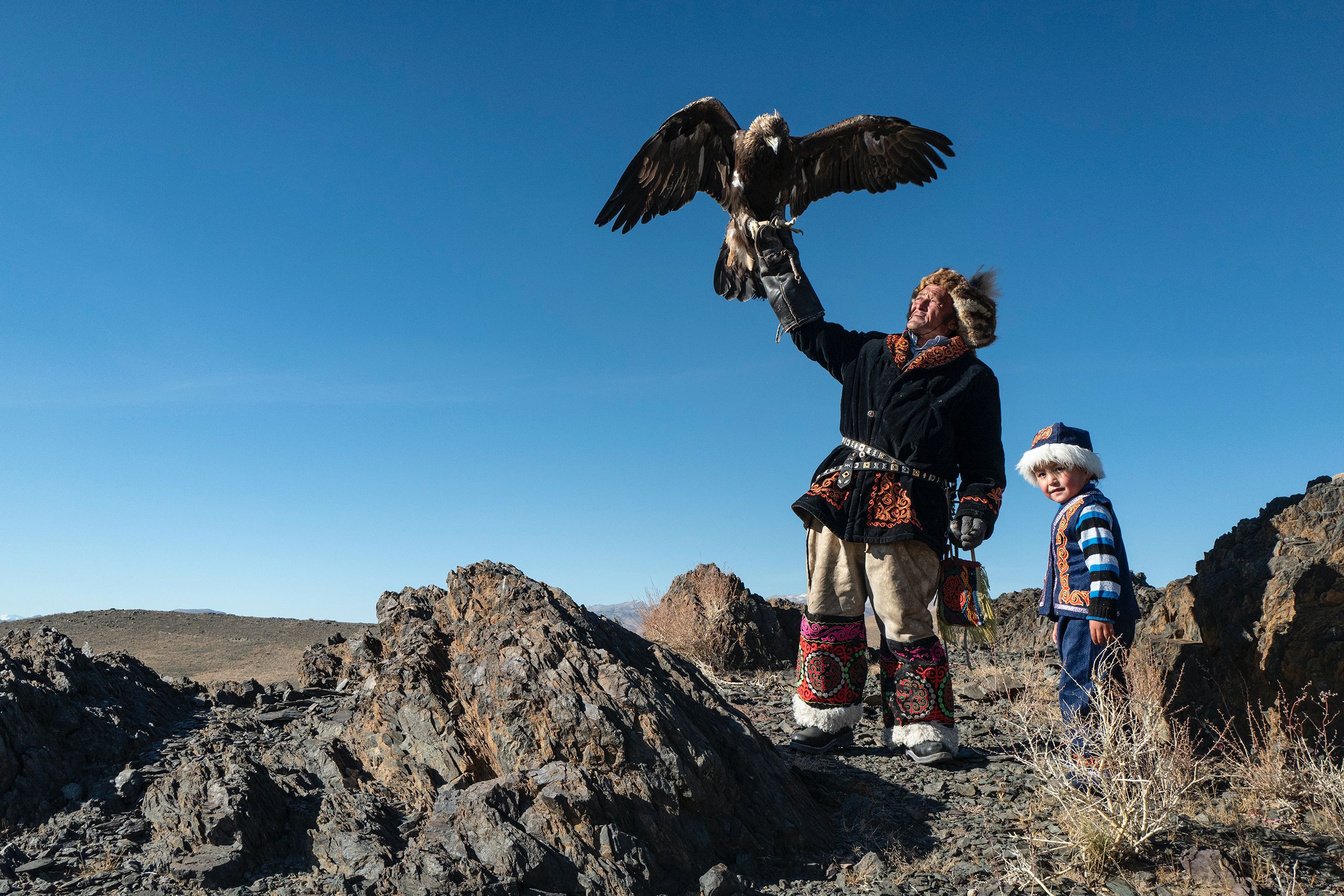 Can you tell our readers about your upbringing? Did it influence your choice of career?
Definitely! After graduating from high school and completing my A-levels, I came to the UK to study Accountancy at the University of East Anglia. I lived in the UK for eight years in total, which was a huge influence on me culturally. The UK had a great pop culture and at the time, a strong television culture, which really influenced my career. After I moved back to Mongolia, I opened the country's first five-star hotel, and five years later, I moved into media. As the CEO of Mongol TV – the largest private media group in Mongolia – I produced numerous internationally-known television shows such as Mongolia's Got Talent, The Voice of Mongolia, The Apprentice Mongolia, and Dancing with the Stars. These productions provided me with a clear awareness of the potential and talent of the Mongolian people. All of this was hugely influenced by my experience of the television sector while I had been living in the UK. Essentially, I recall the wonderful family time created watching all these big shows together. This was the golden age of television, before streaming began.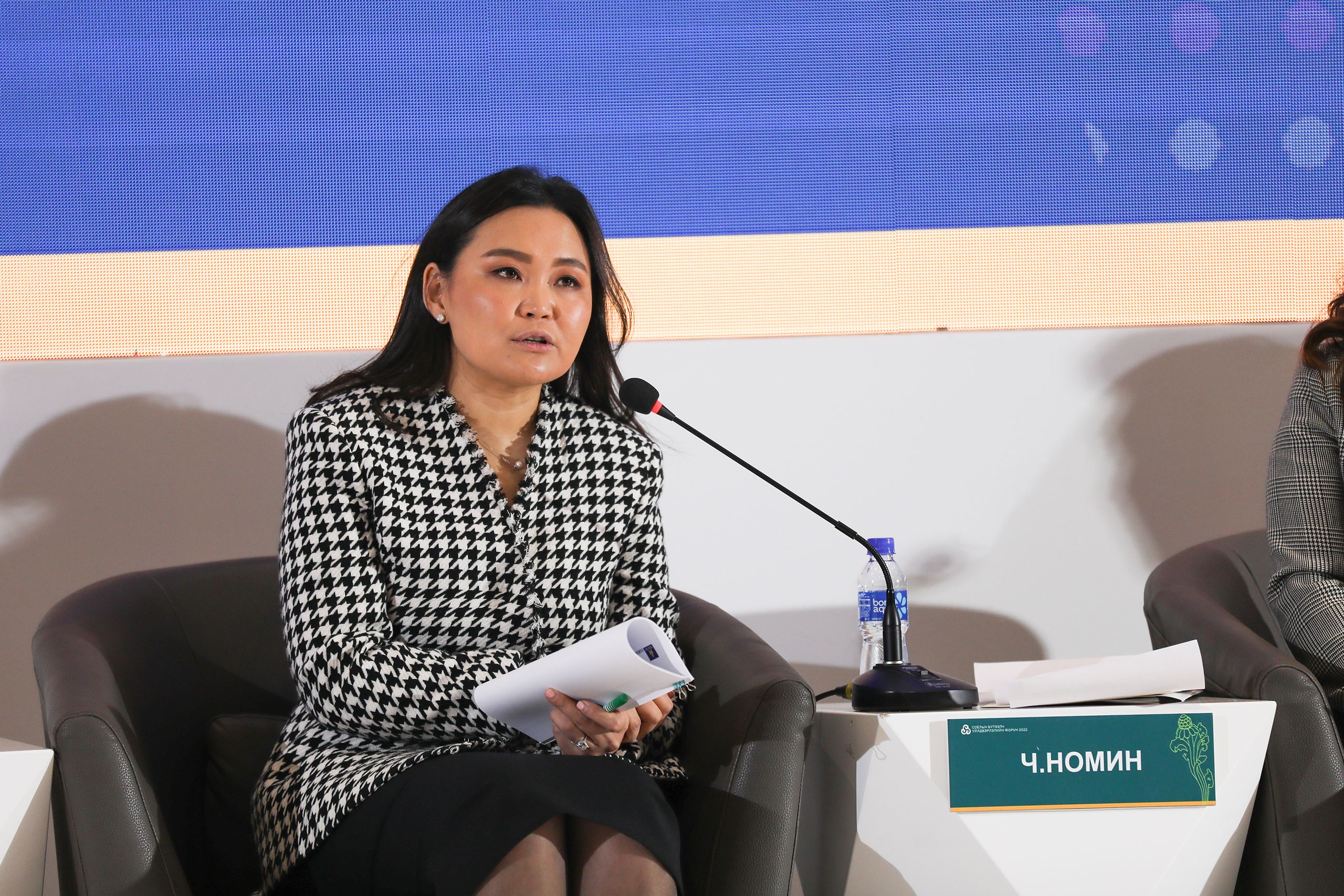 Mongolia's Minister of Culture, Nomin Chinbat, speaking to the Mongolian Chamber of Commerce and Industry about her role promoting tourism and the New Recovery Policy
Mongolia's Minister of Culture, Nomin Chinbat, speaking to the Mongolian Chamber of Commerce and Industry about her role promoting tourism and the New Recovery Policy
What were the major issues you dealt with as CEO of Mongol TV?
When I restarted the media group in 2011, it was initially licensed just as a television station. But by the time I left, there were about 15 different companies within the group, and the profit levels had increased 200 times. Indeed, the whole industry was transformed because of the media group.
When I began working in television, there were no copyright laws and no big productions in Mongolia. No large films were licensed to be produced in Mongolia. There were many copyright and piracy issues, which caused problems. We became pioneers in the sector, producing media and television laws to protect copyrights, and to make sure that satellite providers passed on a certain percentage fee from viewers to tv producers. We really tidied up the industry, and I was the founder of the Ombudsman for ethical journalism. The fact the industry was changed so completely was the reason that the Prime Minister offered me the job in the Cultural Ministry.
What are your major plans and priorities as Mongolia's Minister of Culture?
This is a role I started back in January 2021, when the ministry had just been open for six months. It was during the COVID period, which obviously had its challenges. Our first year and half was mainly spent making sure our legal environment was set up properly. I started by creating various laws: film development law, museum law and so on. Working with a consultant from the UK, we created some cultural industry policies based on UNESCO guidelines, which were recently approved by the Cabinet. We established twelve sectors in the industry, six of which are the key sectors, concentrating on the development of Mongolia's cultural industry, also drawing on tourism.
To develop our creative industries, the first sector we tackled was film development. We reviewed our resources and looked at the soft power opportunities that we could offer the world. Alongside the film development law and a 30 per cent rebate on post-production, we have created other incentive programmes for international filmmakers to come to Mongolia. We believe Mongolia can offer unique locations, and indeed, various Hollywood players visited Mongolia back in September on a scouting trip.
My main job was to establish Mongolia's cultural industry as a stand-alone economy, and this is something we are still working on. There are about 30,000 people employed in this industry, and our GDP contribution is about 1.4 per cent, which we would like to increase over the next three years to 4 per cent. I think it will be achieved quite easily.
Do you have plans to raise the profile of Mongolian culture in the UK?
Another of our mandates is to increase Mongolia's profile in the world, promote ourselves internationally and help create our national identity. This work includes the UK. We recently had discussions with the Royal Academy of Art to bring a Mongolian exhibition here in 2024-25, and we are in talks to bring a Mongolian play to the West End as well as other parts of the world. We take the UK as our benchmark for the creative industries. Of course, we have a long way to go, but the two countries have a similar background with strong historical and cultural foundations. We have recently opened a recording studio in Mongolia, which is a collaboration with a UK company and investor in Mongolia. So British investors are coming to Mongolia, and the Mongolian private sector is coming to the UK to get input from their expertise, which will increase our capacity faster.
Where does culture fit with Mongolia's New Recovery Policy?
Our country has established its long-term vision plan, which is 'Vision 2050.' And the first 10 years of this policy is the New Recovery Policy. It promotes economic growth and tries to remove any constraints that bind our economy. It consists of six pillars: industrialisation, green development, urban and rural development, port development, electricity development. We get involved in the industrialisation pillar, by identifying tourism and the creative industries as sectors that we must improve to diversify away from mining. Although Mongolia has a current focus on mining, our plan is to diversify away from it in the next 10 years, and increase our exports, so that our GDP can double.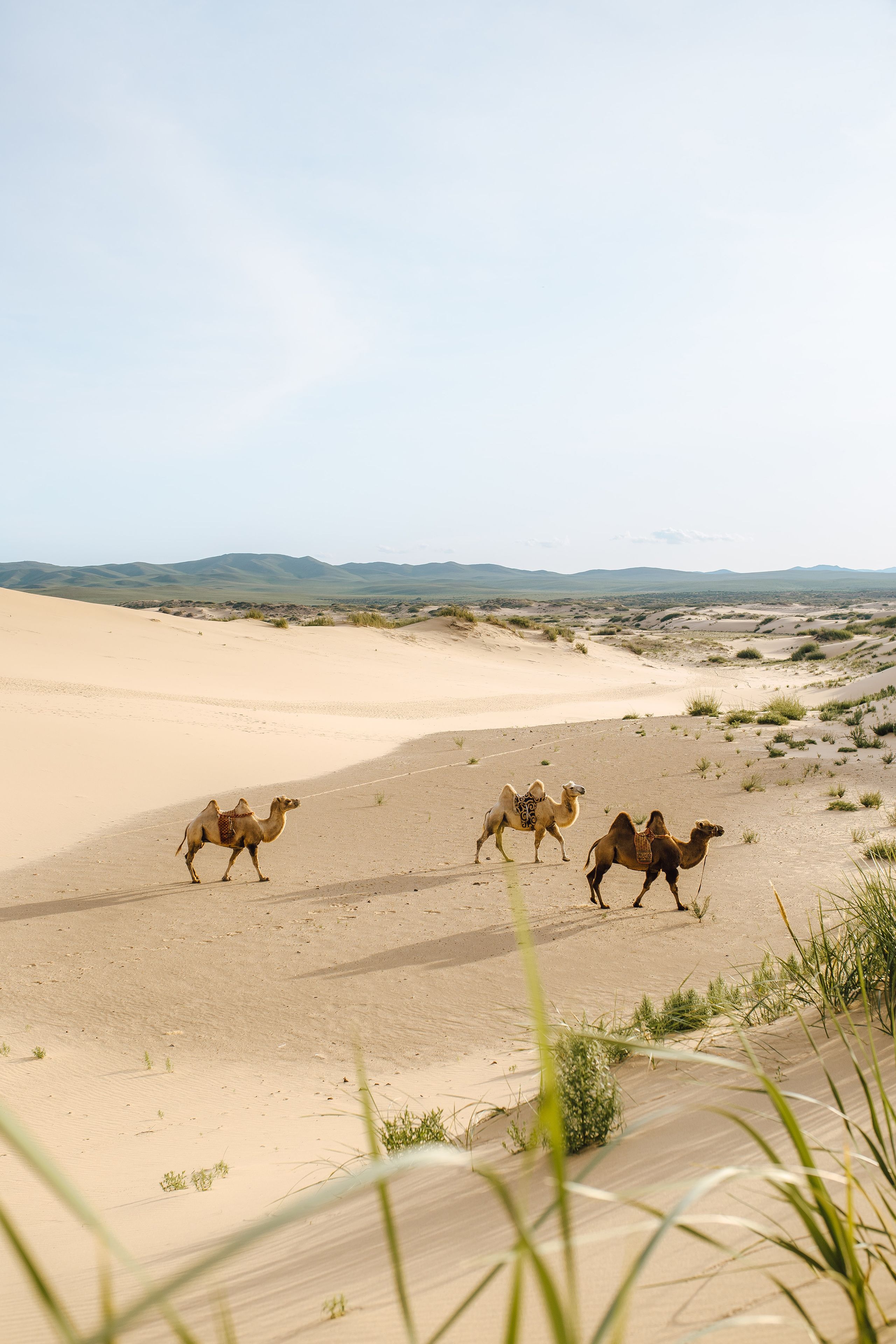 What do you think is particularly unique about Mongolian culture that can set it aside from all the rest?
Mongolia is one of the oldest civilisations that carries nomadic cultures. Herders and the nomadic lifestyle is still central to our lives and cultural heritage. We want to highlight this unique culture to the world. Our recent four-day Nomadic Mongolia Festival took place in August and was attended by 23,000-plus visitors. Two hundred and fifty different types of cultural heritage were highlighted including ethnic sports, art, music, performances, gastronomy, arts and crafts.
Can you tell us about the major challenges of your job in the current global context?
Recent years of the pandemic, and the fact that some parts of the world (at the time of the interview) are still under lockdown, it has been difficult for us, especially being a landlocked country. Of course, the world economy is experiencing difficulties now, and this affects us too. Our inflation rate is not favourable. The Cultural Ministry is still subsidised by the government, so the overall global situation certainly affects our funding and budgets. This obviously affects our young sector that is trying to expand and grow.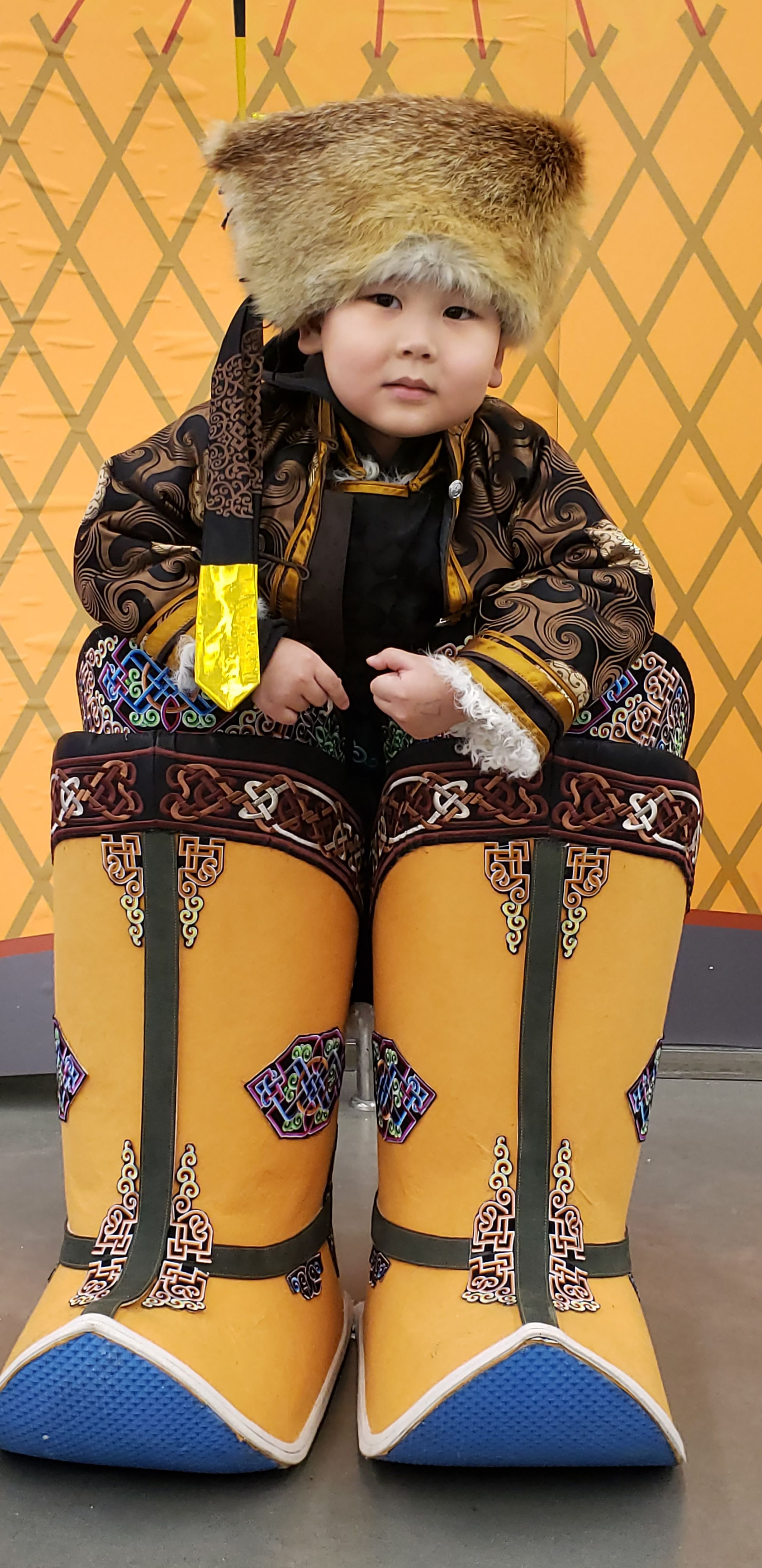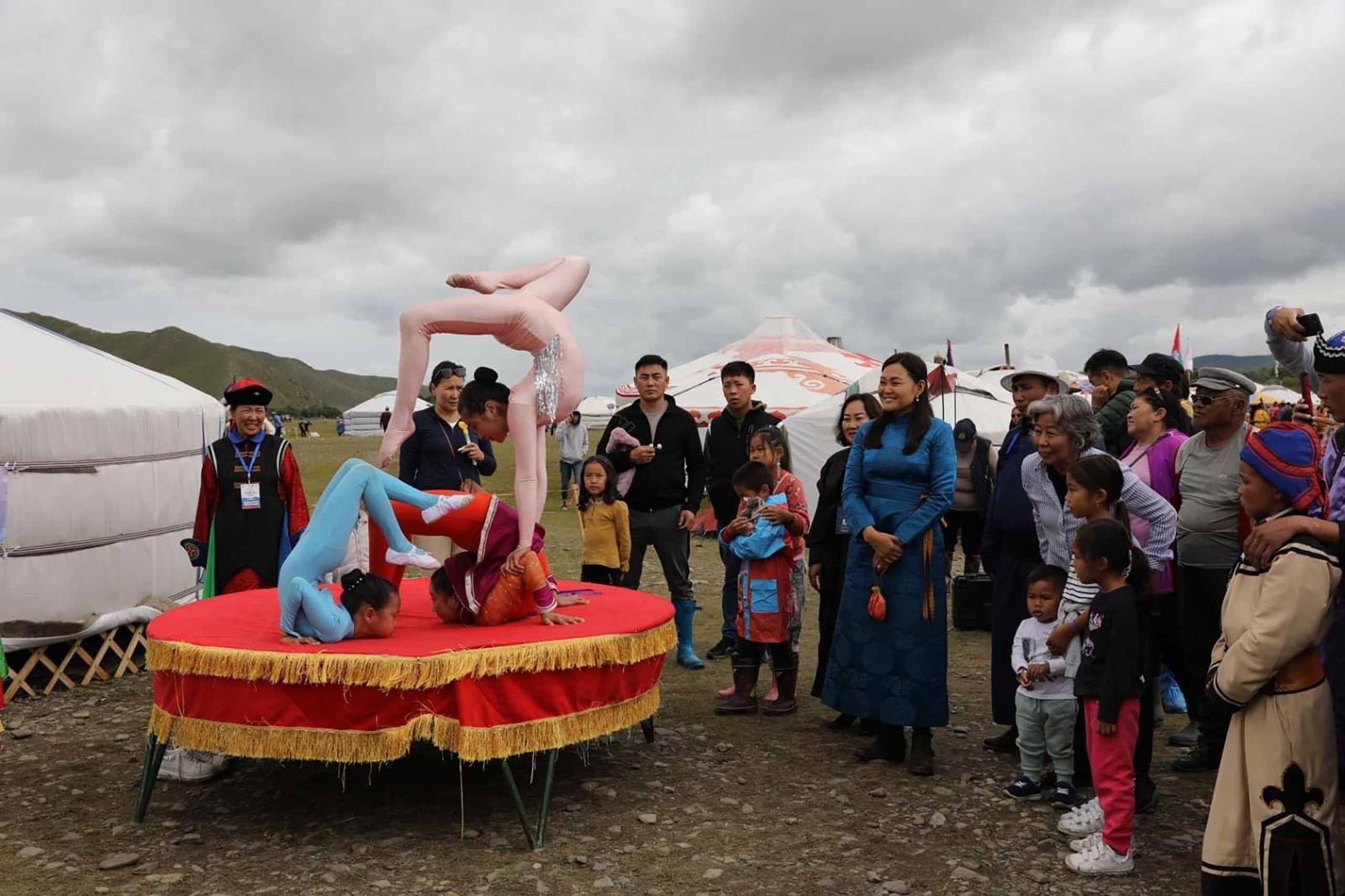 Nomin Chinbat at the 'Nomadic Mongolia' Festival in August 2022
Nomin Chinbat at the 'Nomadic Mongolia' Festival in August 2022
What are the greatest soft power advantages of a country like Mongolia raising its cultural profile on the global stage?
I believe Mongolia has a lot to offer the world. We also have an obligation to keep nomadic culture alive. I do believe that Mongolian nomadic culture has a sustainable lifestyle at the heart of its philosophy. It follows nature's law, and is a zero-waste lifestyle that we have lived by for centuries. It involves a fundamental understanding of how nature works and following its guidance. This is something quite unique that Western countries haven't seen before.
What has been the most memorable day or event of your career to date?
The day the Prime Minister offered me this job was obviously a unique day, and the day I went into the Parliament building to be appointed was also definitely special. In the past I'd always been very business minded, and conscious of the bottom line. But the day I met with the Prime Minister, and the fact I have been given this responsibility, I realised it was time to step up. I experienced a great shifting of mindset in this moment; this experience went straight to my head and my heart. As part of this new generation, we must be agile and adaptable with the changing world events around us. We must use all our resources – culture and otherwise – in order to be able to compete in the world.