His Excellency
Mr Nehemia Sekhonyana Bereng
High Commissioner of Lesotho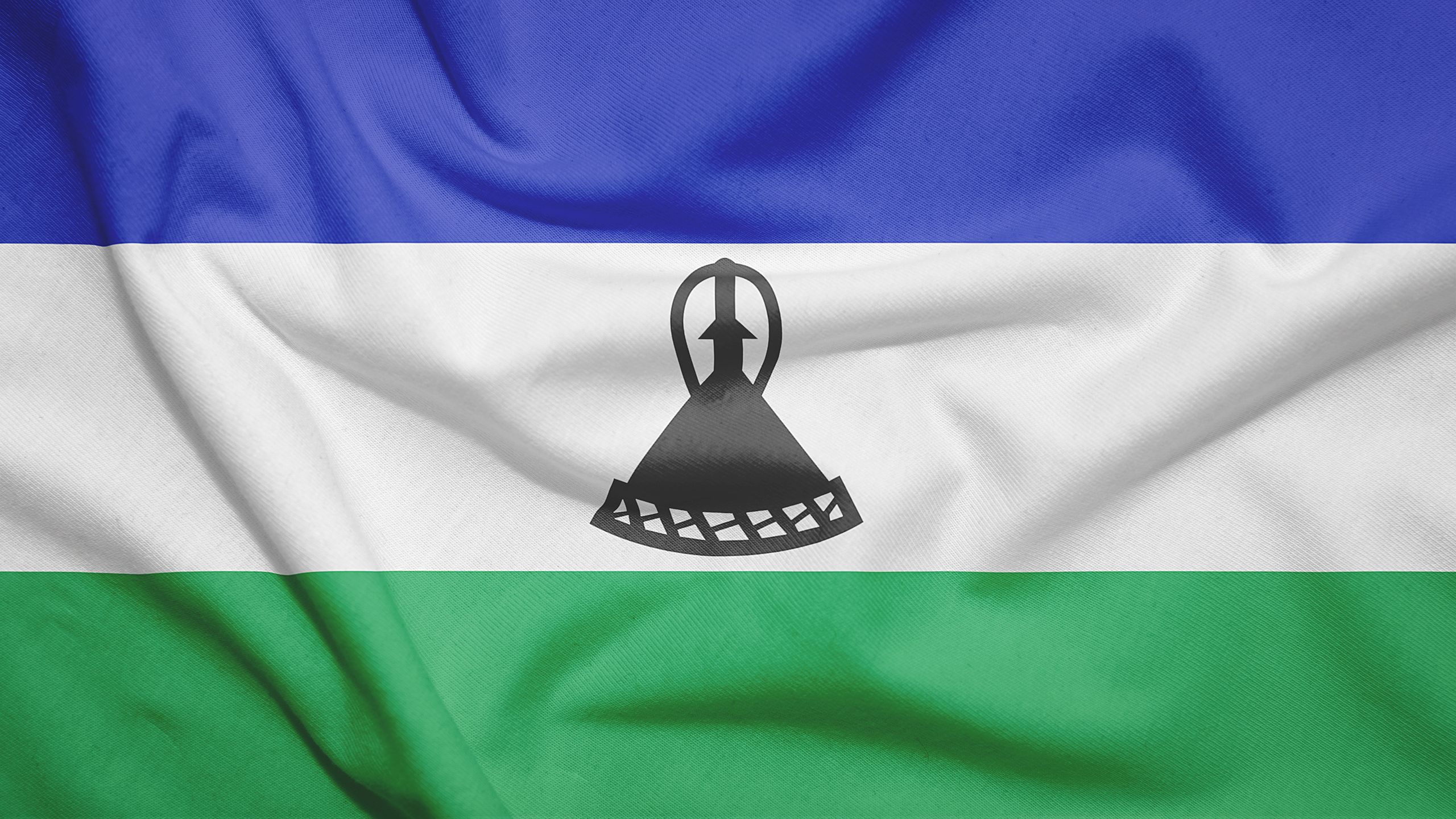 Lesotho's High Commissioner His Excellency Nehemia Sekhonyana Bereng is fiercely proud of his country's history, which is particularly poignant given that next year it is 200 years since Lesotho was founded. "1824 was the formal founding of Lesotho by our revered founder, the great, great, great grandfather of our current King and Head of State, His Majesty King Letsie III. King Moshoeshoe I is famous as a warrior, but he was also a diplomat of his time, as he managed to gather his people together to protect them from the wars that were raging around them. Significantly for us," he continues, "in 1868 he managed to obtain British Protectorate status for Lesotho under Queen Victoria. We remained so until 1966, when by mutual agreement, we got our Independence back."
High Commissioner Bereng arrived in July last year with his wife; their two daughters live and work in Johannesburg. "It was an eventful first year," he recalls. "The sad passing of Her Majesty Queen Elizabeth II and the outpouring of grief that followed, in the UK and all over the world, will no doubt be one of the most memorable events of my diplomatic career. I was fortunate to accompany King Letsie III to attend Her late Majesty's Lying-in-State. Our King paid his respects at the funeral, and was honoured to attend the Coronation of King Charles III in May this year, along with Queen 'Masenate Mohato Seeiso." He continues: "Being in London at this time offered a unique opportunity to observe and understand the British psyche, and the way they showed their respect."
The High Commissioner recalls how back in October 1997, HM Queen Elizabeth sent the then Prince Charles to witness the coronation of King Letsie III at Setsoto Stadium in Maseru, Lesotho, in front of a huge crowd of Basotho and international dignitaries. "This was an occasion His Majesty King Charles memorably recalled when I went to present my Credentials at Buckingham Palace on 27 October last year." The royal connections between the two nations were further invigorated when the younger brother of Lesotho's king, Prince Seeiso Bereng Seeiso, became Lesotho High Commissioner in the UK (2005-11). During his appointment, Prince Seeiso co-founded a charity, Sentebale (meaning 'forget-me-not'), with Prince Harry. "Supporting organisations working with Lesotho's disadvantaged young people and children, both Princes pledged a lifetime commitment to the charity."
Growing up, the High Commissioner's parents always focused on the importance of education. Accordingly, High Commissioner Bereng's tertiary education began with a BA in Government and English at the University of Botswana, Lesotho and Swaziland (present National University of Lesotho), and later a scholarship from USAID propelled him to study in the US, graduating with a MA in Public and International Affairs from the Graduate School of Public and International Affairs ( GSPIA) at the University of Pittsburgh in Pennsylvania.
After joining the civil service in 1972, he gradually climbed the career ladder, working as Principal Secretary in three different government ministries during the 1980s. "I'm extremely grateful to have worked with Lesotho's second prime minister, Leabua Jonathan (1914–1987); he was an amazing person albeit with little formal education, but what he did in laying the foundation for an independent Lesotho was amazing. He was deposed under the military coup in 1986, and I then worked with two military rulers before the restoration of democracy in 1993."
High Commissioner Bereng became Government Secretary (Head of the Civil Service) between 1992 and 1994, before becoming Lesotho's High Commissioner to Canada with co-accreditation to Cuba, Jamaica, Guyana and Barbados. "In Canada, I focused on continuing the friendship that existed between the two countries, especially in education. Most high schools in Lesotho are Catholic, having been established by Canadian missionaries." He recalls enjoying the easy-going nature of the people in the Caribbean. "Cuba had been a staunch supporter of the anti-apartheid movement in South Africa, and that resonated with us well. Although Lesotho is small, we stood with the ANC to fight for the dismantling of apartheid. Under Prime Minister Jonathan, Lesotho punched above its weight."
Bereng comes to London from a posting as High Commissioner in South Africa (2019-22). "South Africa is our largest neighbour, and we are surrounded by it. More of our population are living in South Africa (four million) than in Lesotho (two million)!" he declares. "South Africa is an extension of home, but we do have ongoing challenges with migration between our borders. We want to be a law-abiding country, so when there is talk about immigration, I always listen."
Since his arrival in the capital, High Commissioner Bereng has been closely observing governance in the UK. "Our system is modelled after the British, so one of my key roles is to take back home lessons that can be learnt on sustaining and nurturing democracy and the rule of law, respect for human rights, and orderly successions to the seat of power."
The base of the bilateral relationship is firm, he notes. "From independence to date, the British have been there to support Lesotho, in various disciplines in education – especially medicine, engineering and law with strong connections to Edinburgh University. Now, however, there is a diplomatic evolution to seek to promote trade and investment. We are a small economy, and we realise that you can't always depend on foreign aid." He acknowledges much of this is being moved forward by Lesotho's relatively new Prime Minister, Ntsokoane Sam Matekane, an entrepreneur and first-time politician who was elected to office in October last year. So we must promote trade and investment, and get all those investors coming to South Africa to also look a little further towards Lesotho."
The High Commissioner becomes animated when talking about investment in tourism. "Beautiful, culturally rich, and easily accessible from Johannesburg, mountainous Lesotho is a vastly underrated travel destination. The hiking and trekking are impressive, and we even have snow in winter in Lesotho, with a ski slope in the northern district. Our mountain kingdom needs to be seen to be believed." There's also "a rich deposit of gems and diamonds to invest in." In 2018, miners unearthed one of the largest diamonds ever found, weighing 910 carats, and possibly worth tens of millions of dollars. He believes there's also potential for investment in other unexplored minerals too – just like in South Africa – plus cooperation in hydroelectric power.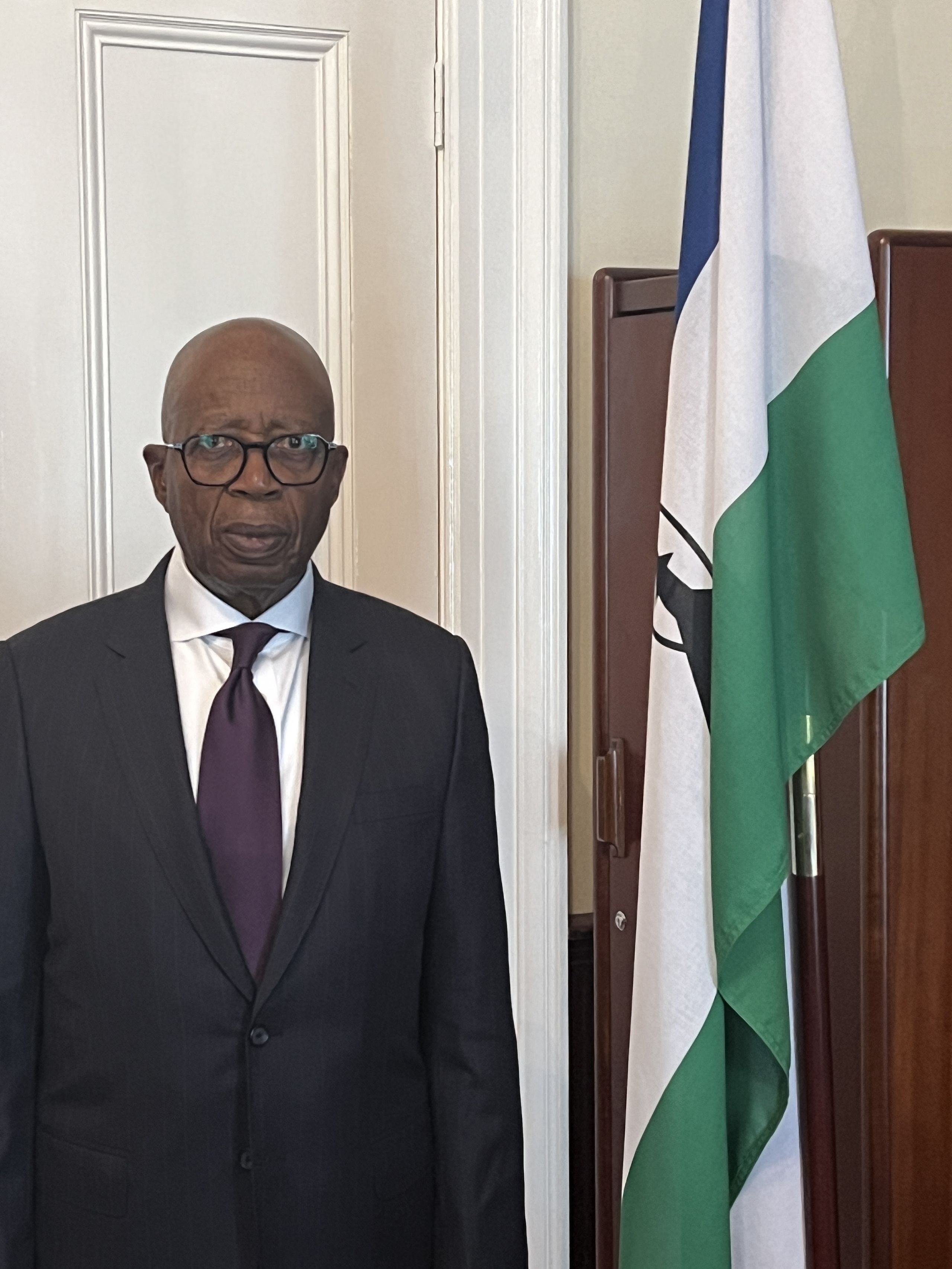 Aside from the royal links, the Commonwealth is a huge part of Lesotho's relationship with the UK. "Each time His Majesty comes to the UK, he has an appointment with Commonwealth Secretary-General Baroness Scotland. She, like her predecessors, has been a great supporter of Lesotho. When the late King Moshoeshoe II was in Britain in exile and the military were in power, the Commonwealth was there to negotiate this rather difficult period in our politics, and to oversee a prompt transition back to democratic rule. The Commonwealth has also been there to witness our general elections to ensure they are free, fair and reflect the will of the people. This is a powerful message to our international partners and any potential investors. Indeed, as Baroness Scotland has said in the past: the Commonwealth is an audible voice for small states, not exclusively of course, but it prioritises and raises the wishes and aspirations of small states, of which Lesotho is one."
What does the High Commissioner think is Lesotho's greatest diplomatic challenge? "Lesotho remains landlocked, and surrounded by South Africa, which is a powerful member of the BRICS. South Africa can make life difficult for Lesotho, if it should feel so inclined , as everything that comes into Lesotho comes via South Africa, from cheese or sugar, to petrol, gas and paraffin. We had a difficult period during the 1986 military coup when South Africa closed all the borders. That , however, was during the days of apartheid in South Africa. With South Africa under majority rule since 1994, the two neighbouring states enjoy warm and friendly relations. One of our ever present challenges, however, is maintaining our stance as a principled member of the community of nations, going by our values and standing up to our beliefs."
On a lighter note, the High Commissioner is an ardent fan of Matlama FC in Lesotho and, elsewhere, the Pittsburgh Steelers (American football), the Pittsburgh Pirates (baseball) and the Pittsburgh Penguins (ice hockey). He had a great time watching the 2023 FIFA Women's World Cup, "especially when the Lionesses nearly won! Football, tennis, boxing and athletics are my favourite sports," he continues. "I love them for the hard work and discipline they demand. And their grace. I consider sport a metaphor for life in general. There is much that you can achieve in life, but you must sweat for it."