DISCOVER YOUR
SOUL STATE
Venetia van Kuffeler discovers the ideal retreat from twenty-first century living to rebalance and reconnect, right here in central London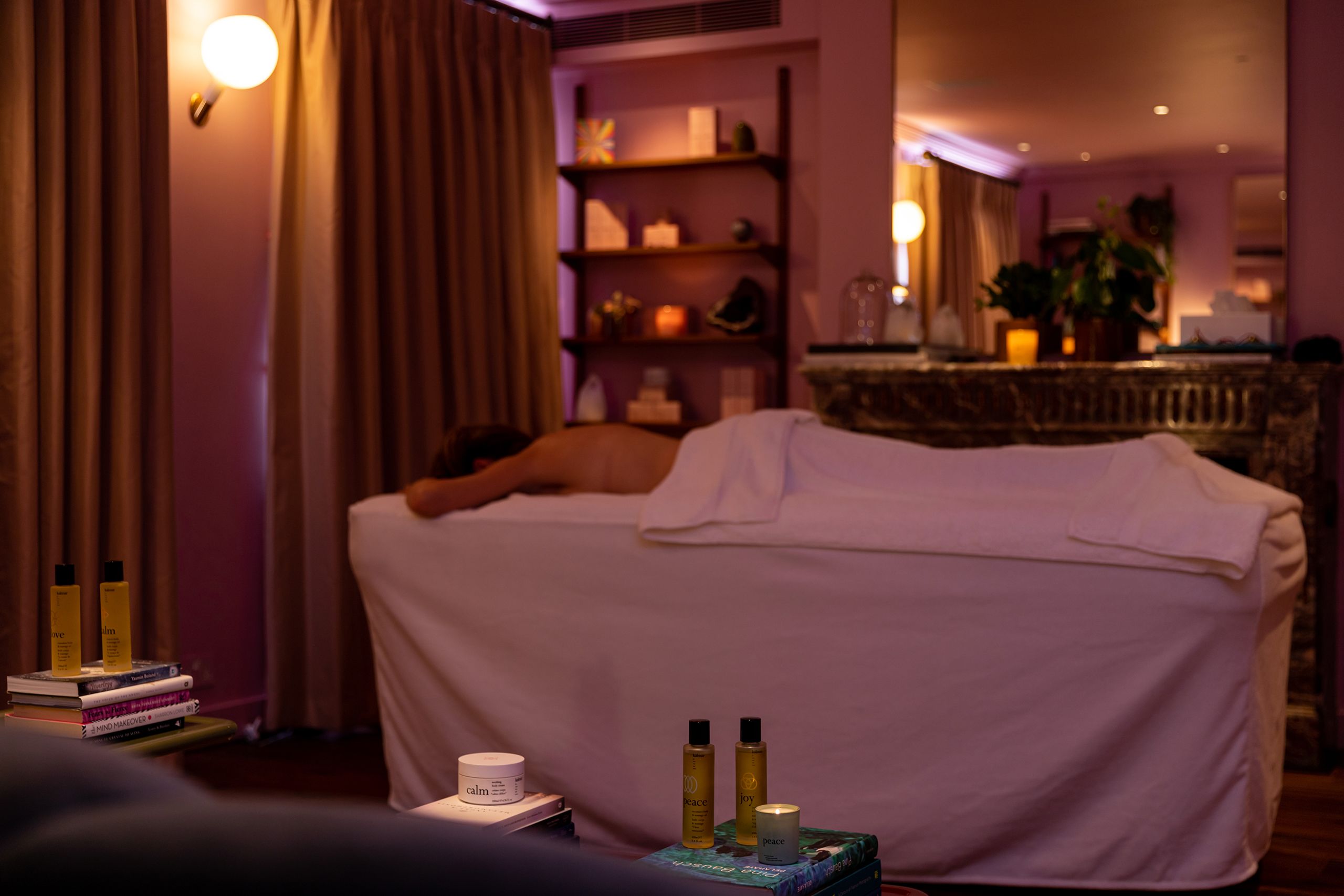 House of Kalmar is hidden away in a discrete mews house, found down a pretty, cobbled street in Belgravia. The pink bench outside is the sign that you have arrived.
As I'm ushered inside, the walls are also painted a
bright pink, and I immediately feel at home. What a lovely spot. Upstairs in the peaceful treatment room, I'm encouraged to take a seat on the velvet sofa and choose from four options of how I'd like to feel after the treatment. My choice was 'Rebalanced, composed, feeling stillness, clarity and ease.' Then I had to choose which chakra needed more attention; I went for: 'Root grounding, survival, stability, comfort, safety.'

Set up to welcome one guest at a time, House of Kalmar is luxurious, soothing and quiet. Created by founder and spiritual healer Karen Ruimy in collaboration with award-winning energy healer Sinéad de hÓra, House of Kalmar is a holistic wellbeing brand that creates treatments and products to instantly lift your energy and mood. The idea is to reconnect yourself with four emotions (or 'soul states') of Joy, Calm, Peace and Love. As it happened, I had chosen Calm. Given the year I've had, this comes as no surprise to me at all.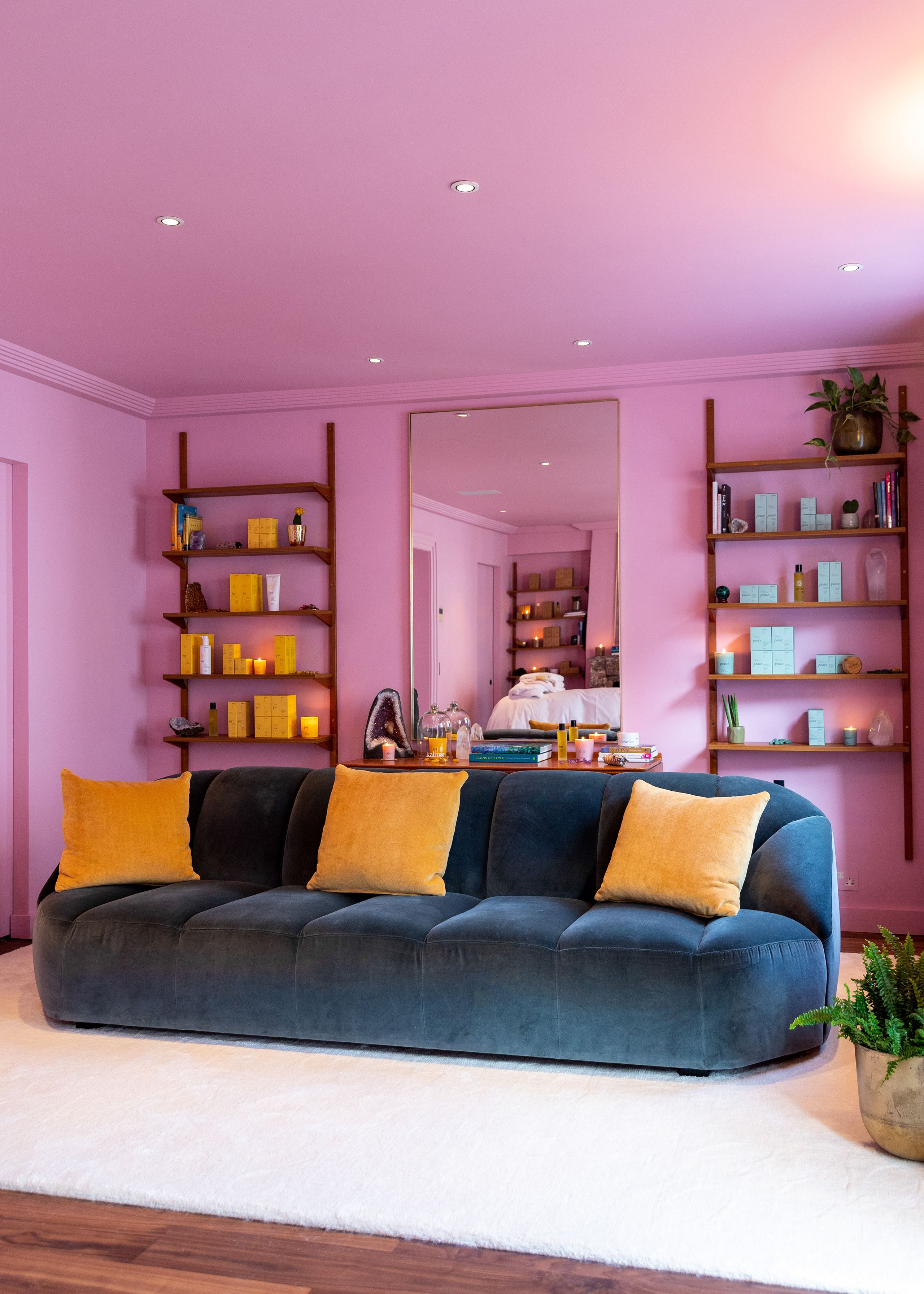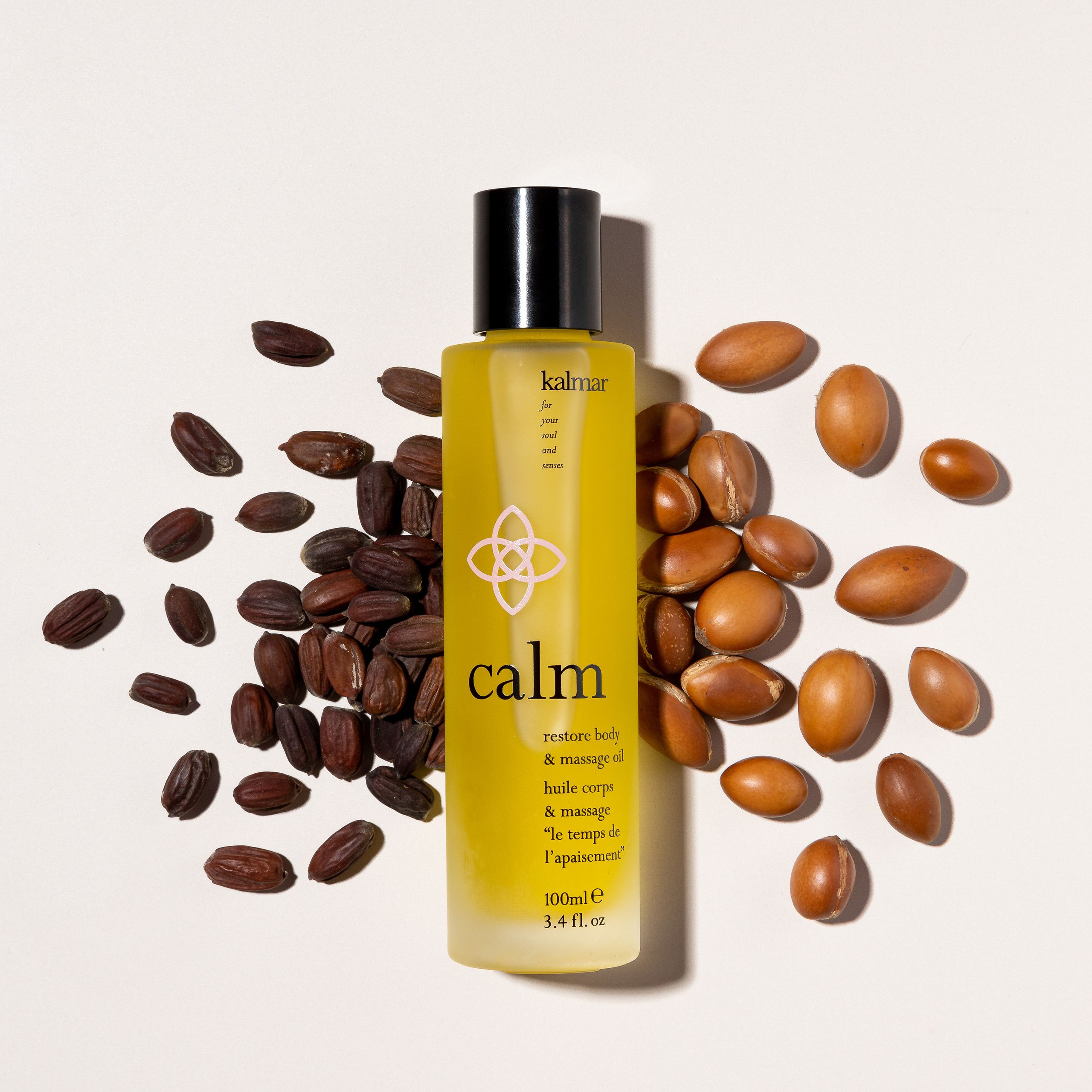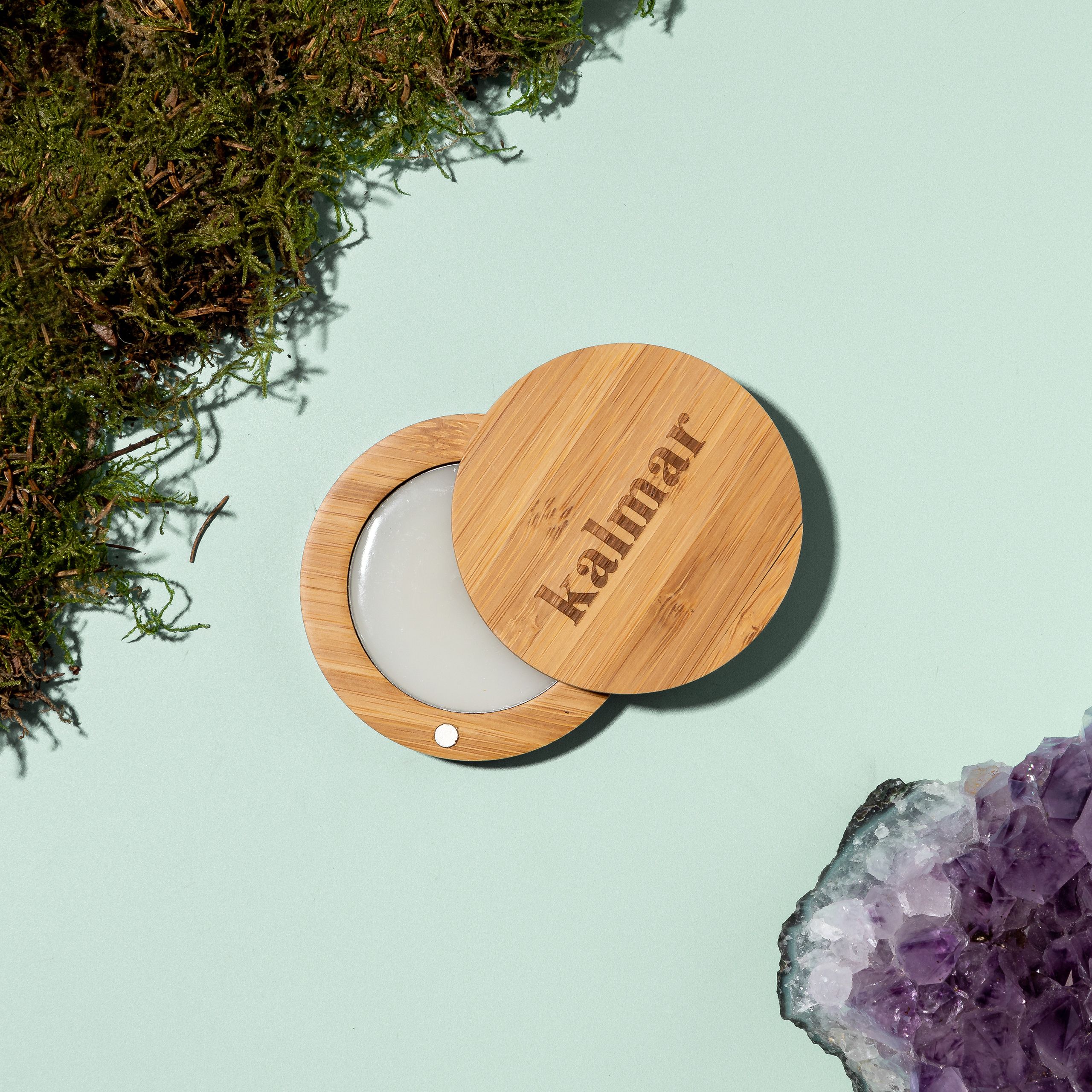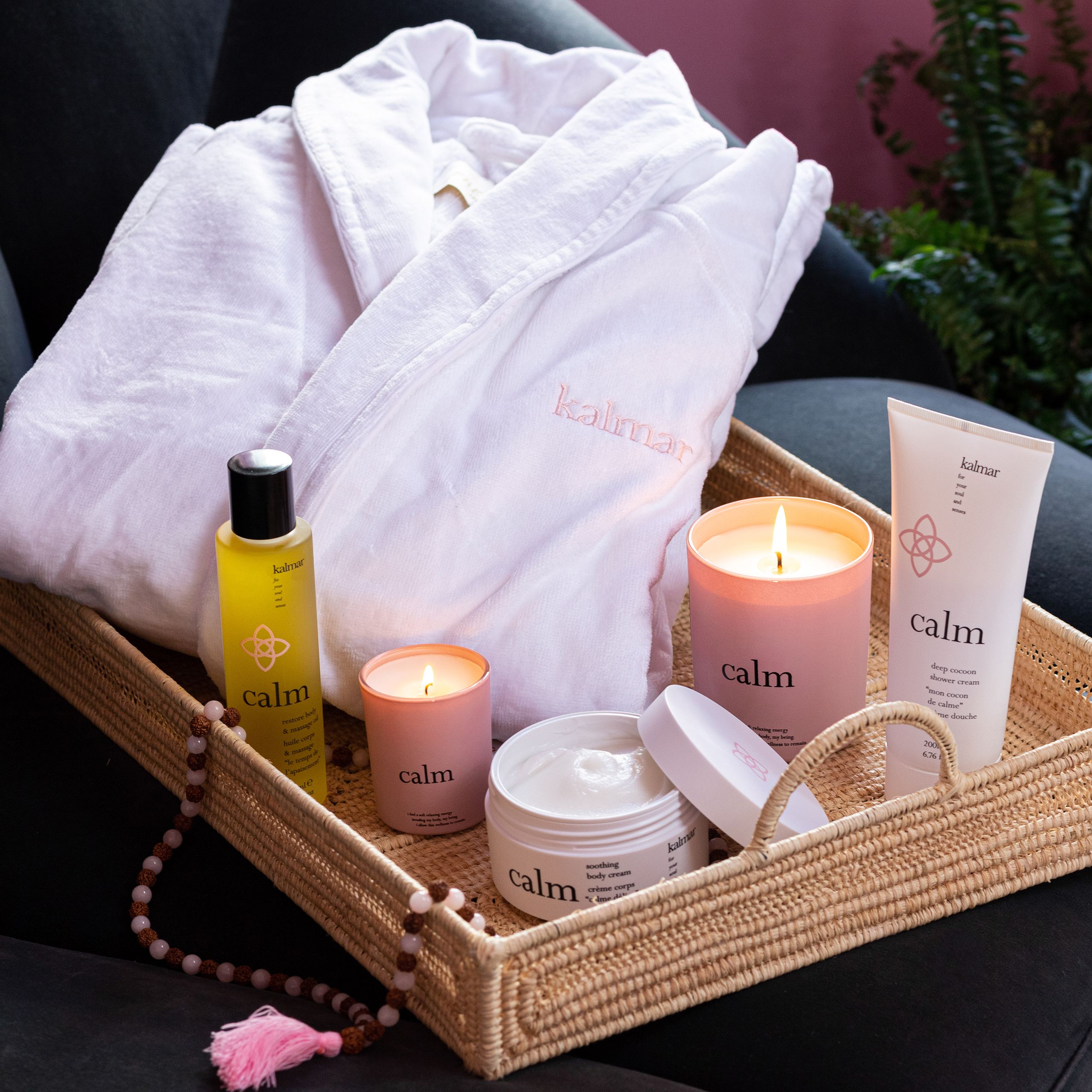 Item 1 of 4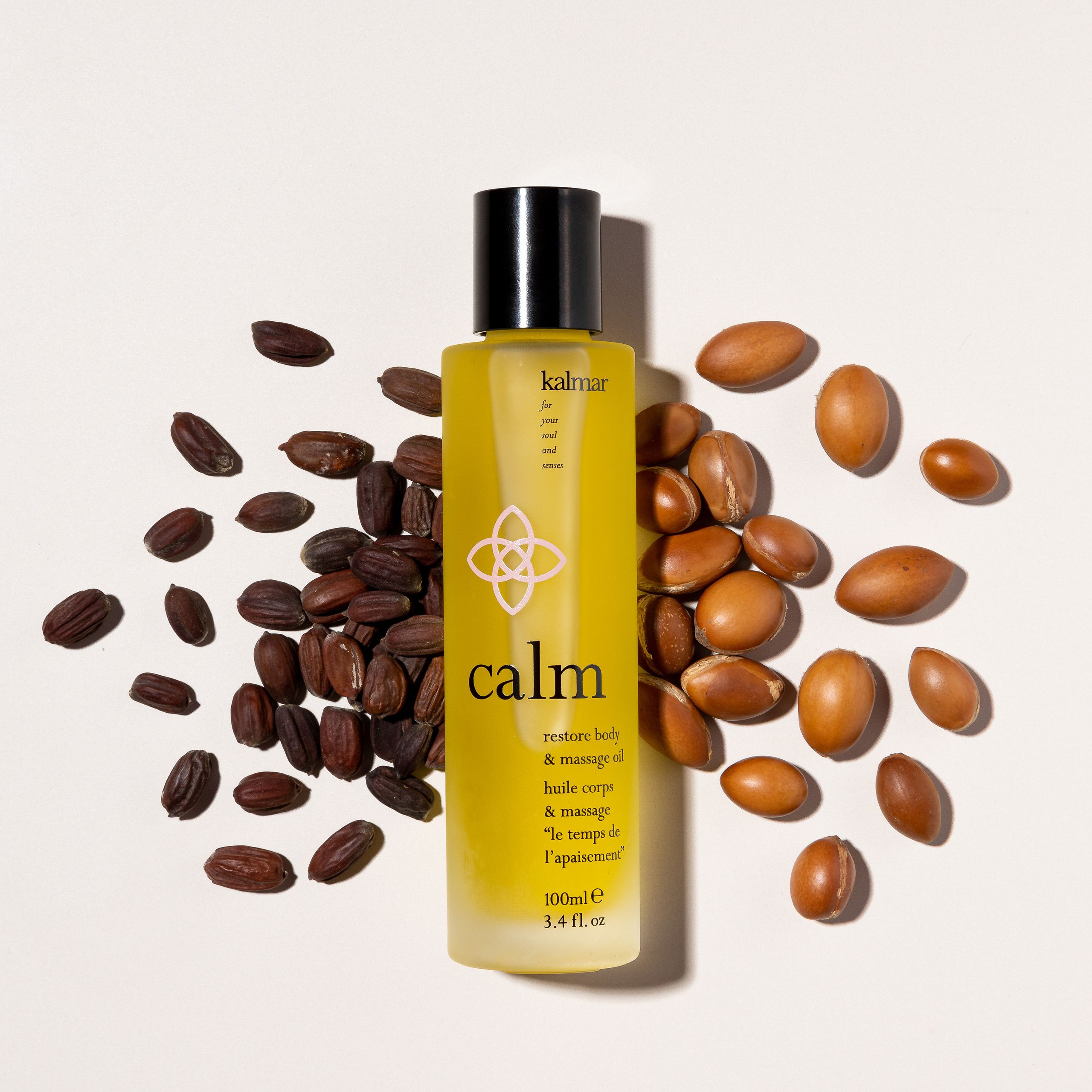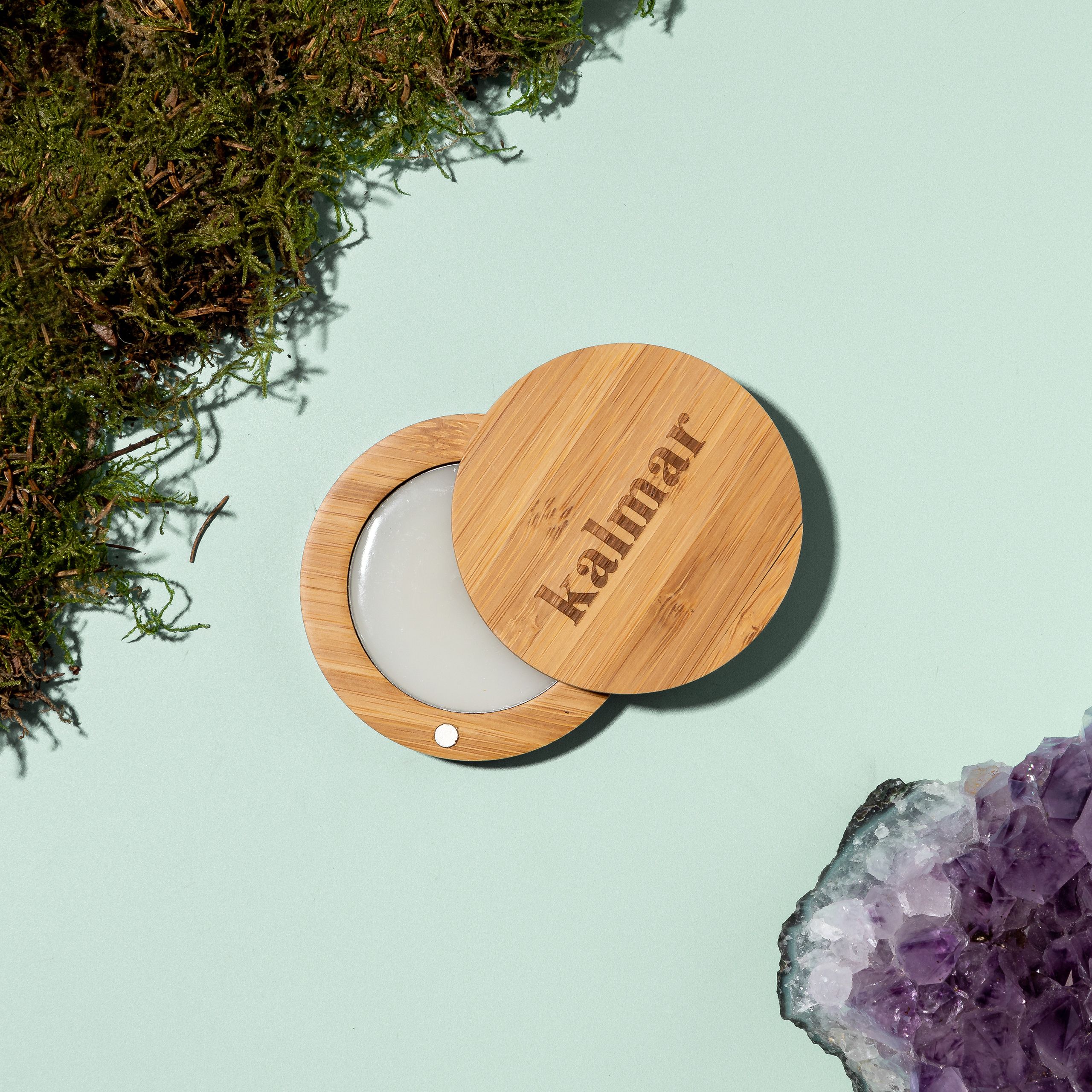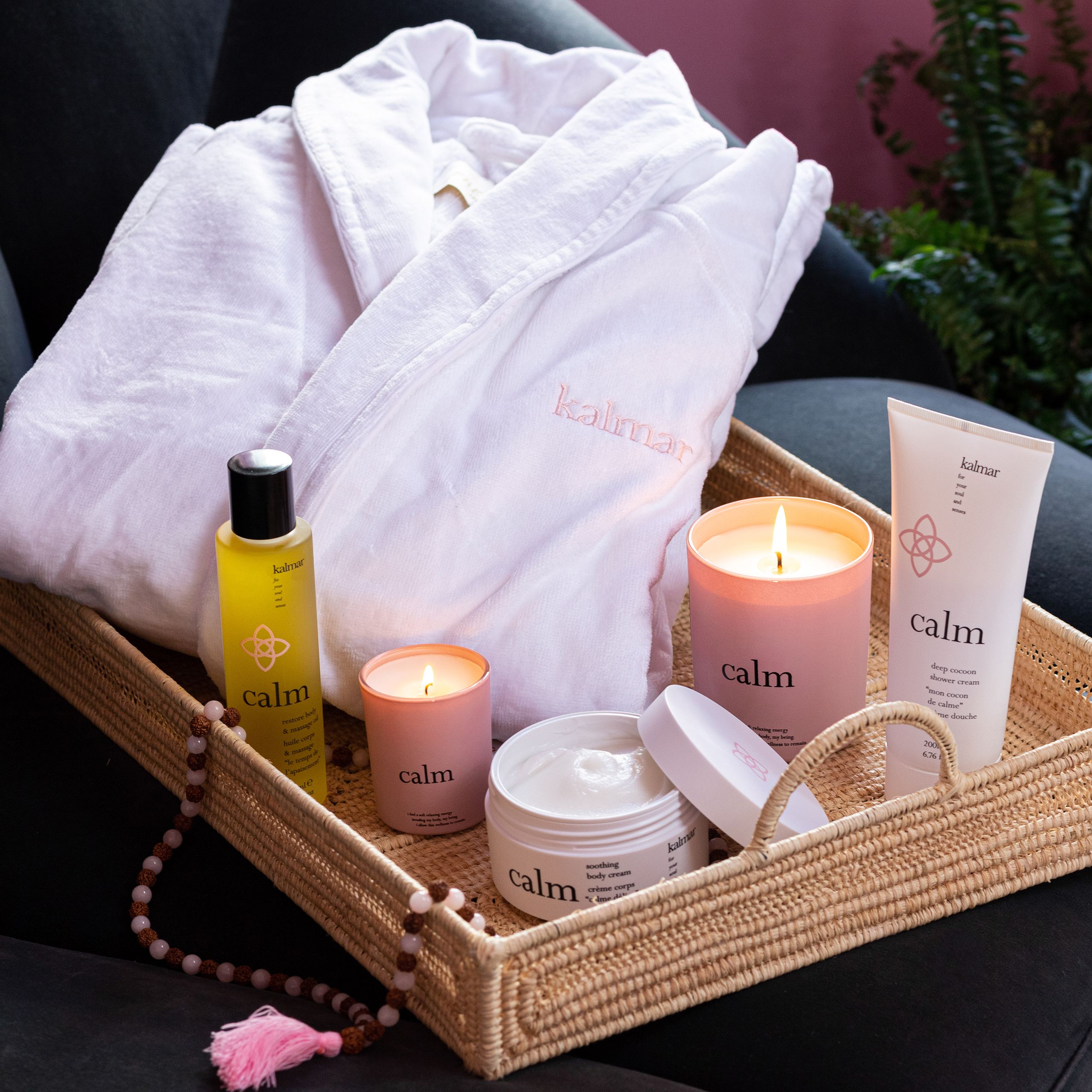 Each treatment takes you on a complete sensory journey through the power of mindfulness, breath, intention setting, specialised massage techniques and alternative therapies. If it sounds a bit well, 'out there,' don't panic, it's relatively straight-forward. All treatments began with a short meditation, some deep breaths and experiencing and inhaling the products for the first time. The Calm oil produced heavenly scents of iris, herbal lavender and warm, earthy amber, designed to soothe the spirit and create serenity in the soul.

In terms of massage, my therapist Sam explained that she would be working on the often-neglected stomach area, as we often hold on to our emotions in our gut. Energy healing followed, which can only be described as heat moving round the body. Later, Sam explained that this was Reiki. According to practitioners, energy can stagnate in the body where there has been physical injury or even emotional pain. In time, these energy blocks can cause illness, so the idea is to stimulate energy flows within the body and remove blockages.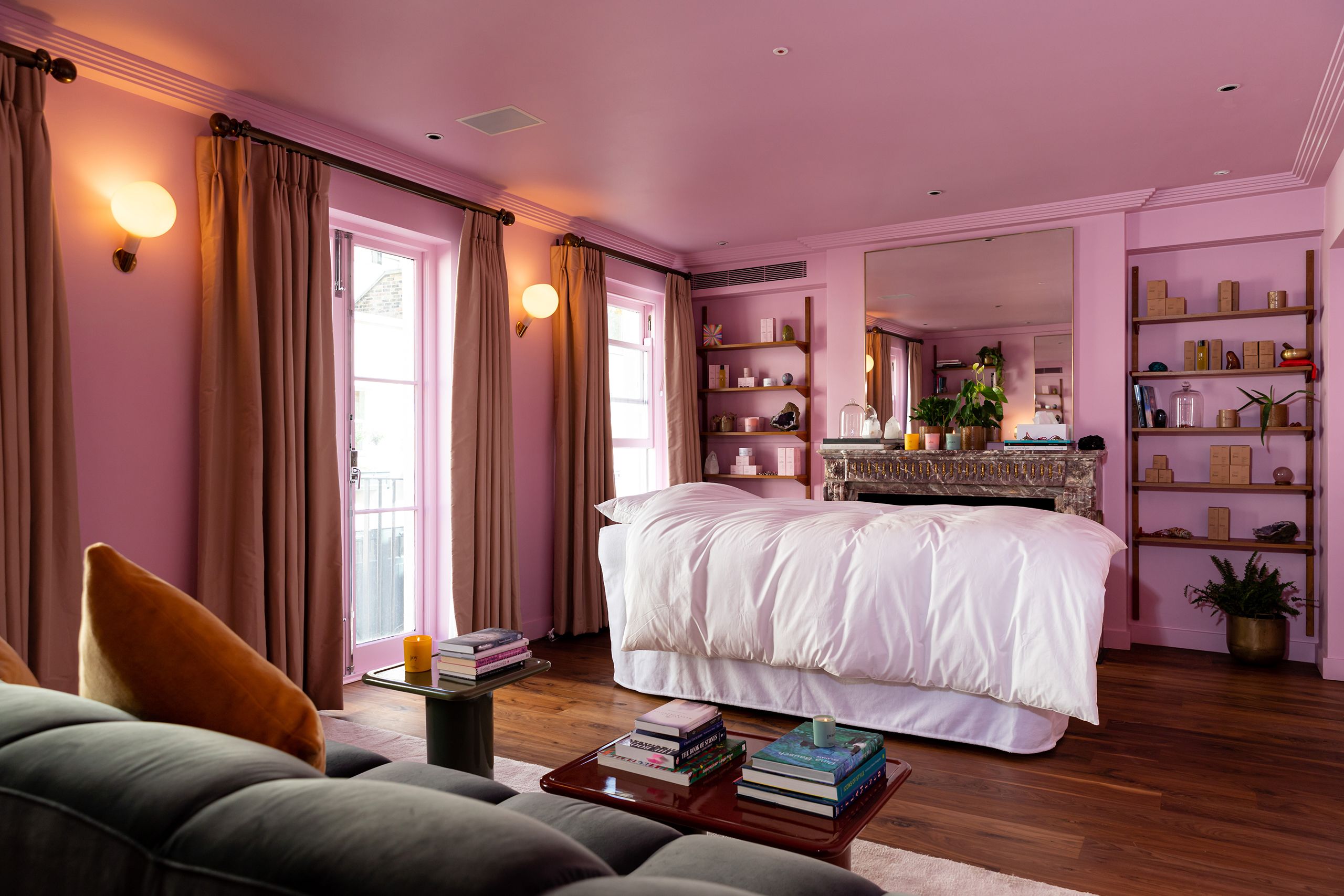 There was also reflexology on my feet, plus a blissful much-needed massage on my upper back, shoulders, neck and head. I drifted off a few times, and finished the treatment on another level of Calm. Sent home with a bottle of the Calm massage oil, the idea is that the treatment will be ongoing each time I revisit the oil and the good work can continue. And indeed, each time I open the bottle, it's wonderful to be transported back to the House of Kalmar and how I felt after the treatment.

So if I'm lucky enough to visit House of Kalmar again, next time I might be feeling different and pick another choice, for example: energised, happy, filled with vitality and positivity.

An extraordinary combination of meditation, massage, reiki and reflexology, my treatment at House of Kalmar was unlike any other I'd had before. An unbelievably soothing experience, the House of Kalmar certainly is a special, nurturing place in this fast paced and sometimes unsettling world.