DIPLOMATIC CONCIERGE

Diplomat has an exclusive
preview of the recently launched
COMO Metropolitan Residences
Hertford Street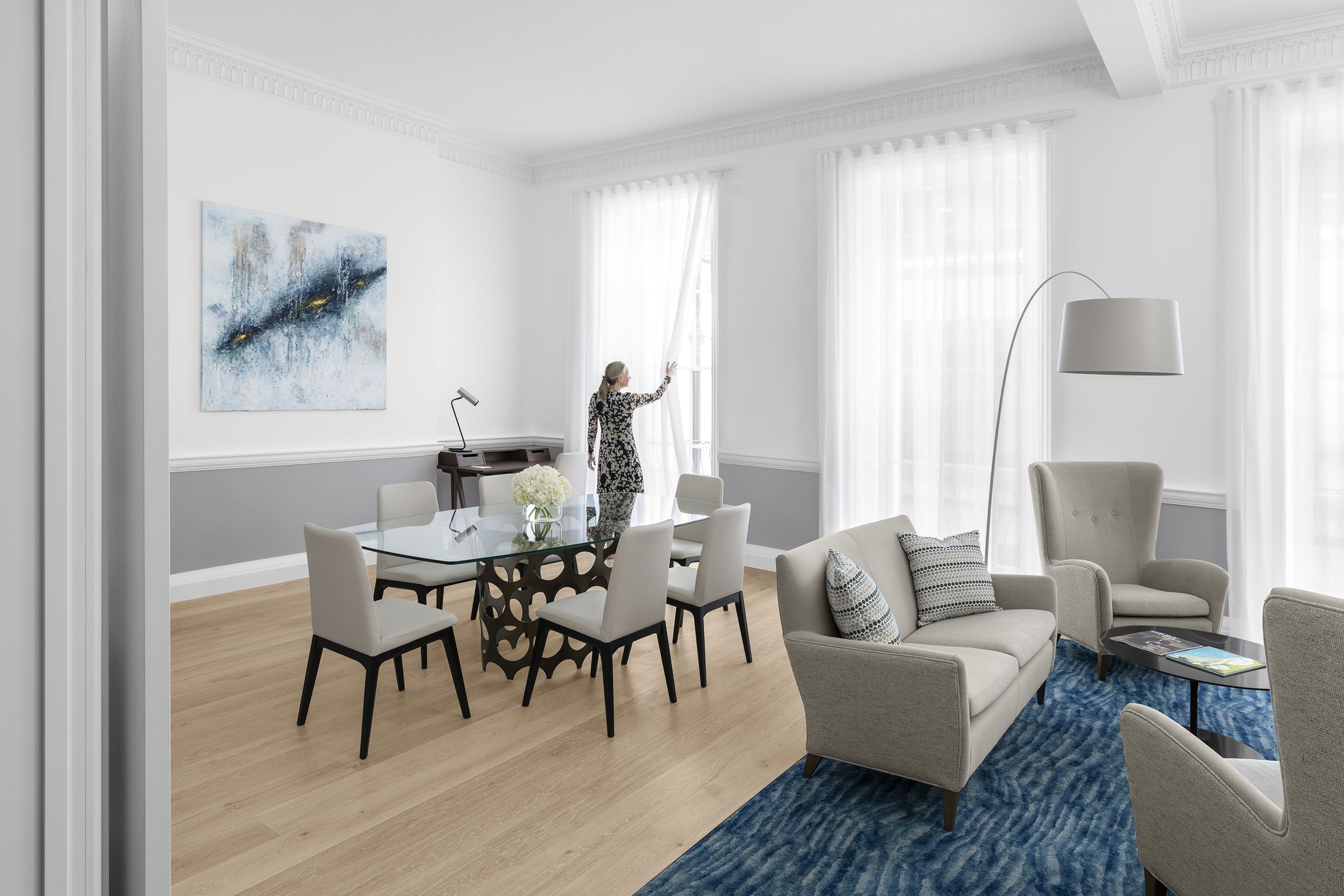 COMO Metropolitan London is a chic, contemporary hotel on Old Park Lane, and like the other properties from the COMO Group headquartered in Singapore, it represents Christina Ong's unique vision of contemporary living.
Earlier this summer, the hotel unveiled their newly renovated luxury Residences, which offer private apartment-style accommodation adjacent to the hotel on Hertford Street. Located in the heart of Mayfair and opposite leafy Hyde Park, the neighbourhood is filled with discreet private members' clubs and restaurants, with easy access to the embassies of Belgravia and Knightsbridge and Buckingham Palace and Westminster.

Dating back to the mid-1760s, Hertford Street took its name from a nearby inn at the time, and while the inn is long gone, the street's history of hospitality continues at COMO's Hertford Street Residences. Redesigned as larger, brighter spaces with layouts that allow for seamless stays of any length, the Residences have full access to COMO Metropolitan's hotel services.
THE DUPLEXES

Originally built as a series of Georgian terraced townhouses in the 1760s, the duplexes retain their period architecture and decorative details combined with clean, modern interiors.

The duplex at 1 Hertford Street (148sqm) offers two large bedrooms, two bathrooms, an open plan living room, a kitchen where families can connect over home-cooked meals, a formal dining space and light-filled terrace. A tech-equipped study on the upper-level functions as an additional space. This lovely duplex is accessed through the main Hertford Street entrance.

The larger 23 Hertford Street (160sqm) has its own private front door flanked by pillars. With a large master bedroom and a second bedroom (both ensuites), this duplex is equipped with an additional guest bathroom, a sleek study space and bright living room, which is the heart of the space. The kitchen and dining area are open plan and offer access to the private terrace.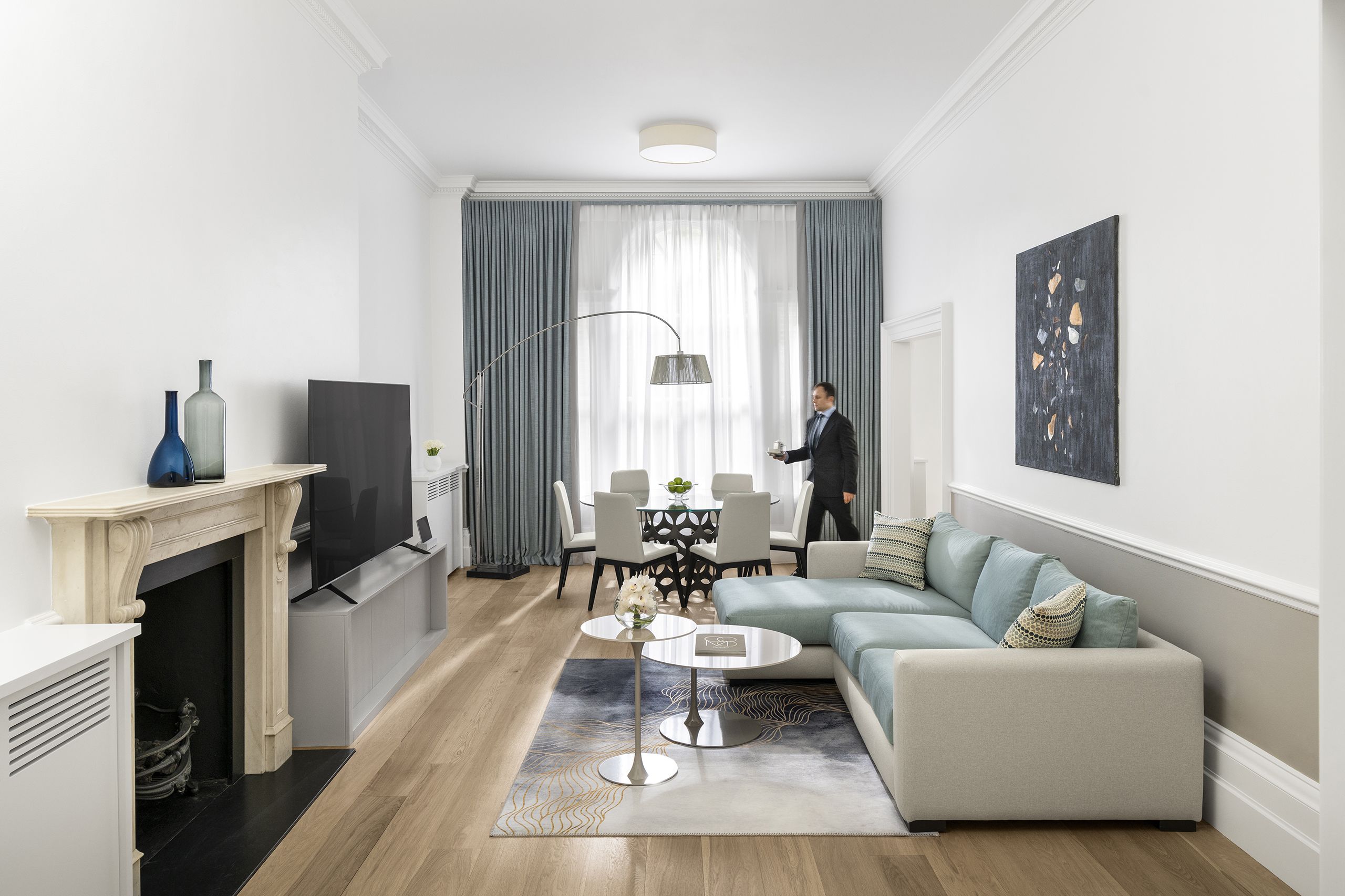 THE PENTHOUSE

At 8 Hertford Street, the Penthouse (195sqm) offers private London living with a lift entrance that opens right into the Residence lobby. The four bedrooms include two master ensuites, one twin room and one single bedroom. With its 75-inch television, the large living room is the perfect space to relax in, and the kitchen can alternate between open plan or enclosed for dining flexibility.

CLASSIC RESIDENCES

The classic Residences at 6 and 7 Hertford Street (104sqm) have two bedrooms, two bathrooms, a separate kitchen as well as spacious living and dining spaces. If they choose, guests can host small gatherings in the Classic Residences.

INTERCONNECTING RESIDENCES

For larger groups, two classic Residences (2 and 3 Hertford Street; 4 and 5 Hertford Street) can be connected to create flexible communal living arrangements.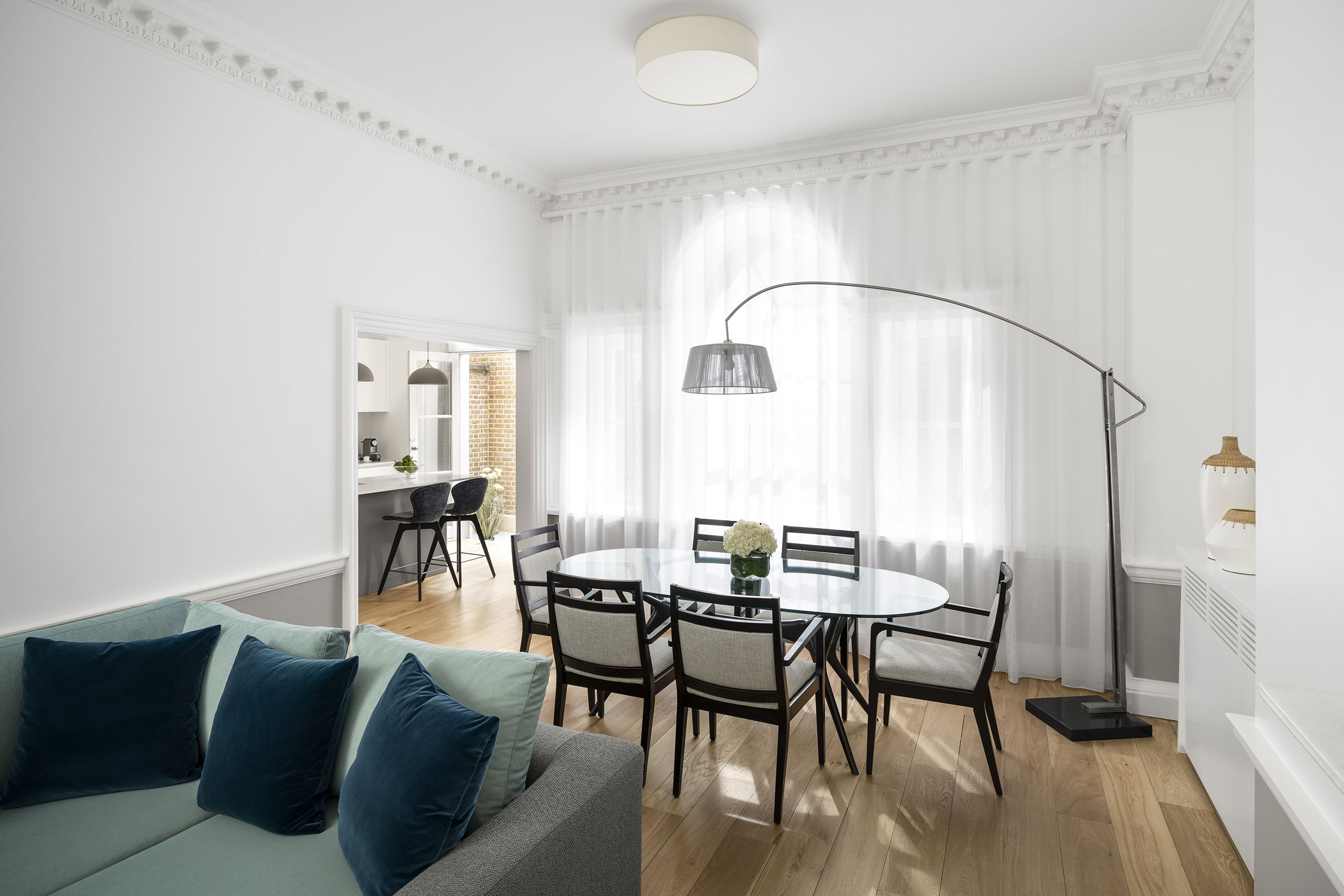 TECHNOLOGY
Residences have been fitted with encrypted, highspeed Wi-Fi 6 – the industry's highest-performing wireless connectivity that offers faster, steadier data transfer speeds. Each Residence comes with a COMO Tablet, which guests can use to access COMO Metropolitan London services, order in-room dining, request amenities, contact the hotel team and more. All Residences have also been fitted with air-conditioning for year-round comfort.
Televisions are 50 to 75 inches and allow guests to stream content from their mobile phones or laptops onto the bigger screen for a true home-from-home experience. COMO's Music Concierge has also curated playlists to play through the Bose sound systems in every room to accompany guests throughout the day.
Elegant yet with every home comfort, COMO Metropolitan Residences Hertford Street are ideally placed for visiting VIPs on short or long-stay stays.
For more information or to book a tour, please contact:
Max Campos, Senior Sales Manager