DIPLOMATIC CONCIERGE
Beaverbrook Townhouse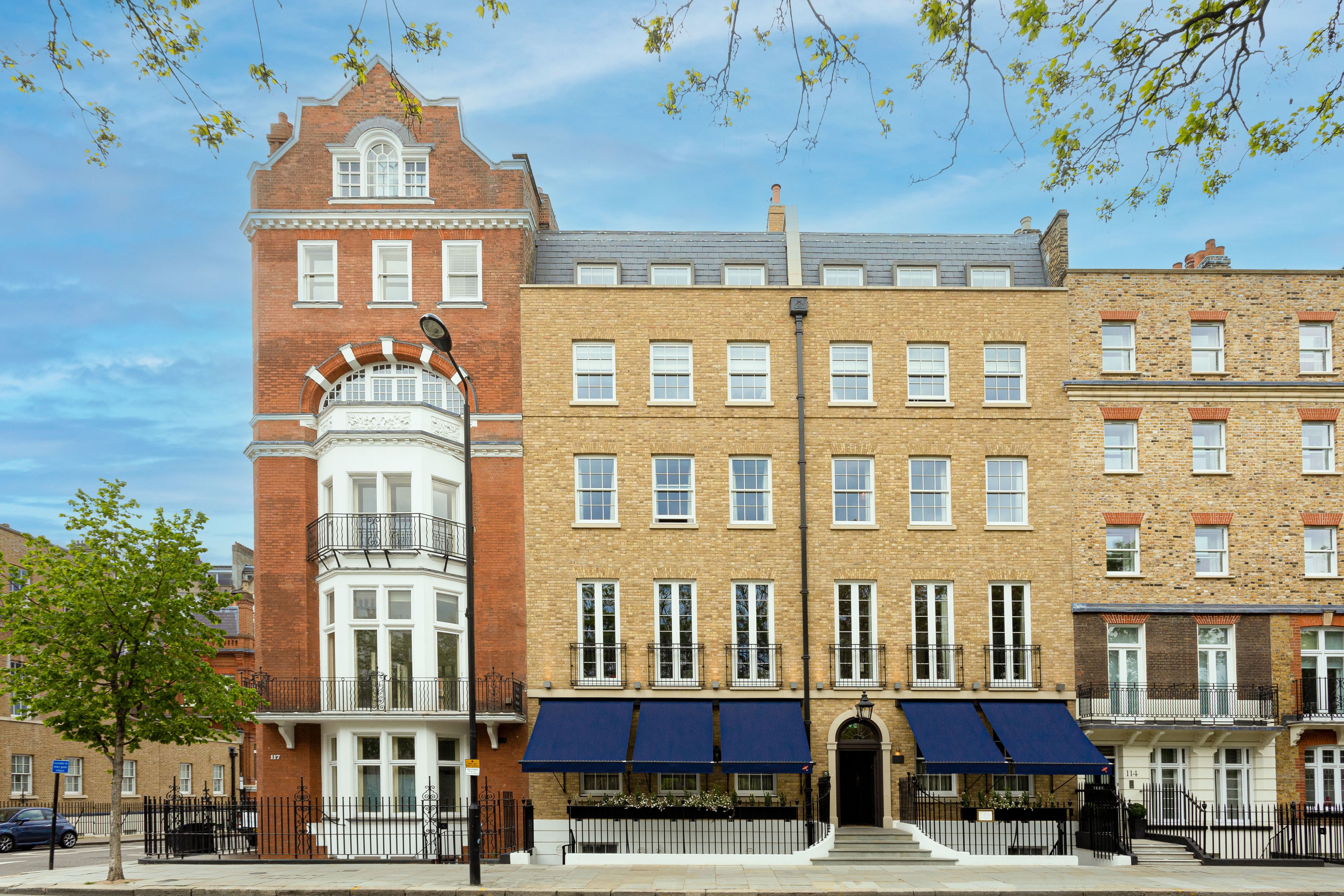 Venetia van Kuffeler has a chance to experience the next chapter of the press baron and wartime MP at the chic, but discrete Beaverbrook Town House on Sloane Street.
My greatest treat over the festive season was visiting Beaverbrook Town House, the new metropolitan sibling of the glamorous country house hotel, Beaverbrook, found nestling in 470 acres in the Surrey Hills. Since my stay in December, I've been raving about Beaverbrook Town House to anyone who will listen, and with good reason.
The heritage property spans two perfectly refurbished Georgian townhouses, originally commissioned by Charles Sloane Cadogan at the end of the eighteenth century. Sitting in prime position on Sloane Street between fashionable Sloane Square and the embassies of Belgravia and Knightsbridge, many of the bedrooms overlook the leafy, Grade-II-listed Cadogan Gardens.
Just as Beaverbrook in Surrey rekindles the spirit of the roaring twenties, Beaverbrook Town House also salutes its infamous former owner, the press baron and wartime MP, Lord Beaverbrook. The hotel recalls his colourful residence in London, where he reportedly hosted glamorous friends including Ian Fleming, Winston Churchill, Rudyard Kipling, Elizabeth Taylor and Laurence Olivier.
This creative flair prevails throughout the property, with vibrant, life-enhancing interiors, which had me taking notes. Wonderfully luxurious, but not taking itself too seriously, the hotel draws upon Lord Beaverbrook's fondness for mischief and London's cultural attractions. Beaverbrook provides guests with the feeling of being welcomed into a private home, decorated with antique treasures, lively statement wallpapers, thoughtful books and sofas to sink into. A cosy library replaces a formal reception area, where friendly staff check you in, and are on hand to offer recommendations for activities in the capital.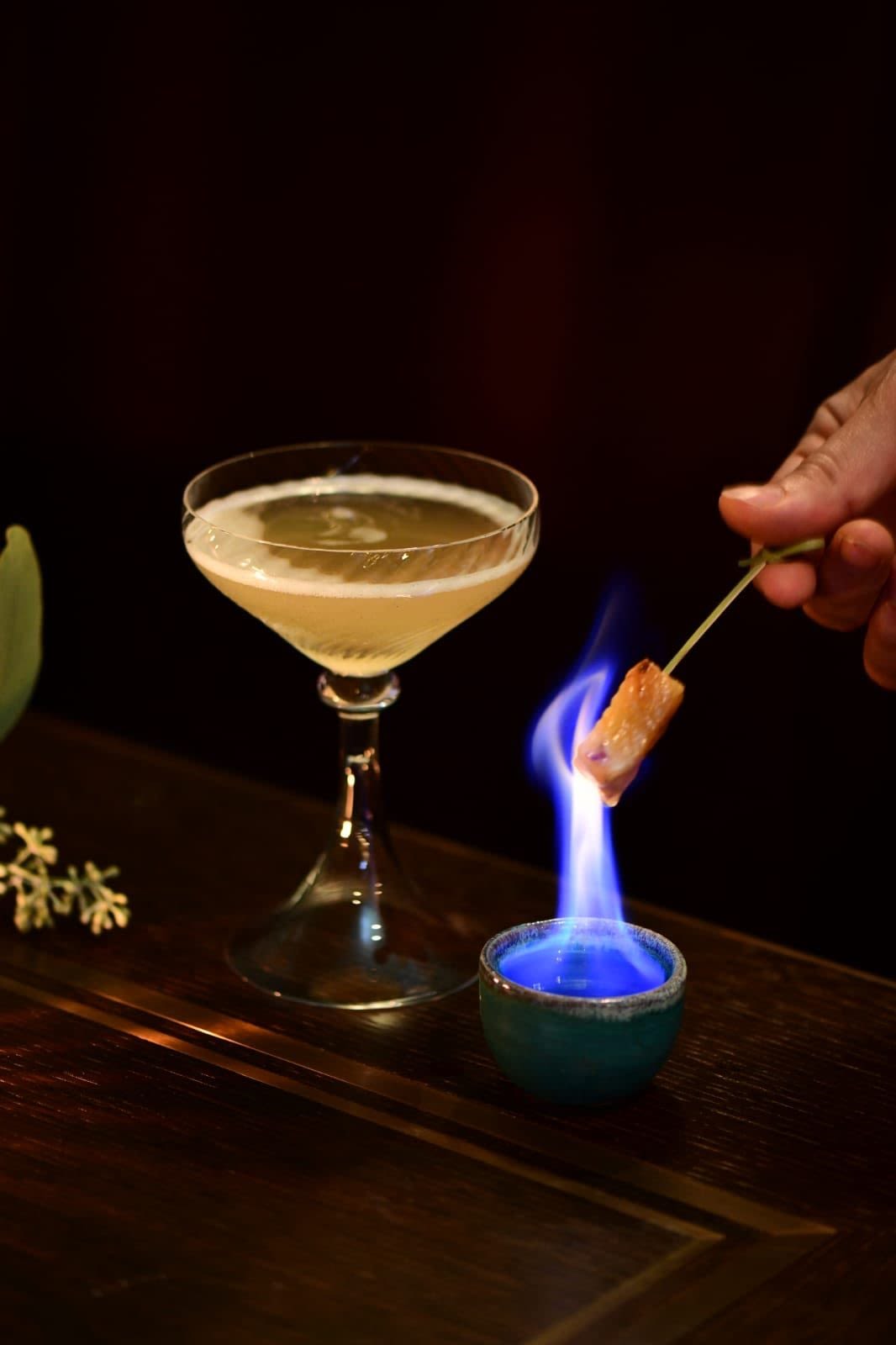 Lord Beaverbrook was known to relish attending shows in the West End, and upstairs, each of the hotel's 14 suites are named after a London theatre. Beautifully decorated with posters and prints of its playhouse past, I stayed in The Savoy, full of lush fabrics, furnishings and fittings mostly sourced from an array of London-based suppliers, including a grand four-poster bed, an antique bureau and lavish, theatre-style blinds. Thoughtful touches included a personalised minibar stocked with guests' preferred treats: in my case, some ready mixed premium cocktails with a cocktail shaker. I could have spent all day in the glorious turquoise-tiled bathroom stocked with fragrant Bamford products. At bedtime, I found my pillow adorned with a bookmark- The Mikado by Gilbert & Sullivan at THE SAVOY (no less), along with some Bamford Pillow Mist. At the touch of a button, a swivelling television appeared from an upholstered ottoman at the foot of the bed. I was in heaven.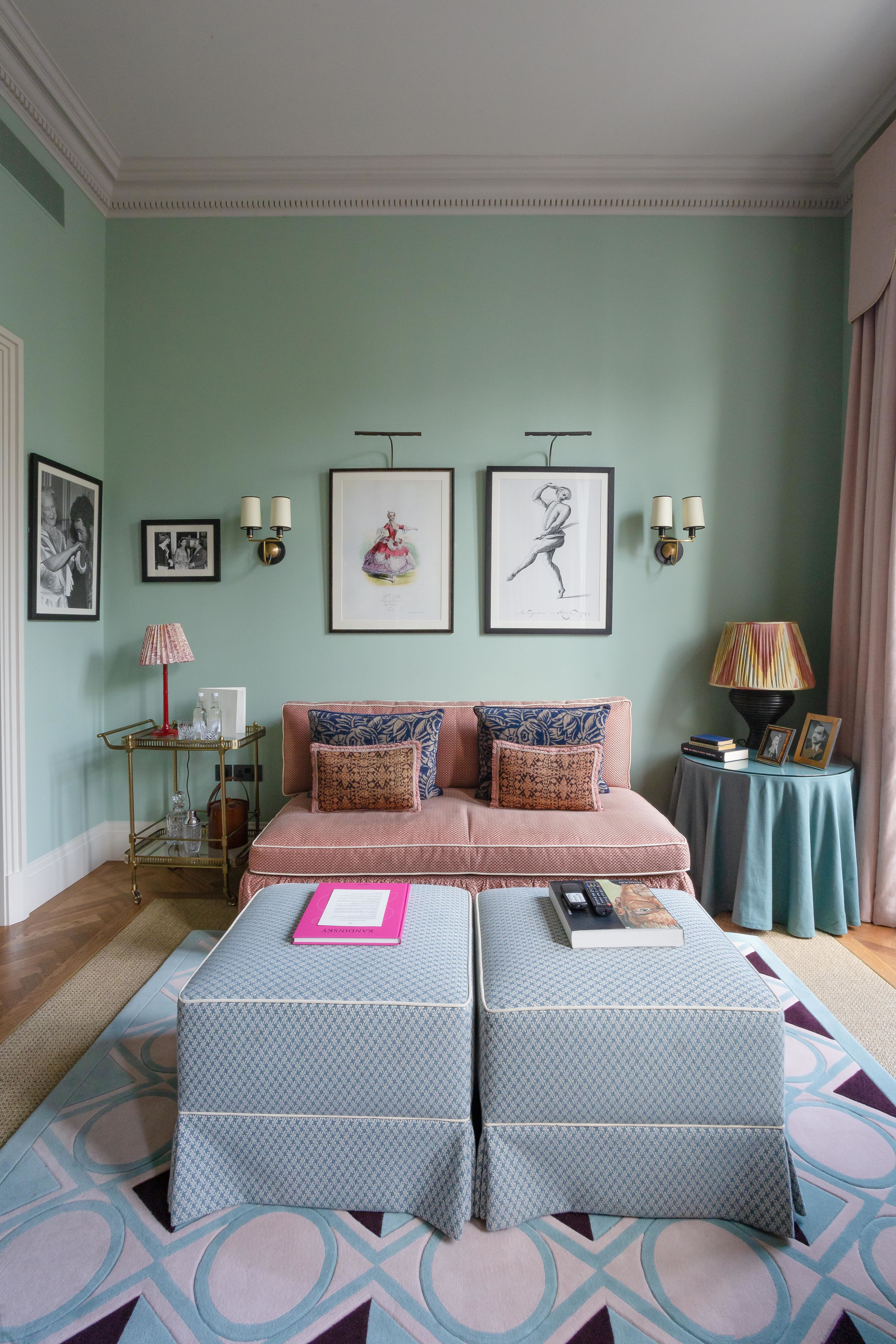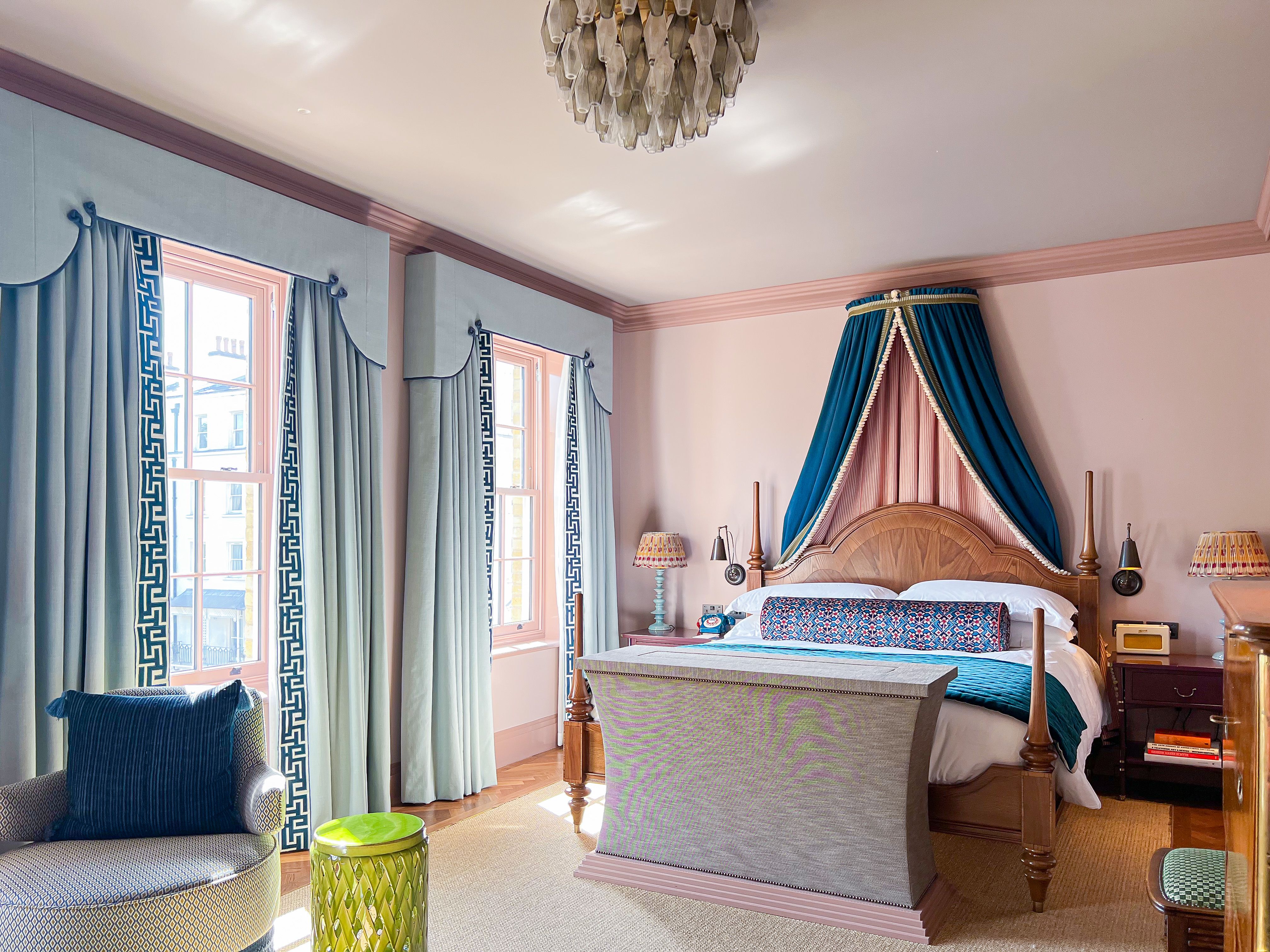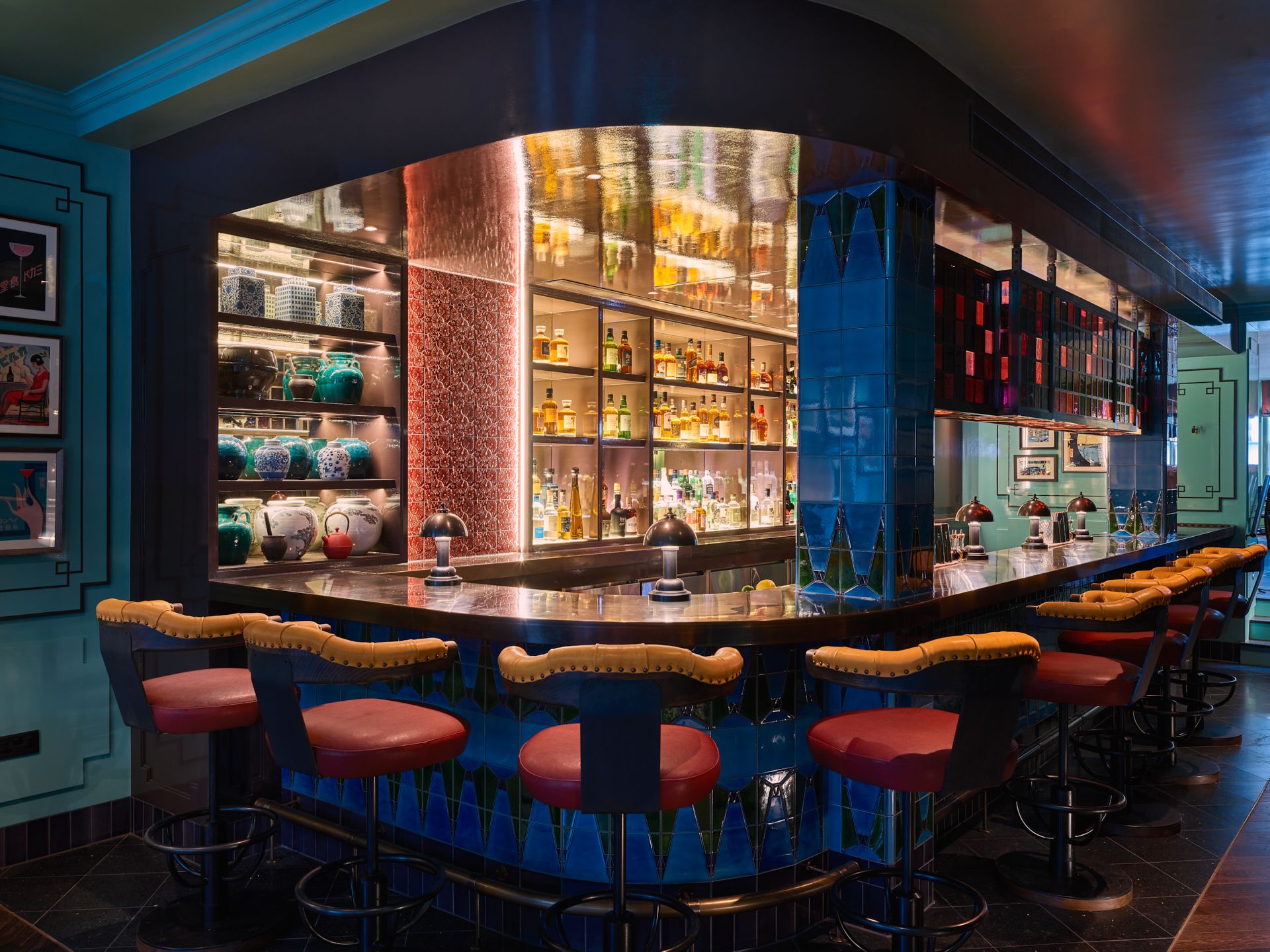 For those guests that can bring themselves to leave the room, downstairs Beaverbrook Town House is home to Sir Frank's Bar, plus the buzzing Fuji Grill where we were served dish after dish of ludicrously flawless sushi, sashimi and nigiri. Their signature charcoal wagyu with juniper miso and smoky chocolate cigar pudding were quite mind-blowing! Although the Fuji Grill doesn't take bookings, guests are encouraged to pop in to get a table and are seated 'first come-first served.' For an even more exclusive experience, guests can book their spot at the Omakase Sushi Bar to enjoy a 20-course sushi tasting menu. If our meal was anything to go by, that promises to be spectacular. A chic, private dining room and garden both offer the perfect spot for discrete meetings and gatherings.
The charming team of staff are led by Trudi Fairweather, the Town House Manager, who together ensured that nothing was too much trouble, and made my stay the treat that it was. Beaverbrook's hand-picked partnerships offer guests various prestigious perks including private-shopping experiences and personal training sessions in the peace of Cadogan Place Gardens. This is part of Beaverbrook Town House's partnership with Cadogan, whose stewardship of 93 acres of Chelsea and Kensington spans over three centuries.
Beaverbrook Town House is a wonderful celebration of historic London in a chic boutique hotel and is the ideal spot to stay for visiting VIPs, a dinner to impress or a discrete meeting.
Beaverbrook Town House, 115 Sloane Street, London SW1X 9PJ
E:reservations@beaverbrooktownhouse.co.uk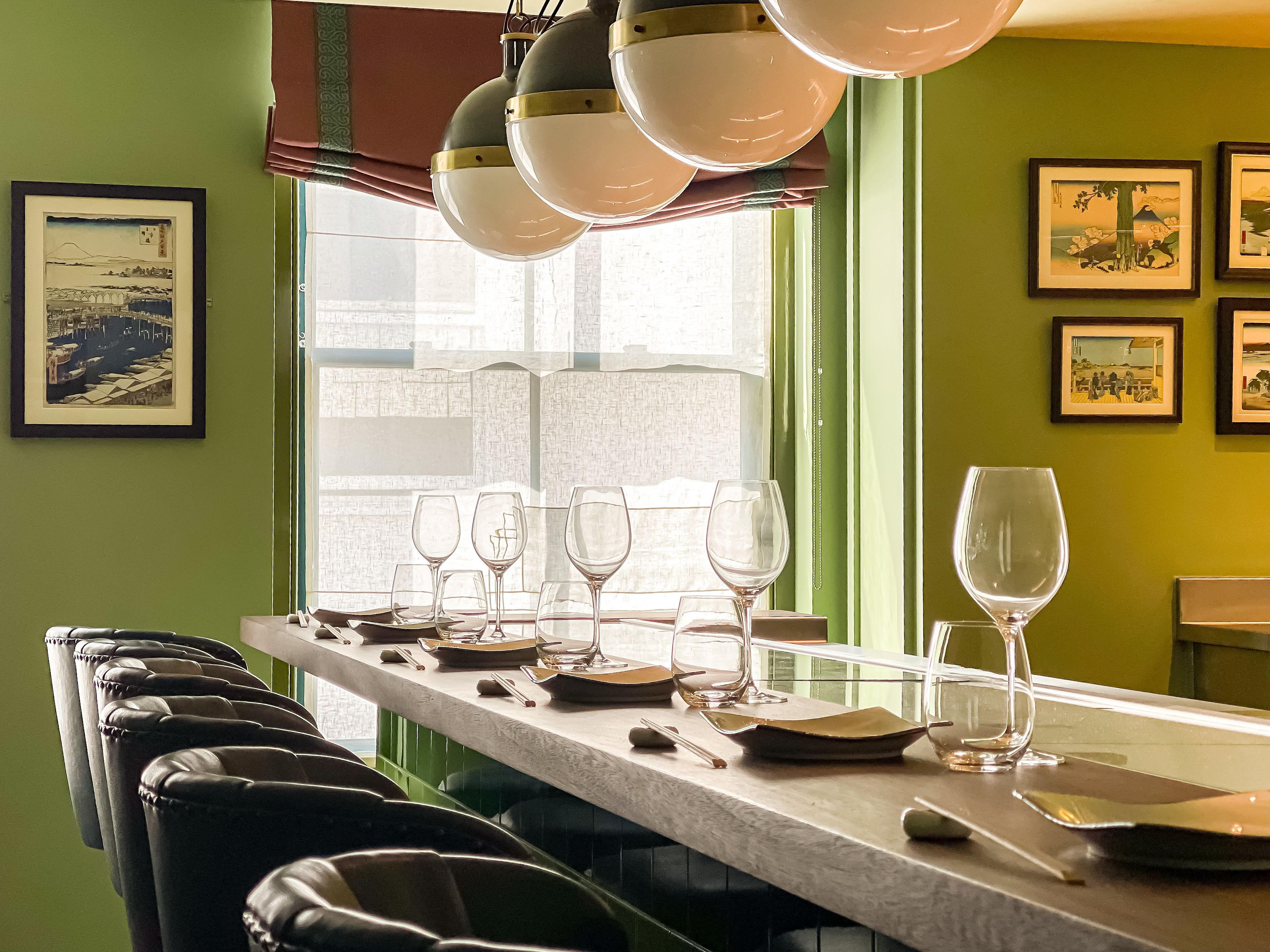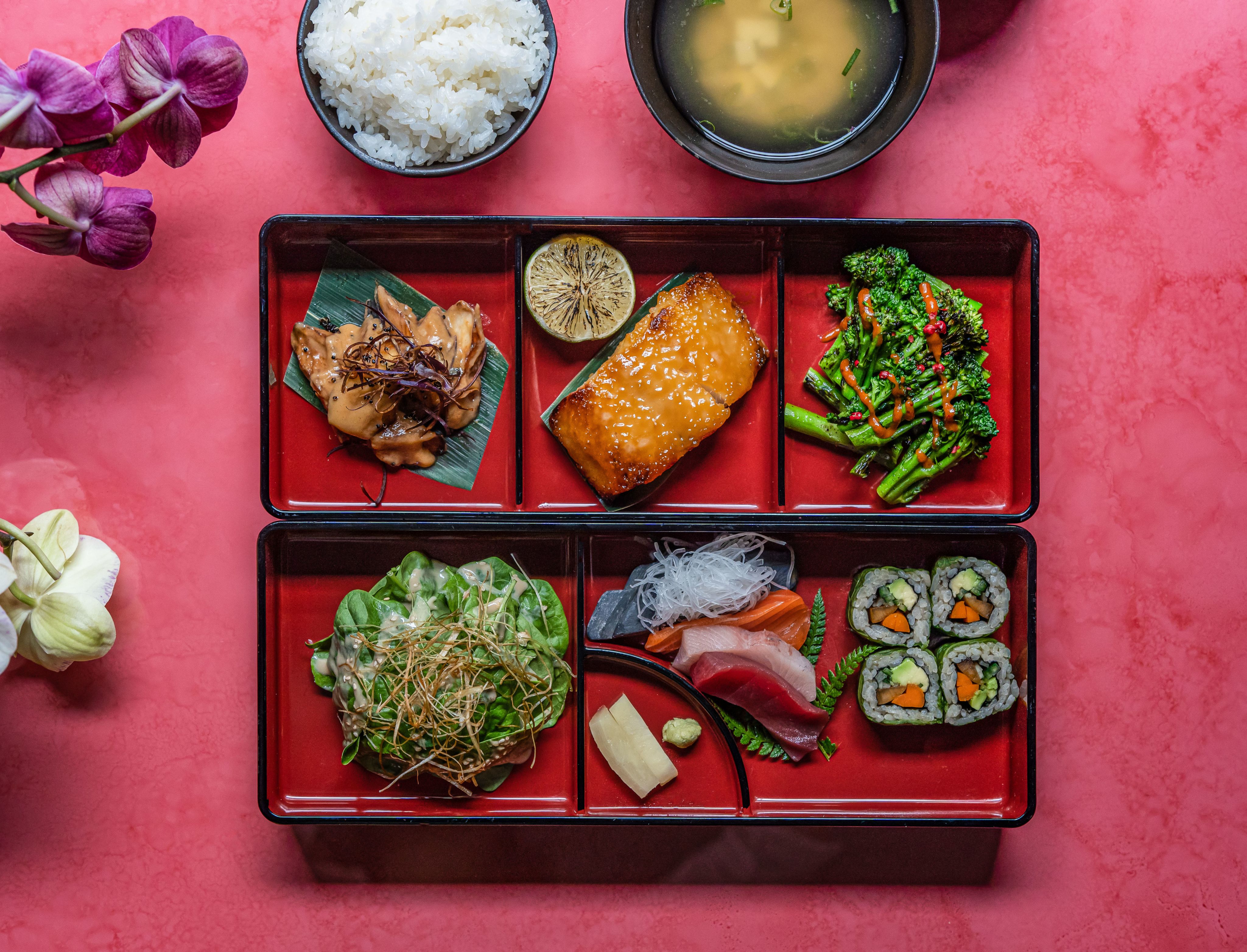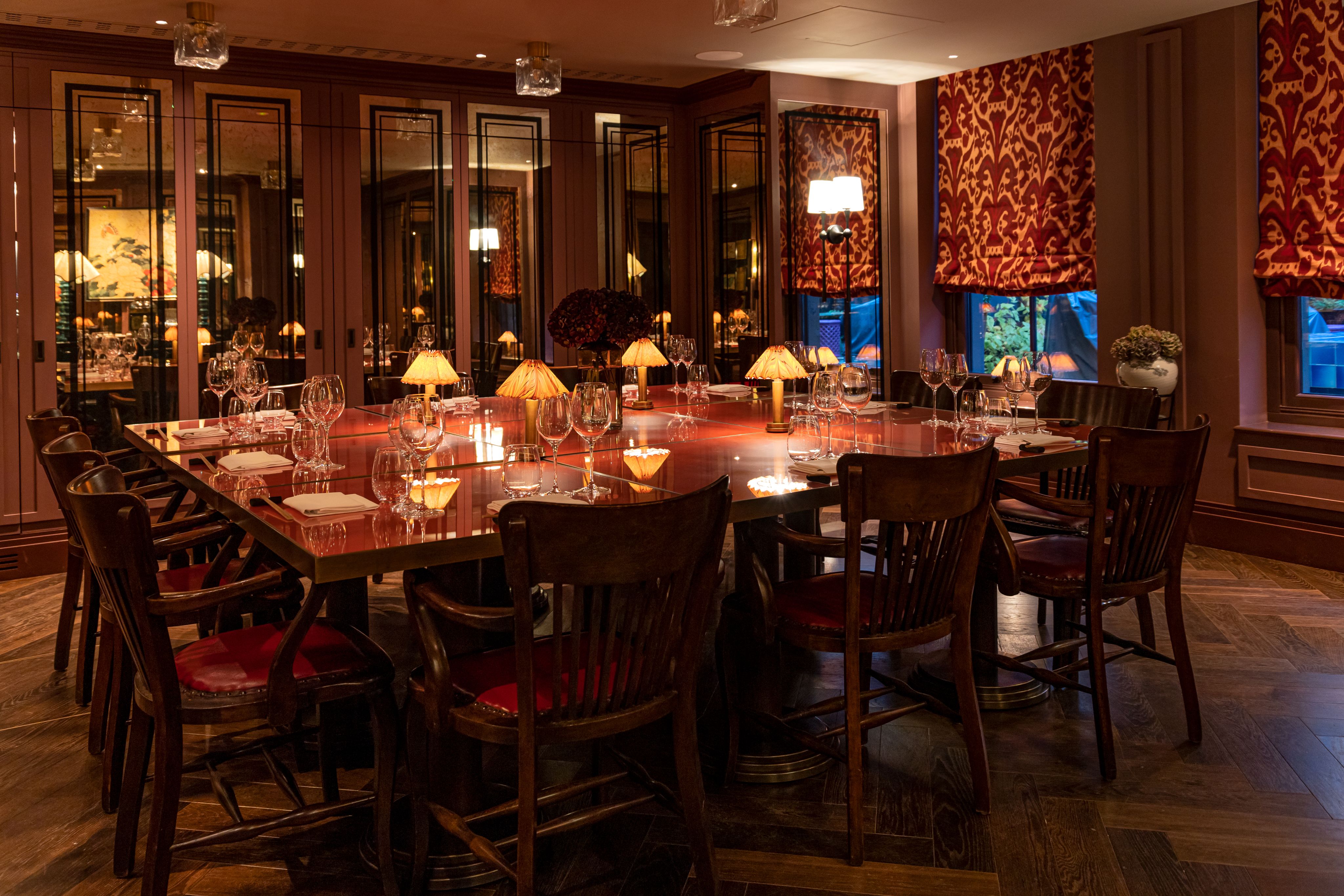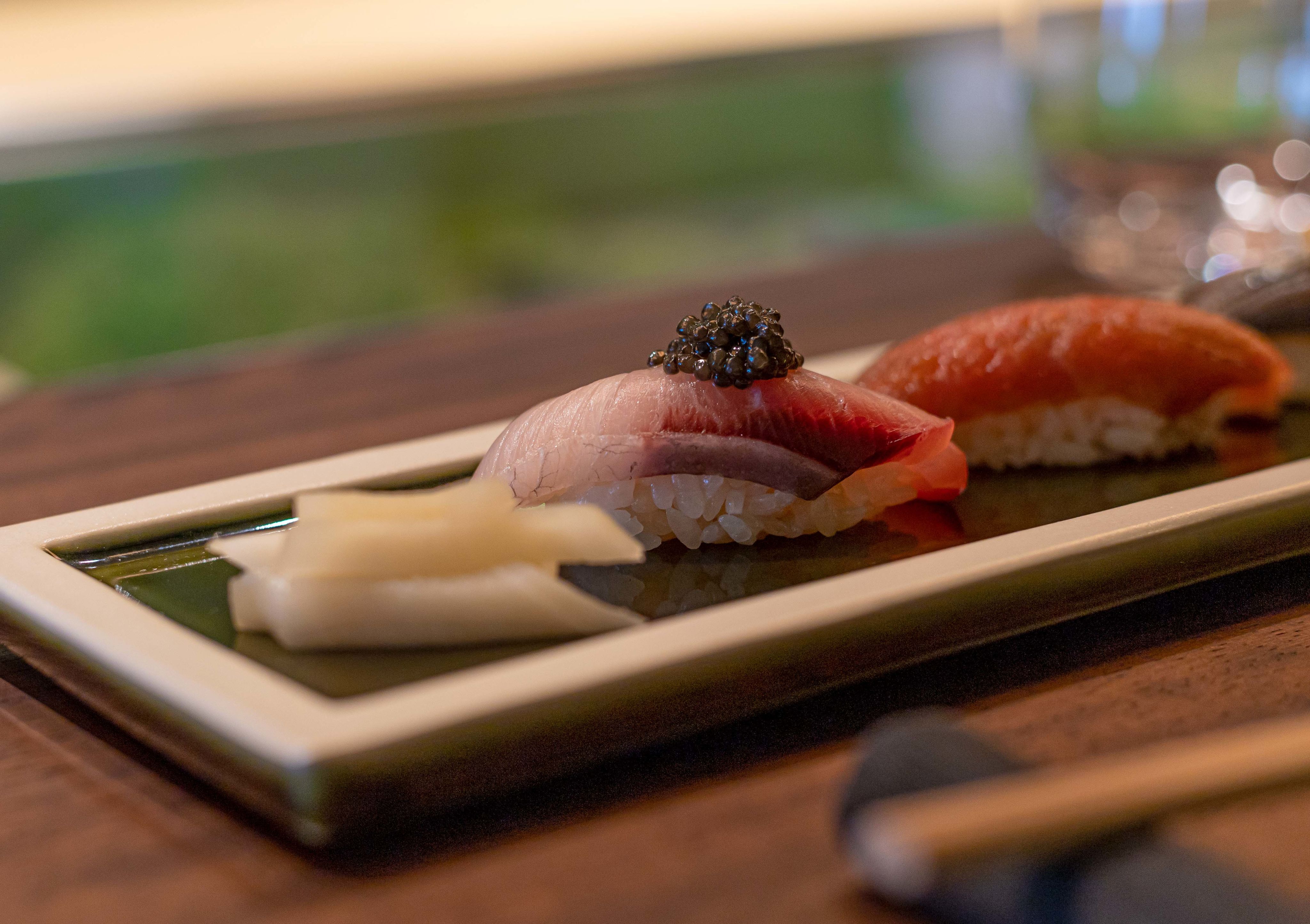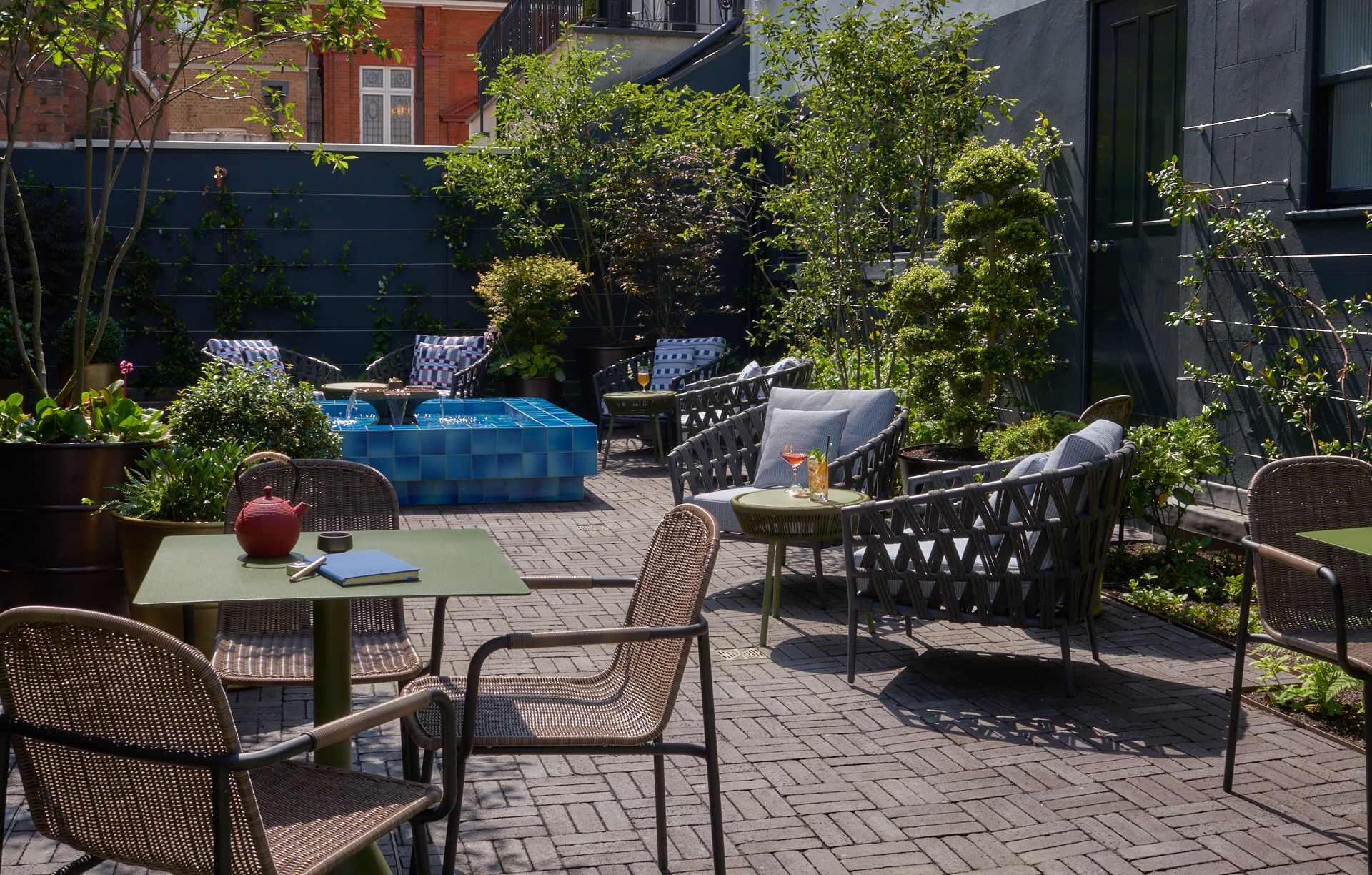 Item 1 of 4