DIPLOMAT INTERVIEW:
MEET
THE
HEAD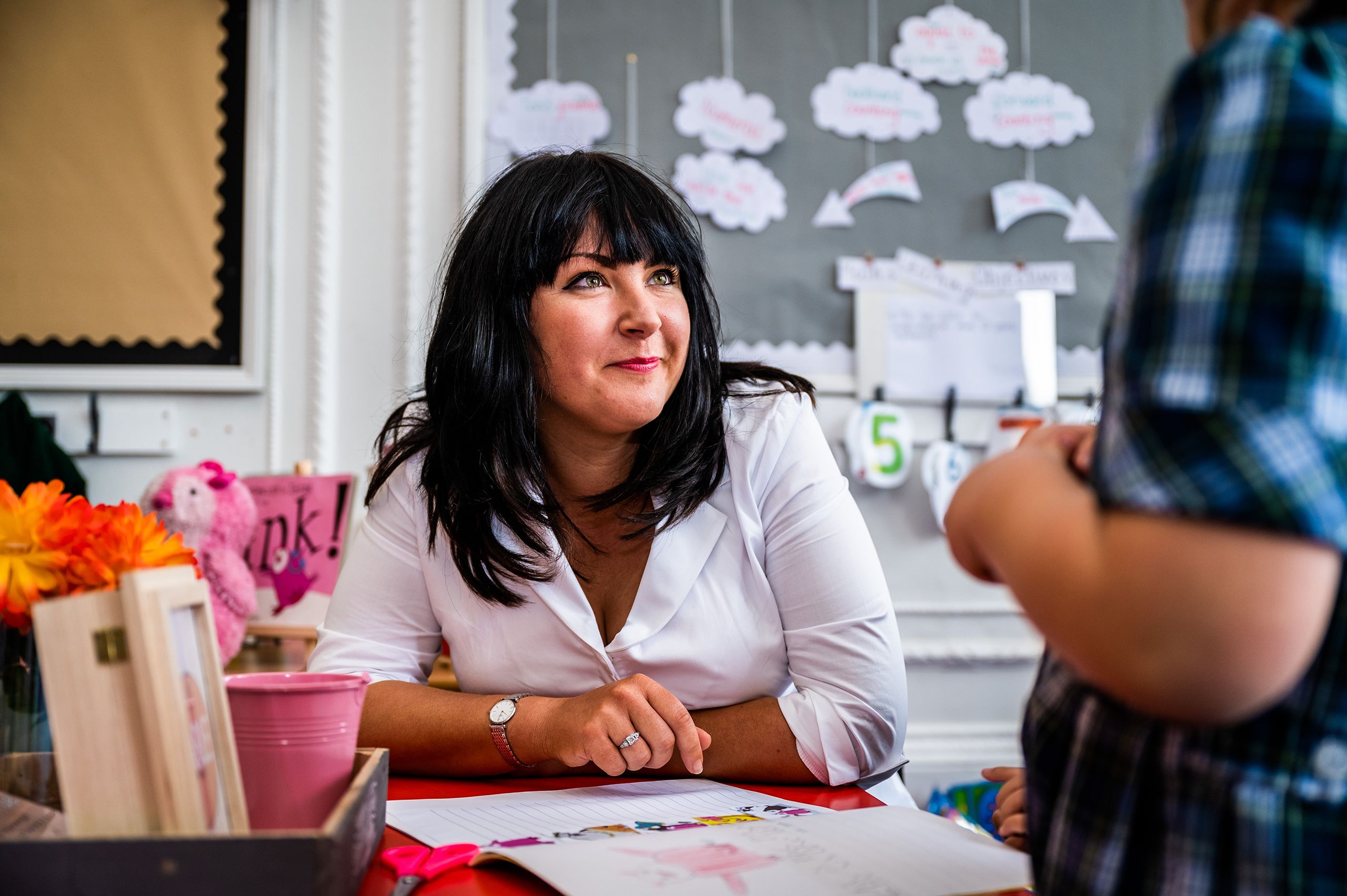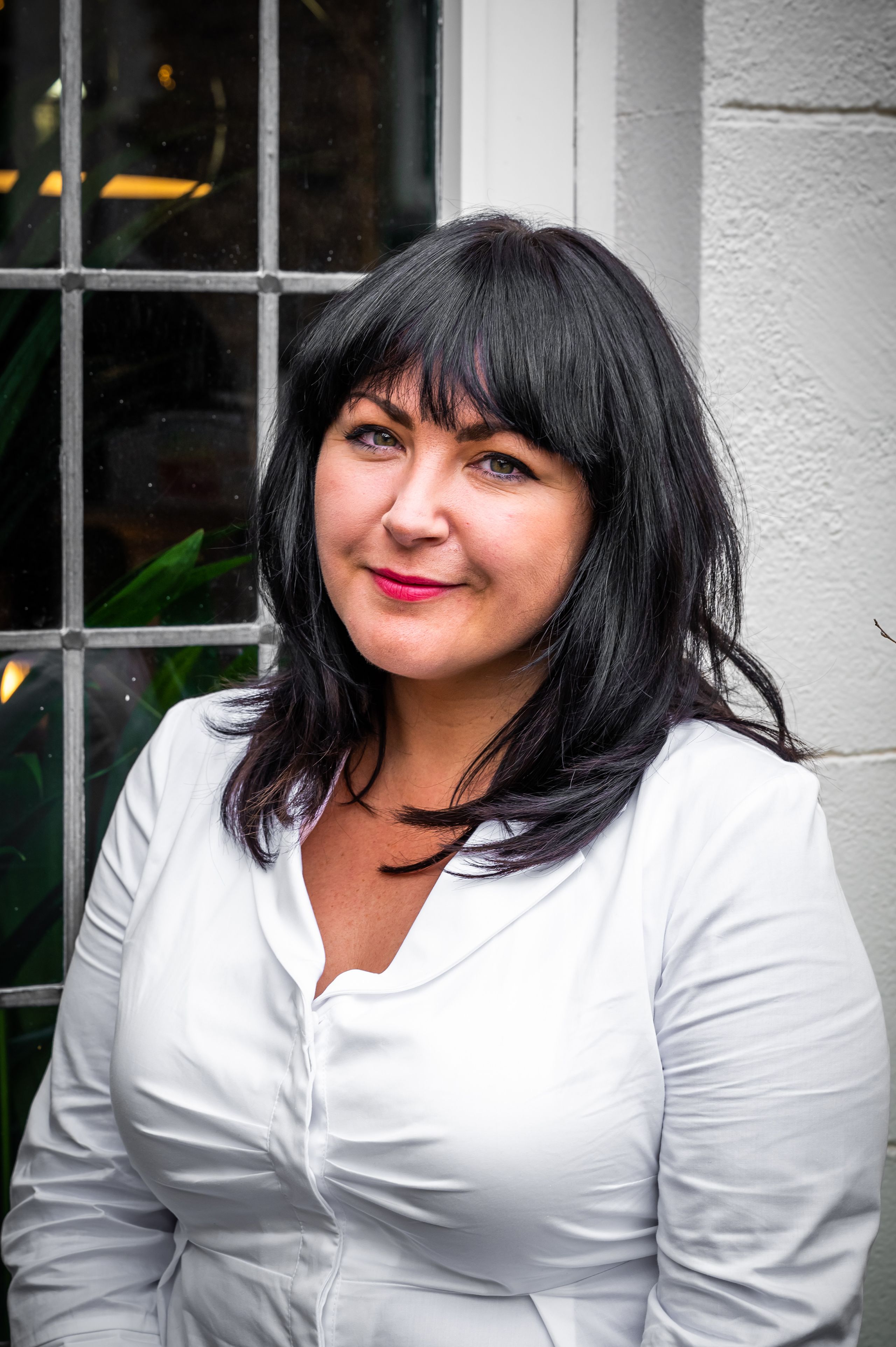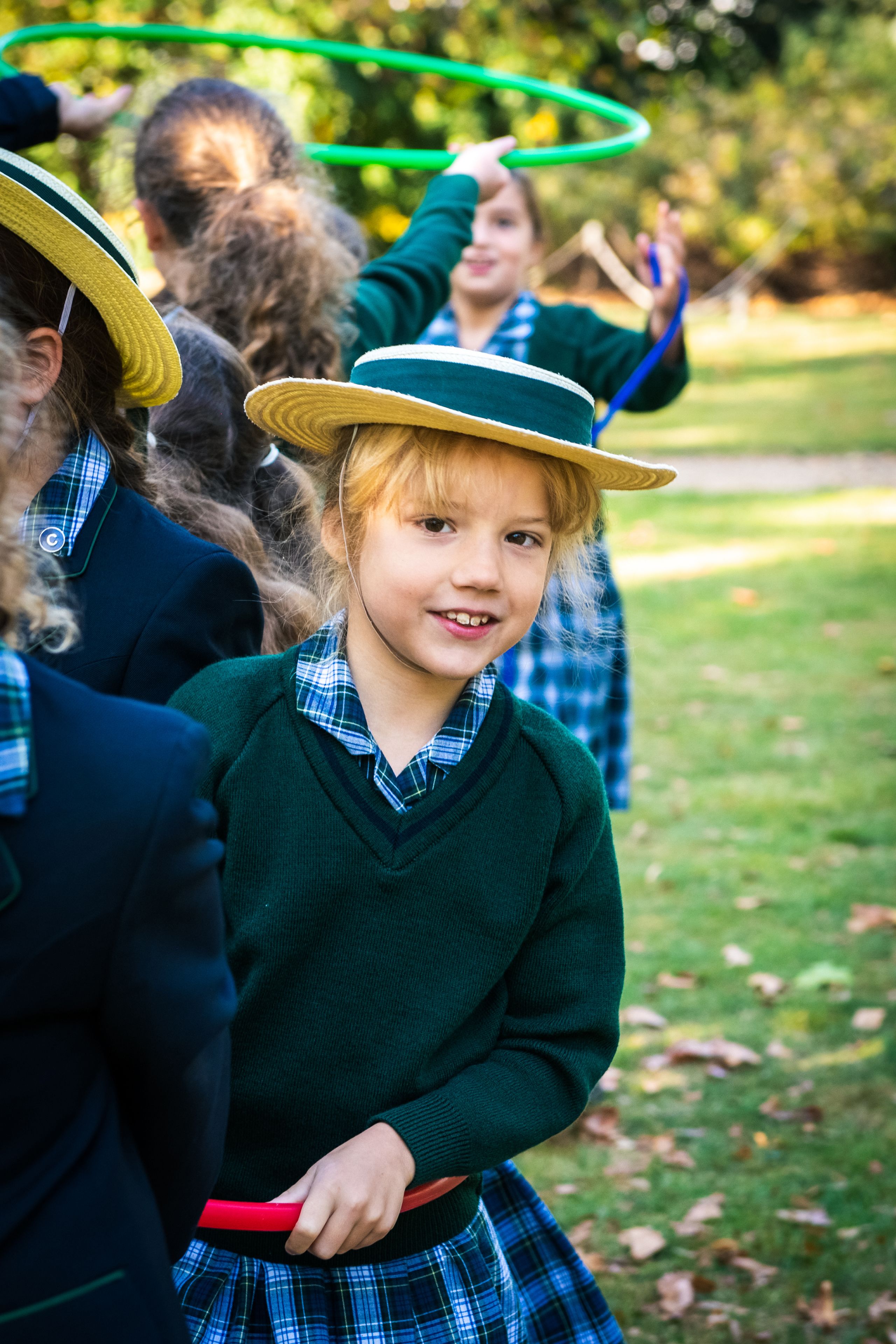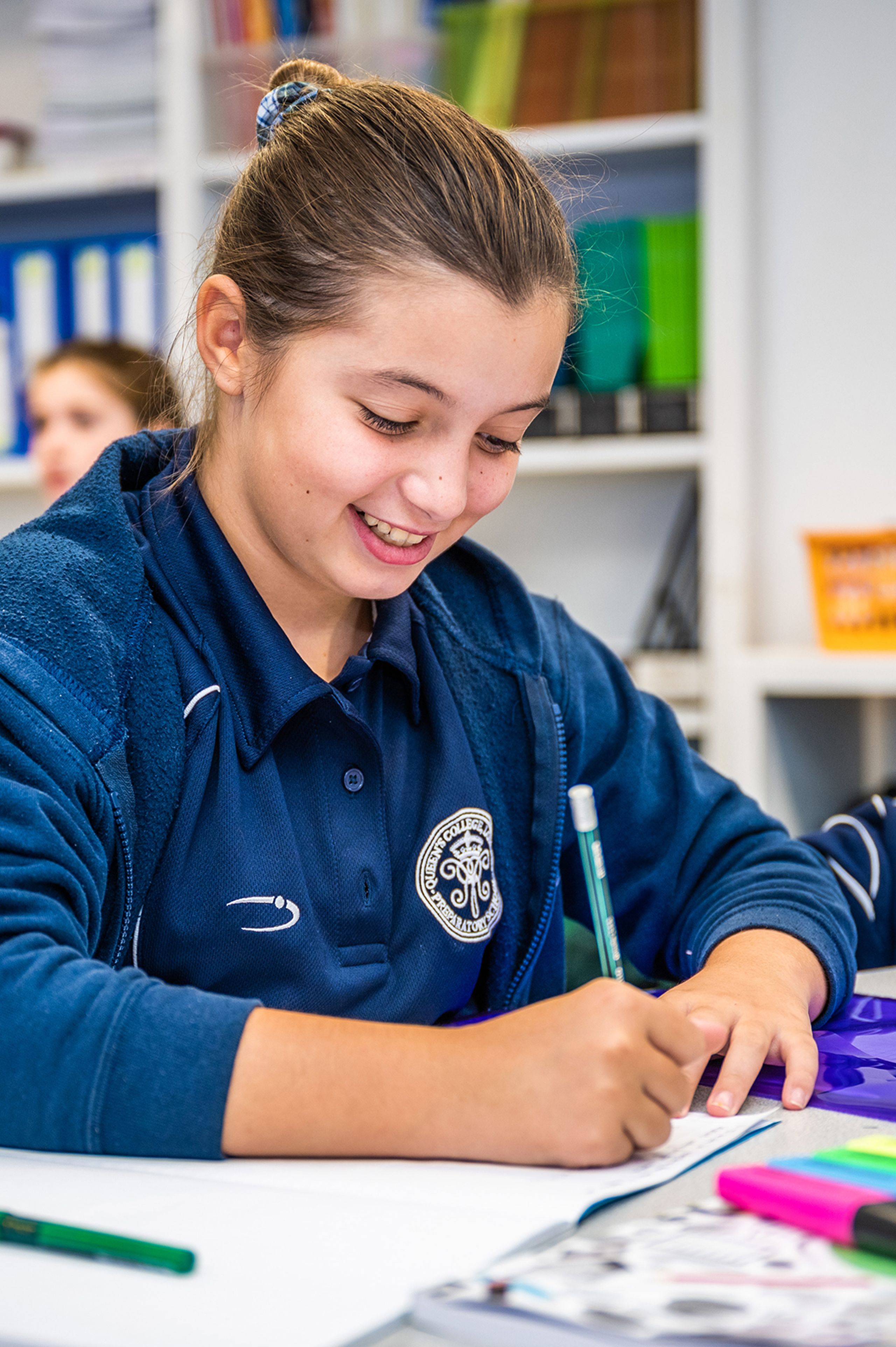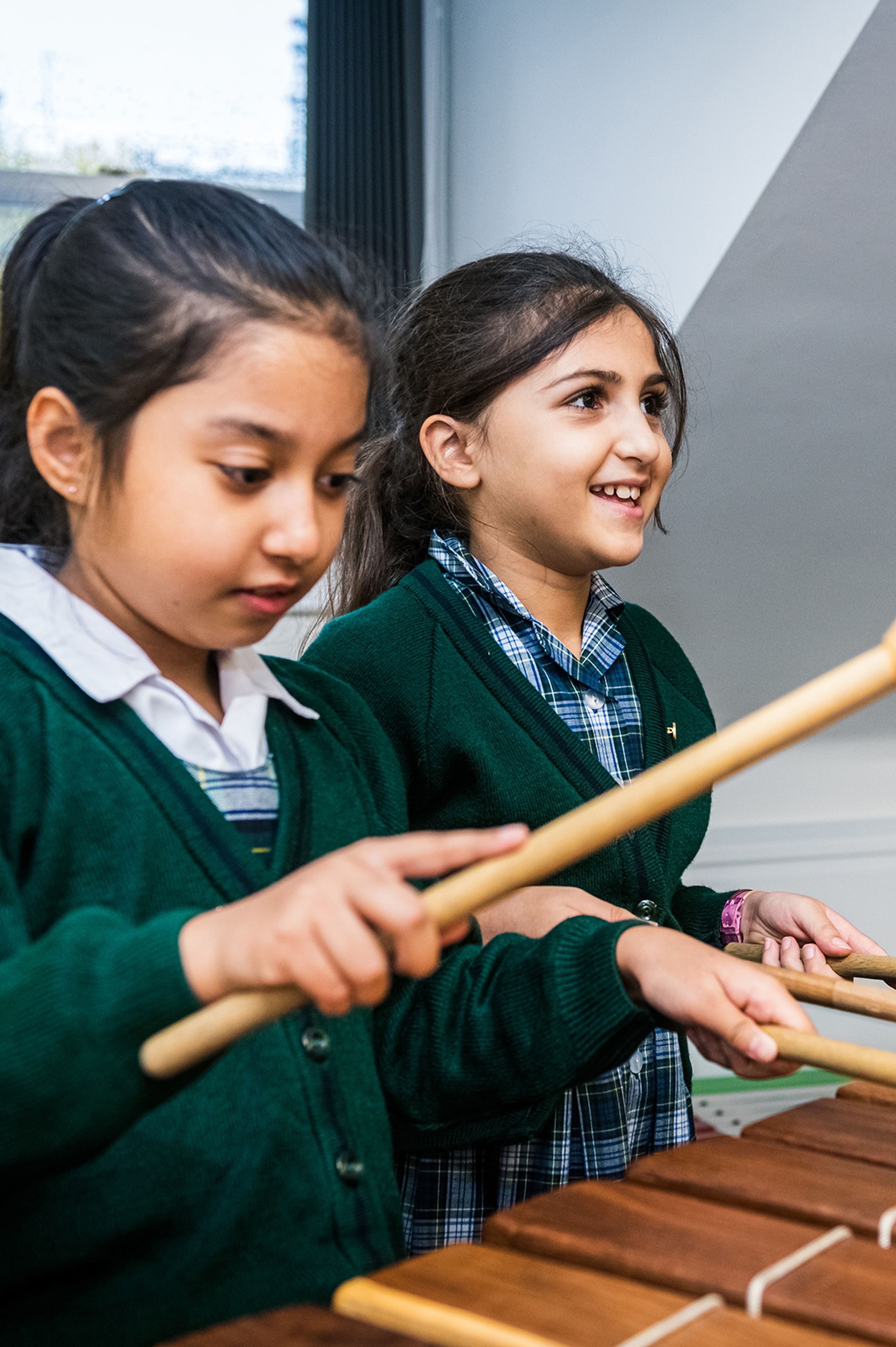 Can you tell me about your upbringing? Do you think it's influenced your career and how you've ended up where you have today?
I grew up on the Isle of Mull, my maternal grandfather's childhood home. He was born in the 1920s into a Gaelic community, only reluctantly learning to speak English when he went to school. I went to school on Mull, both in the local primary and briefly at secondary school. My parents have since returned to Mull in their retirement, so I spend a lot of time up there still. I have certainly inherited my grandfather's love of the outdoors and have incorporated that into the educational ethos here at Queen's College Preparatory School(QCPS) - when staying with Grandpa, if it wasn't a torrential downpour, us children were expected to be outside, amusing ourselves - being creative, inventive and explorative. Being in the heart of central London we are lucky at QCPS to have access to a large, private garden on Portland Place for the girls' play-times – but one of the first things I did when I joined as Headmistress was to create a proper Outdoor Education programme for all pupils. I'm sure that my emphasis on the importance of learning outdoors comes from growing up on Mull!
What inspired you to become a teacher? What subject do/did you teach?
It wasn't until a few years after I left university that I decided to become a teacher. I studied History of Art at university, which led me to become a lecturer on cruise ships for a few years in my early twenties. In 2009, I returned to my parents' home on the Isle of Mull while I took stock of what I wanted to do with my life. While staying there I undertook some temporary learning support work at my old primary school. I mainly worked one-to-one with a pupil who needed a bit of extra support and from there I was hooked - my career in primary school teaching had begun! After eight years at City of London Girls' Prep, most recently as Deputy Head, it was time to run my own ship and so it felt like perfect timing when I saw the Headmistress job at QCPS advertised in 2019. Currently, I teach metacognition (helping children how to think/use their brains most effectively) and History of Art, but I also run a different after school club each term so I get to know girls in the lower part of the school. This term, I'm running story time club with the Pre-Prep girls!
What do you love most about teaching and working with children?
Teaching really is the most rewarding profession. There are so many wonderful moments! Highlights range from seeing that 'light bulb' moment when a child suddenly grasps a complicated mathematical concept, to watching our Reception classes performing in their annual nativity play. In the long term, however, nothing beats meeting our old girls who come back to visit QCPS – they're so grown up, all attending the best secondary schools and universities in the country – and it's wonderful to see the confident, mature young women they've become. I love seeing that we've helped engender a lifelong love of learning and intellectual curiosity, which are standing our former pupils in such good stead in later life.
We also provide the attractive option of an automatic place at our award-winning senior school, Queen's College, London
What makes the school stand out from all the rest in London?

Like most central London schools, we have very high academic standards. However, at QCPS our girls are also allowed to be children and to grow up in their own time. We combine truly remarkable individualised pastoral care with lots of fun, excitement, stimulation and plenty of encouragement. I believe our USP is that we offer the 'best of both worlds' when it comes to our girls' options for secondary school. On one hand we are a 'Prep' school in the truest sense of the word, in that we offer outstanding preparation for successful 11+ entry to a wide range of leading day and boarding schools across the UK. We also, however, provide the attractive option of an automatic place at our award-winning senior school, Queen's College, London – which is just around the corner on Harley Street – for those girls and parents (about half of the Year 6 pupils each year) who decide to stay local and avoid the stress of the 11+ process.
How important are extra-curricular activities to a child's education?
I would say that involvement in a wide range of extra-curricular activities is absolutely essential for our pupils to both discover and develop their strengths and talents. I believe our Music, Performing Arts and award-winning Sport and PE provision are second to none in central London! But we also offer nearly 40 clubs, both before and after school, which allows children to explore a host of new areas from Fencing, Karate, Chess and Robotics to Debating, Yoga and Engineering. You never know what activity will spark that lifelong hobby or even a future career! (The clubs before and after school are also a huge benefit for working parents, of course, as they mean your daughter can be at QCPS from 7.30am until 6pm if you like!) I'm also very excited about our new partnership with the Royal Marines – where we are taking our older pupils to the Royal Marines Reserves' Barracks in Wandsworth to develop their team building and survival skills. While we are proud of our academic achievements (with 14 academic scholarships awarded last year alone), QCPS is about much more than passing exams – we want to prepare our girls for fulfilling and successful lives in the real world.
What are you most excited about for Queen's College Preparatory School over the next 12 months?
Having already made a lot of changes to the curriculum in my first few years, most of the excitement for the next year is coming from more structural changes. We're updating our dining room to be a more modern, functional space, complete with an indoor science garden. We will also be turning a section of the lower ground floor into a learning innovation centre; this will be a space kitted out with new technologies for learning, as well as providing a purpose-built work space for staff. We have also just begun conducing an in-depth research project, alongside our partners at the Institute of Education (part of UCL) into classroom best practice.
What do you think Queen's College Preparatory School can offer the children of diplomats or children from an international upbringing?

One of the things that makes QCPS such a wonderful community is its cosmopolitan and diverse pupil body, which very much mirrors the diversity of central London. While the majority of our pupils are British, we have over 20 different nationalities represented within the school community with around 40 per cent of our pupils speaking another language at home. Given our location on Portland Place, around the corner from several embassies, we already have several children from diplomatic families at QCPS. Because of this we quite often have a handful of places which open up, as families are posted elsewhere, outside of the usual 4+ and 7+ entry points. So, it's always worth getting in touch with our Registrar and seeing if we have any occasional places.

What provisions can Queen's College Preparatory School offer children with Special Educational Needs?

The Learning Enhancement department plays a vital and integral role at QCPS; we pride ourselves in the knowledge that we get to know the girls that we teach as individuals. We provide caring and expert support so that any pupil, irrespective of their individual needs, can reach their full potential, be challenged and extended where needed and improve their self-esteem, preparing them for life beyond QCPS. We recognise that all our girls put in great effort to overcome their difficulties or weaknesses; they need encouragement and support both at school and at home to do this. We are proud of the progress made by our girls, and we take great pleasure in celebrating their strengths and achievements.

I understand you recently welcomed a Ukrainian refugee to the Prep school on a full bursary. Can you explain the process? How is the student doing?

It was actually a family at our senior school, Queen's College, London, who had signed up to host Ukrainian refugees in their home that brought our new pupil to us, as the local authority wasn't able to offer her a state school place. Thanks to our Bursary Appeal (see below) we were able to step in and offer a 100 per cent funded place at QCPS, which we are confident will make an enormous difference to her as she begins her new life in London. She is living with her mother (an English teacher from Kyiv) in central London, while her father is still sadly in Ukraine fighting for his country. I have been really delighted to see our oldest pupils welcome her so warmly to QCPS. It's just been a few weeks so far, but she seems to be settling in really well.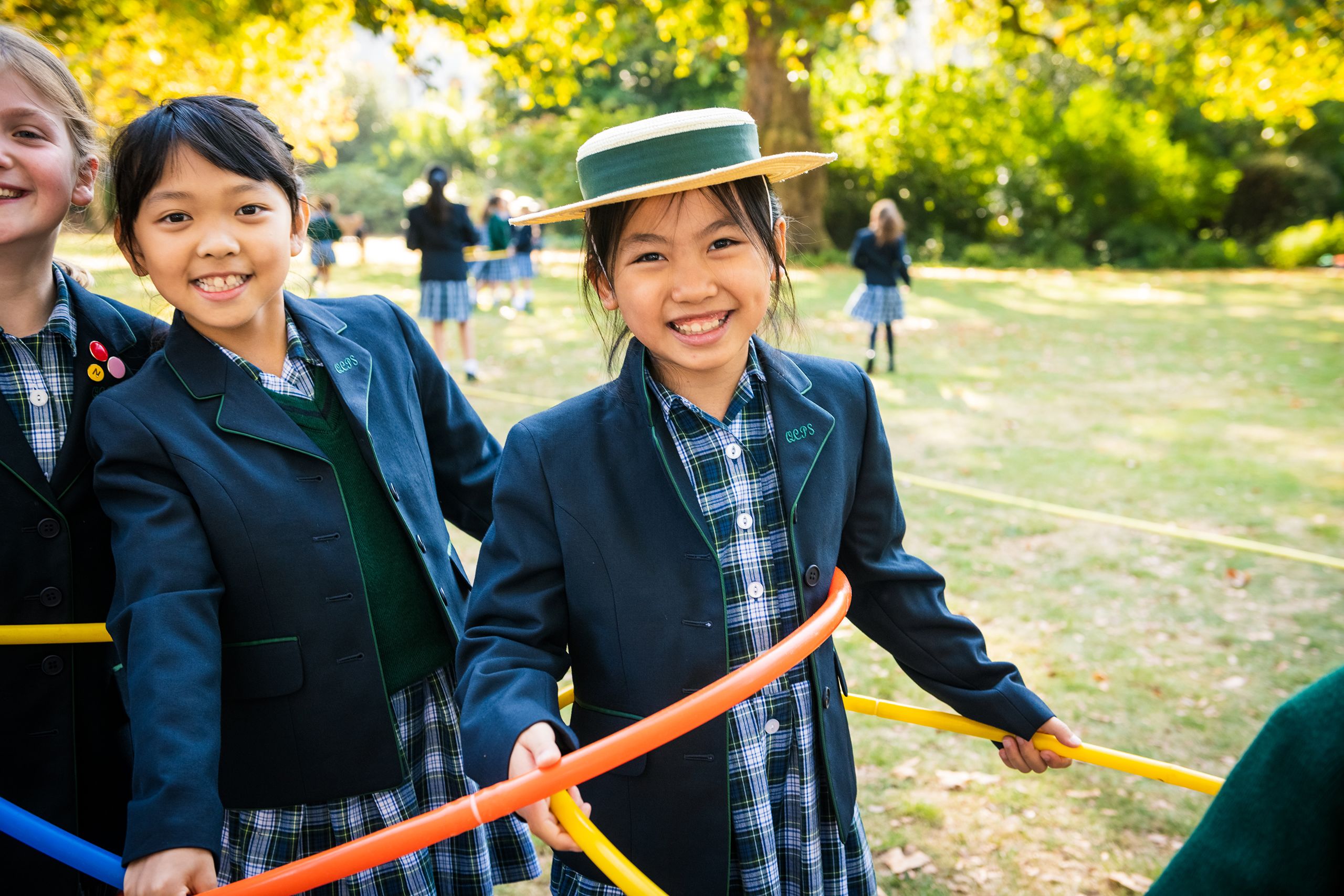 Can you tell the readers about the 'Loop the Loop' Wing Walk and raising funds for the bursary appeal?

When Mr Tillett first told me about the Bursary Appeal, which is how we widen access to a Queen's education to children from disadvantaged backgrounds, it immediately chimed with my values. I was also very aware that the primary school years are particularly formative, so a full bursary to QCPS has a truly transformational impact on a child's life. At that weak moment, I agreed to undertake a wing walk (strapped to the roof of a flying plane!) to raise money for the appeal. While my nerves really got to me beforehand, due to my crippling fear of heights, I found the experience to be completely exhilarating! I now tell all my pupils that it shows the importance of facing your fears and going beyond your comfort zone. I had promised that if we hit our £50,000 target then I would go back to do a loop-the-loop. Our generous community managed to take us all the way to the £55,000 mark and I kept my promise!

Where are your favourite places to visit in London?

Having lived and worked mostly in central London for the past 10 years, a lot of my favourite spots are close by. One of my favourite hidden gems is Postman's Park, a small public garden nestled behind St Paul's Cathedral. It's also right next to the Museum of London, which is a personal favourite. In terms of shops, Annie's Ibizia on Carnaby Street is my go-to for the most glamorous party outfits! While I love exploring new restaurants, two firm favourites are The Bull & Last in Highgate (for the best Sunday roasts) and Scott's of Mayfair, which serves easily the best seafood I've had this side of Mull!