CREDENTIALS INTERVIEW:
HE Pedro Serrano, the European Union Ambassador to the United Kingdom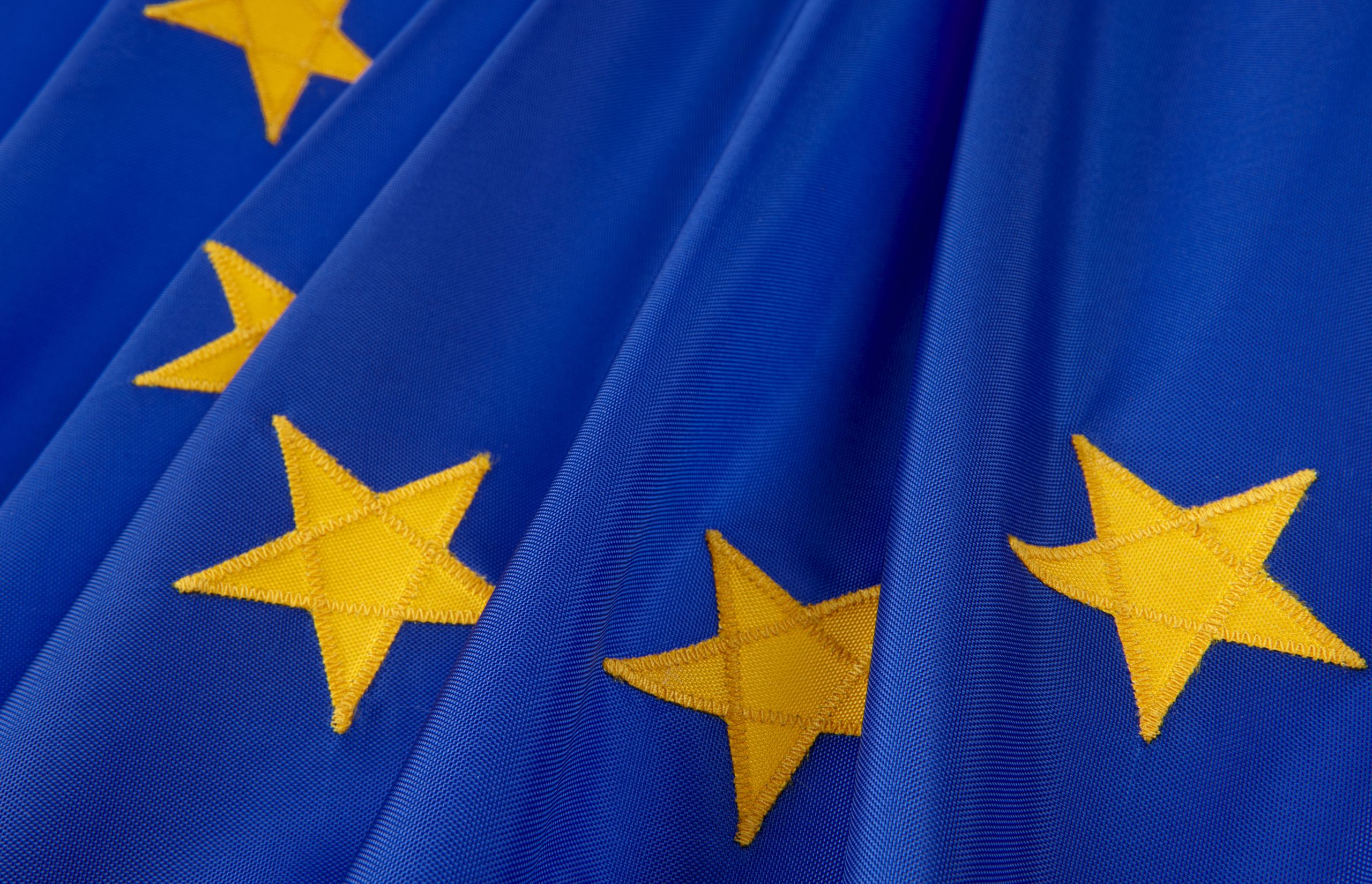 For over 20 years, EU Ambassador HE Pedro Serrano has contributed to the EU's development as a foreign policy and security and defence actor in many different capacities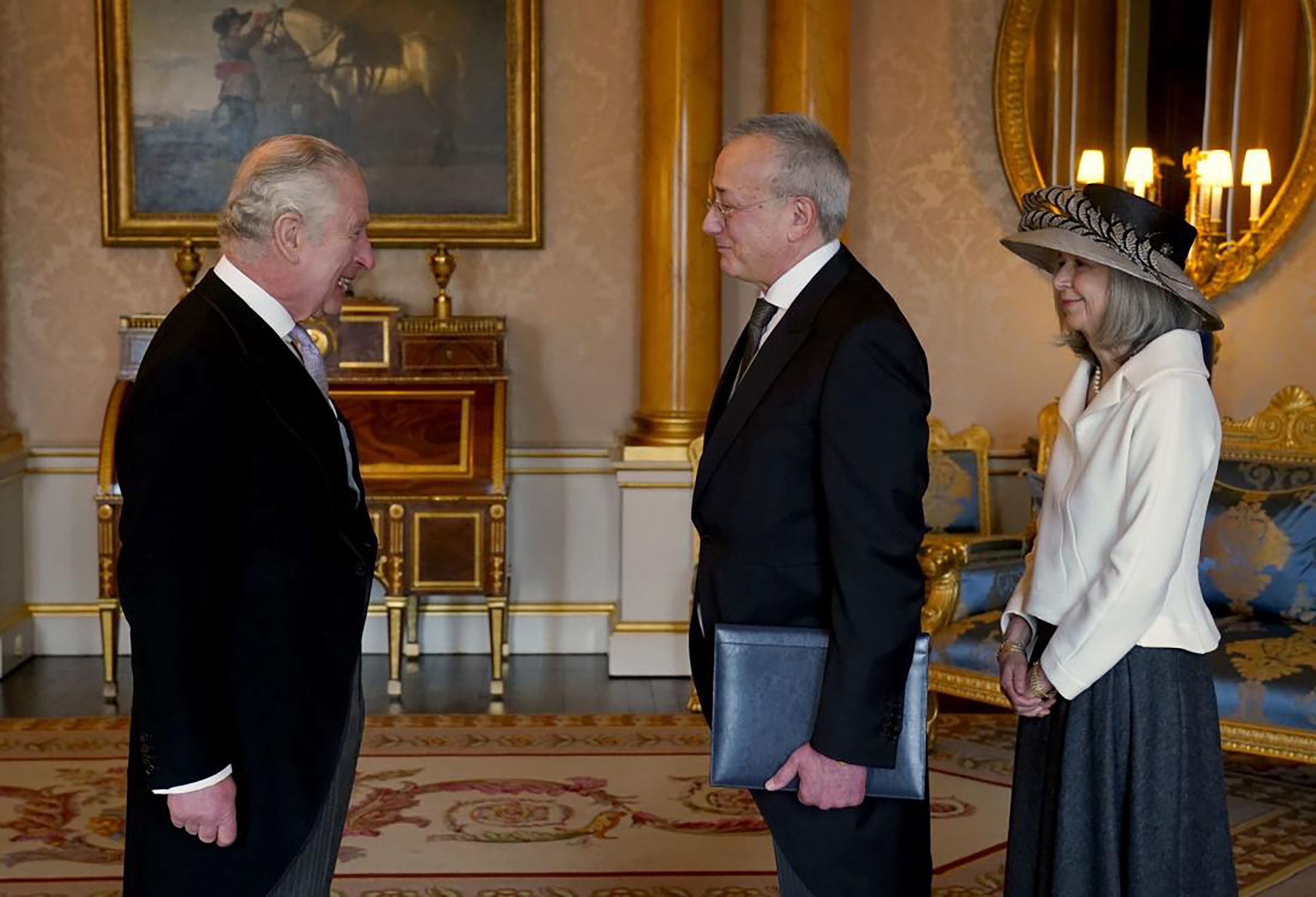 Presentation of the Ambassador's 'Letters of Credence' at Buckingham Palace on 21 February, 2023
Presentation of the Ambassador's 'Letters of Credence' at Buckingham Palace on 21 February, 2023
1. When did you arrive in London?
I arrived in London in November last year. The first weeks of my diplomatic mission in London coincided with the beginning of a new cycle of the EU-UK bilateral relationship. Numerous signs on both sides indicated the willingness of the EU and the UK to advance their relationship on many fronts and to overcome disagreements on the implementation of the Northern Ireland Protocol, which led ultimately to the finalisation of the Windsor Framework.
There is a clear realisation on both sides that we need to work together to defend common values and interests in what has become an increasingly conflictual and polarising global environment. We have a solid basis, the TCA and the Withdrawal Agreement, on which to rebuild a strong relationship and this is what we are doing, strengthening mutual trust and developing our cooperation in multiple fronts.
2. Is there anything particularly interesting or surprising you have observed about your time in the capital so far?
I had the privilege of being here during HM King Charles III and Queen Camilla's coronation. This was a "once in a lifetime" event. It showcased, among many other things, the very special acknowledgement of the United Kingdom as a singular international player, oriented towards the future, while building on its past.
3. Can you tell me about your family and upbringing? How do you think it influenced your choice of career in diplomacy?
My father was a diplomat and I grew up travelling across the world, experiencing the joys and challenges of diplomatic life. It was a great school that "taught me the trade." I believe that my multi-lingual and pluricultural upbringing made me particularly sensitive to and respectful of the richness that a diverse world brings. I also understood early on the existence of deep common interests of mankind that underpins that diversity. Finally, it made me understand the importance of respect for others and the need to compromise, while preserving and defending as needed key interests and values.
4. What were the major issues that you dealt with as the EU's first Ambassador to the United Nations?
In addition to assuming EU coordination and representation responsibilities from the 1st January 2010, I had to "build" the EU Delegation. This meant bringing together two previously separate EU offices at the UN (Commission and Council Secretariat), increasing the diplomatic staff substantially, developing new working methods and even a "new culture" of work reflecting the new tasks and responsibilities. I worked very closely together with the ambassadors of all EU Member States to ensure we developed a common understanding of what the role of the EUDEL at the UN should be and to obtain their support in achieving our common goals.
But the biggest challenge was to obtain a new observer status for the EU at the UN that would allow its new EU institutional representatives, notably the President of the European Council, the President of the Commission, the High Representative for Common and Security Policy and the EUDEL itself, to carry out their responsibilities effectively. This required the adoption of a specific resolution by the General Assembly. I organised a comprehensive campaign, supported by a nascent External Action Service, explaining goals and rationale behind this initiative. Success came on 3rd May 2011, with the adoption by 181 votes in favour and two abstentions, and a huge round of applause, of UNGA resolution 65/276. I want to pay tribute here to all the great colleagues that supported me in this endeavour and notably all the EU Member States' Permanent Representatives at the UN at the time, as well as their teams. I also want to pay tribute to then EU High Representative/Vice-President Catherine Ashton who gave me her full trust and support.
Separation, Brexit, has no doubt been a painful process for all, because of its very nature. And the new framework for EU-UK relations is not as broad as the previous one. But today we all understand that, in a very challenging international context, the EU and the UK stand side by side, defending the same security interests and the same democratic values.
5. What are your main plans and priorities for your role as Ambassador in the UK?
The EU and the UK have a relationship that is anchored in deep historical links and even deeper common values and interests. The EU provided a remarkable framework for the development and growth of the relationship of the UK with fellow Member States during the UK's membership of the EU. And the UK contributed in a remarkable way to the development of the EU itself during that period. Following Brexit, the relations between the UK and the EU are now governed by a new framework, notably the Withdrawal Agreement and the Trade and Cooperation Agreement. The challenge is to make the best possible use of this framework to maintain the strong and close relationship that our respective communities on both sides of the Channel are asking us to keep.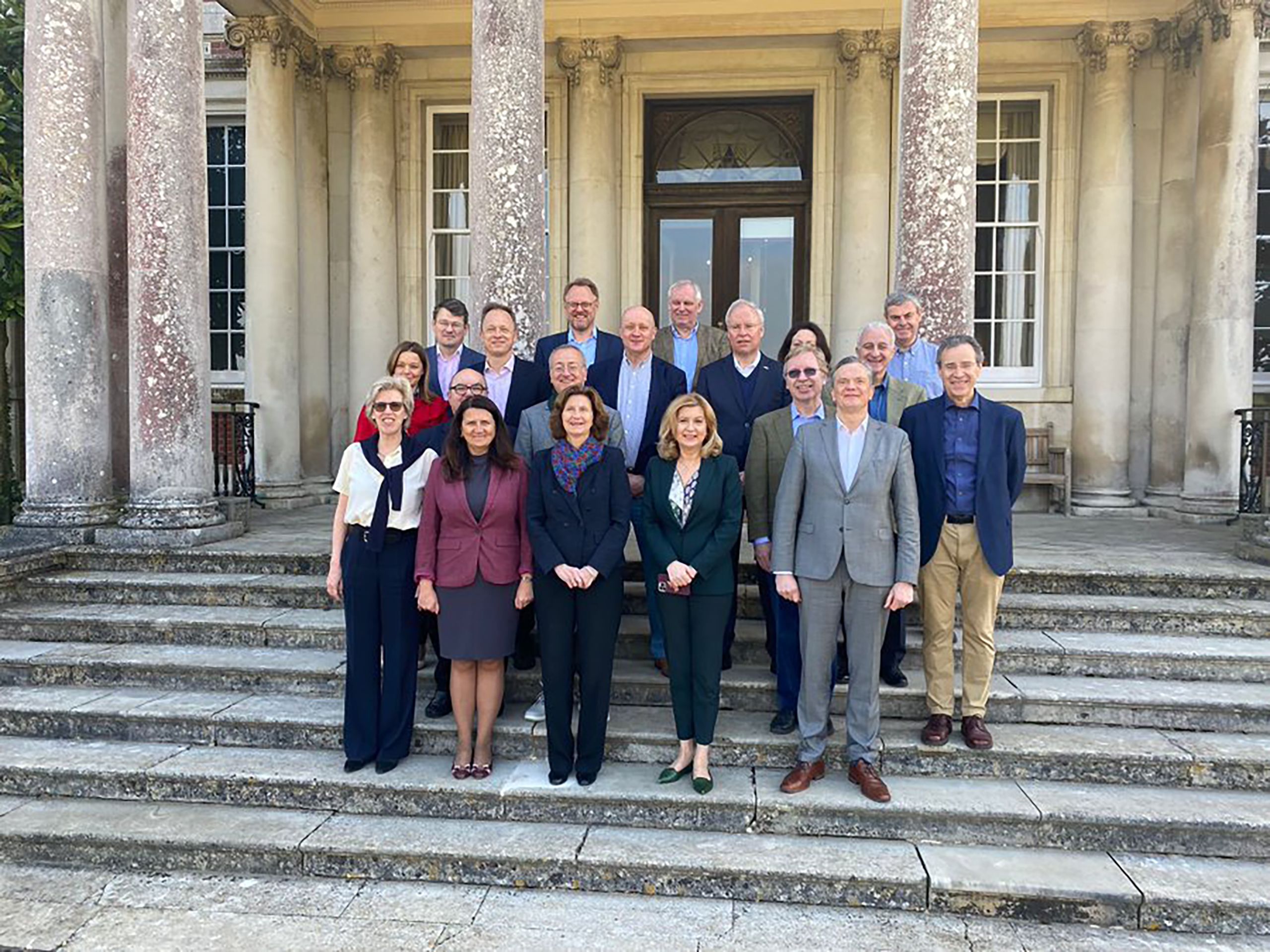 Separation, Brexit, has no doubt been a painful process for all, because of its very nature. And the new framework for EU-UK relations is not as broad as the previous one. But today we all understand that, in a very challenging international context, the EU and the UK stand side by side, defending the same security interests and the same democratic values. Furthermore, our societies are closely interlinked and wish to remain so. It is to their mutual benefit.
My job is therefore to help make the best possible use of this new framework to develop the strongest and warmest relations between the EU and the UK. Most of this depends on how the UK and the EU respective leaders and administrations will decide to implement it. The role of an ambassador is relatively modest. But I endeavour to assist in facilitating understanding and identifying opportunities. This is about improving mutual comprehension of constraints and expectations, of the specific circumstances that may render some decisions more difficult and others more urgent. It is also about helping build trust and developing personal relations and contacts. Much of this is of course done directly by leaders themselves. And there is no doubt that the excellent relationship between PM Sunak and President von der Leyen and that between VP Šefčovič and Foreign Secretary Cleverly have marked the launch of a new post- Brexit phase in the relationship. But this requires preparations and follow up, and the EU Delegation contributes actively to these tasks.
Furthermore, beyond central government it is equally important to ensure engagement with devolved administrations and local government. I have already visited Scotland, Wales and Northern Ireland, as well as a number of key British cities and will continue these visits and contacts. The UK is a rich and diverse country, and I am not only accredited to London.
Beyond purely institutional relations, my job as an ambassador is also to engage with and listen to civil society in all shapes and forms. With the business and financial community, no doubt, with scientists and researchers, but equally with students and ordinary citizens, and more generally all opinion shapers. This wide engagement is key to understanding what each society expects from the other. It helps guide engagement at official levels. It also offers possibilities to explain what the EU is trying to achieve and the opportunities it offers.
Support to EU residents in the UK is another key task. More than five million EU citizens have been granted settled status in the UK so far. It is the largest community of EU citizens in any third country. They bring a wealth of knowledge and capacity to the UK and their wellbeing is a key interest and concern for the EU delegation. I want here to pay tribute to the UK administration for the extraordinary efforts they have deployed in processing requests and providing a solid status for EU residents. I also want to pay tribute to UK political leaders for acknowledging the contributions of resident EU citizens to UK society.
Finally, I would like to signal my broader engagement with the diplomatic community accredited to the UK. This is probably one of the largest diplomatic communities worldwide, testimony to the UK's broad international outreach. Exchanges with diplomatic colleagues help all of us build a sense of belonging to a global community with common interests. I also engage more intensely with representatives of countries that have special relations with the EU and particularly EU candidate countries.
In all these endeavours, I coordinate and work closely with the ambassadors of all EU Member States. It is a true privilege to count on such a distinguished group of colleagues.
All in all, I have to underline the friendliness of all the engagements I am having at all levels since I arrived in the UK. I have felt welcomed from day one. And I am deeply impressed by the professionalism and high quality of the many interlocutors I encounter.
6. How do you believe your experiences as Chief of Staff to the European Union's High Representative for foreign affairs and security policy and EC Vice President can assist you in your role today?
One matures and develops along one's career and all jobs add important and useful experience. I have had the privilege to work for the EU for 20 years now. I have contributed to its development as a foreign policy and security and defence actor in many ways and in different capacities. I believe this helps me understand what the EU is, the challenges it faces and the opportunities that it offers.
My very last job as Chief of Staff to Josep Borrell was particularly significant. It provided me with an even more holistic perspective of the international challenges the EU is facing and of its interests and goals. Indeed, preparing the weekly College meetings with fellow heads of cabinets of other commissioners helped me understand better the relevance of the external dimension of EU policies, while trying to assist other colleagues to pitch their initiatives more effectively within the evolving international context and working to ensure overall coherence of the EU's external action. These weekly meetings, called "hebdo" in EU argot, and all associated contacts, have enriched my understanding of the EU immensely. It is a true privilege to have taken part in such deliberations. In addition, as Chief of Staff of Josep Borrell, I developed high level contacts with all sections of the EU institutional framework and personally got to know the EU leadership, as well as many ministers and high officials from Member States.
I believe all of this has equipped me better to serve as EU Ambassador to the UK. I bring a deeper understanding of the EU, its interests, goals and international outlook. I also bring contacts that help me reach the right interlocutors in Brussels.
The war waged by Russia against Ukraine has changed Europe's strategic landscape. Support to Ukraine in all fields has become priority number one for the EU. It is also a key UK priority.
7. You have said that it is in the field of defence that you see the greatest potential for closer cooperation between the EU and the UK. Can you expand?
I see potential for greater cooperation between the UK and the EU in many areas. Defence and security is undoubtedly one of them. This is not by chance. Unfortunately, external circumstances force this upon us. The world has become more conflicted and polarised. The war waged by Russia against Ukraine has changed Europe's strategic landscape. Support to Ukraine in all fields has become priority number one for the EU. It is also a key UK priority.
The UK has important defence capabilities within Europe. It also contributed significantly to the birth of the EU security and defence policy (CSDP) following the St Malo agreement with France in 1998. I have worked during many years with British diplomats in developing further the CSDP, creating instruments and structures, and the British military have contributed to important EU military operations such as ATALANTA, which defeated piracy in the Horn of Africa, or providing an over the horizon force for operation ALTHEA in Bosnia and Herzegovina.
It is therefore only natural that this cooperation continues when Europe is living such challenging times from a defence and security perspective. The EU has taken big strides in recent years in the field of defence. Beyond its crisis management capacity, it has created key instruments for cooperation among Member States in developing and even now procuring defence capabilities. It has established instruments that allow it to provide equipment, including lethal equipment to international partners in need, as is the case in Ukraine, but also in some other European and African partners. And all EU instruments have doors through which EU friends and partners can enter and participate in its initiatives. Furthermore, this has been done in full transparency with NATO and in fact in a way that supports and complements NATO, as for example through the PESCO initiative on military mobility in Europe.
I believe this is well understood and appreciated by British counterparts and I have no doubt that our talks on these matters will advance in the coming months.
8. Has the Windsor Framework drawn a line under the disagreements over Northern Ireland Protocol?
The Protocol on Ireland and Northern Ireland is a key instrument devised jointly by EU and UK negotiators to ensure that type of Brexit chosen by the UK would protect the Good Friday/Belfast Agreement. It is a complex instrument that is designed to to address the unique circumstances on the island of Ireland, to maintain the necessary conditions for continued North-South cooperation, to avoid a hard border and to protect the 1998 Agreement in all its dimensions. In order to do so, it gives Northern Ireland access to the EU Single Market while also maintaining its place fully within the UK internal market. Northern Ireland's unique access to the EU Single Market needs nevertheless to be accompanied by protective measures to avoid that it becomes a point of illegal entry of goods into the EU. This squaring of the circle is fraught with challenges and the Windsor Framework responds to practical difficulties that had been identified in the implementation of the Protocol.
As such, the Windsor Framework is a true bona fide effort to ensure that this political equation can work in practice. It says a lot about the commitment of both sides to find solutions in a spirit of true comradeship. Personal relations between PM Sunak and President von der Leyen, as well as between Foreign Secretary James Cleverly and Northern Ireland Secretary Chris Heaton-Harris and Vice-President Maroš Šefčovič, were fundamental in achieving this successful outcome.
The agreement is now being implemented by both sides in the same spirit of cooperation. Trust is in fact an essential part of the agreement and this trust will benefit all other aspects of the EU-UK relationship.
9. What do you think is currently the EU's greatest diplomatic challenge?
There is little doubt that Russia's aggression against Ukraine is the greatest challenge faced not only by the EU, but by all European countries, and I dare say by the broader international community. It constitutes a major threat to international peace and security and a major violation by Russia of fundamental norms enshrined in the UN Charter. In addition to supporting Ukraine in all ways, financially, militarily and from a humanitarian perspective, the EU is carrying out a major diplomatic offensive to ensure first and foremost that Russia ceases its war of conquest and returns all occupied territories to Ukraine. Broader international engagement is of capital importance and recent conferences in Copenhagen and Jeddah, as well as efforts led by international partners, such as the African initiative, are key contributions in advancing towards peace. It is important to underline that true peace in Europe requires full restoration of Ukrainian sovereignty and territorial integrity. Wars of aggression cannot be accepted. When such aggressions are committed by a major military nuclear power, world peace is at stake.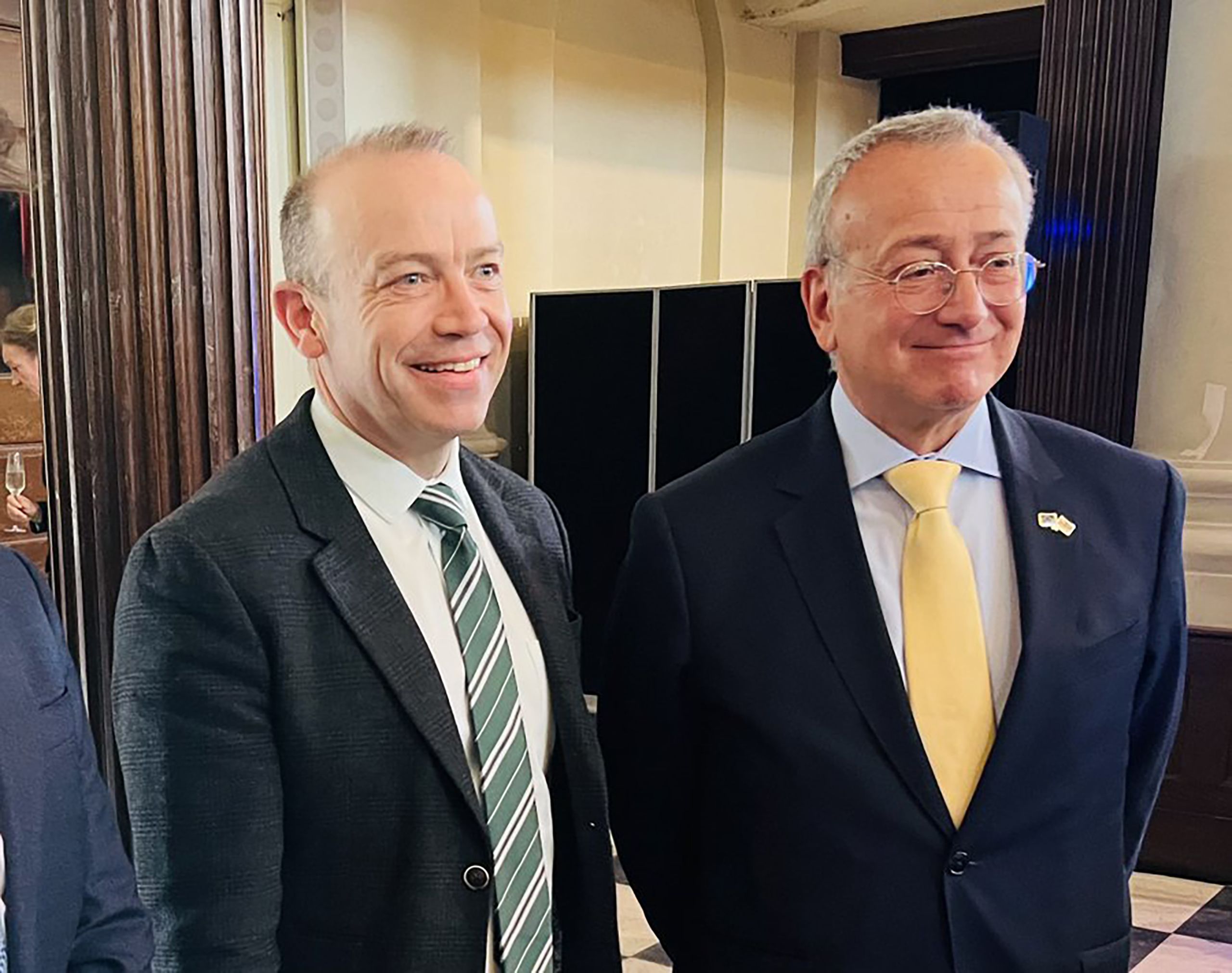 10. What do you think has been the most memorable day or event of your career to date? (Good and/or bad)
It is difficult to point to any single event or development in a career that expands over almost 40 years now. But I would say that my most momentous decision was joining the EU in 2003 as deputy head of cabinet of then EU High Representative Javier Solana. The EU is the most ambitious project for peace, prosperity and democracy in the world. But it cannot be taken for granted. It has been built by generations of enlightened politicians and officials. Each new development and area of growth has sought to respond to a new challenge thrown in by destiny. The process of EU development is a never-ending endeavour. This is why many of us refer to it as a project, always on the move. I think there is little doubt that without the EU, the world, and certainly Europe, would have been a much more dangerous place. An illustrious British diplomat, Robert Cooper, who served under Javier Solana and was my boss for a few years, often said that it is a true privilege to work for the EU. I subscribe fully to this assertion and strive to be worthy of it.
11. Are there any particular hobbies that you enjoy and why?
For my sins, I am an enthusiastic and very poor golfer. My enthusiasm is unfortunately matched by my lack of ability, but supported by persistence. There are moments when you think you understand the game, when you laugh at how ignorant you were just a few days back, when it's all become so simple and has finally come together. These moments are followed shortly by a "welcome back to reality" that throws you into unmitigated misery, when you think you will never be able to hit a driver without slicing into the rough, or worse, out of bounds (which, for non-golfers, is akin to some sort of death). But it is a school of life, and understanding it properly, helps build resilience. And like life itself, it does bring moments of explosive joy that have to be treasured for what they are, a brief instant.