As the capital begins to sparkle, there's nothing like a night out with friends and colleagues to get us in the mood for the festive season, says Venetia van Kuffeler
Our friends at The Churchill Bar & Terrace have created a delightful sustainable cocktail menu to shed light on issues including forest protection, renewable energy, air quality and wildlife conservation. Found inside the Hyatt Regency London – The Churchill, this stylish cocktail bar is inspired by Sir Winston Churchill and his wife Clementine, and offers award-winning cocktails and deliciously moreish snacks in a cosy but calm setting in Portman Square. Inside walls are adorned with original photographs and love letters between Churchill and his wife, and outside, guests can dine alfresco next to a life-size bronze of a young Churchill, with the option of purchasing from a selection of cigars.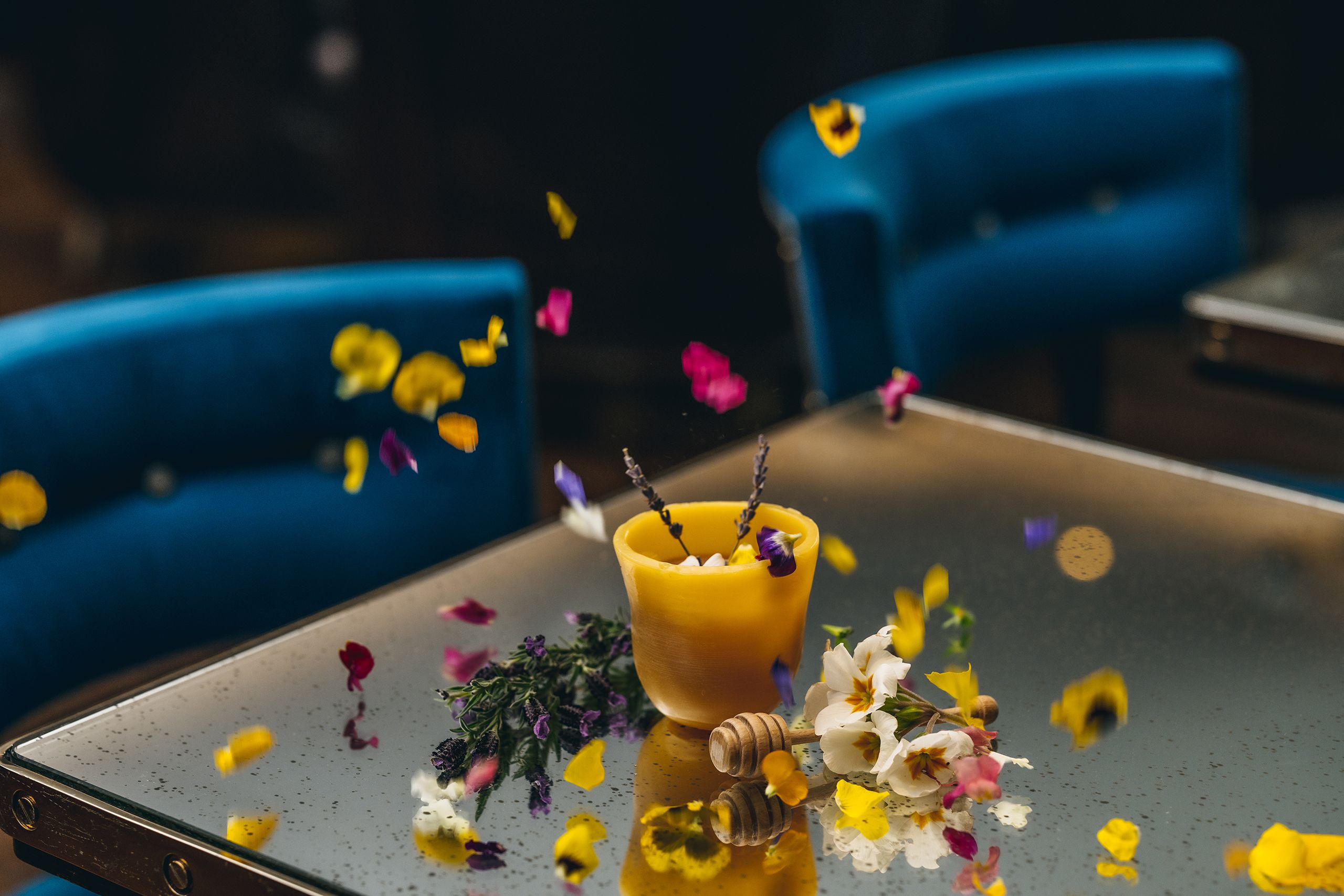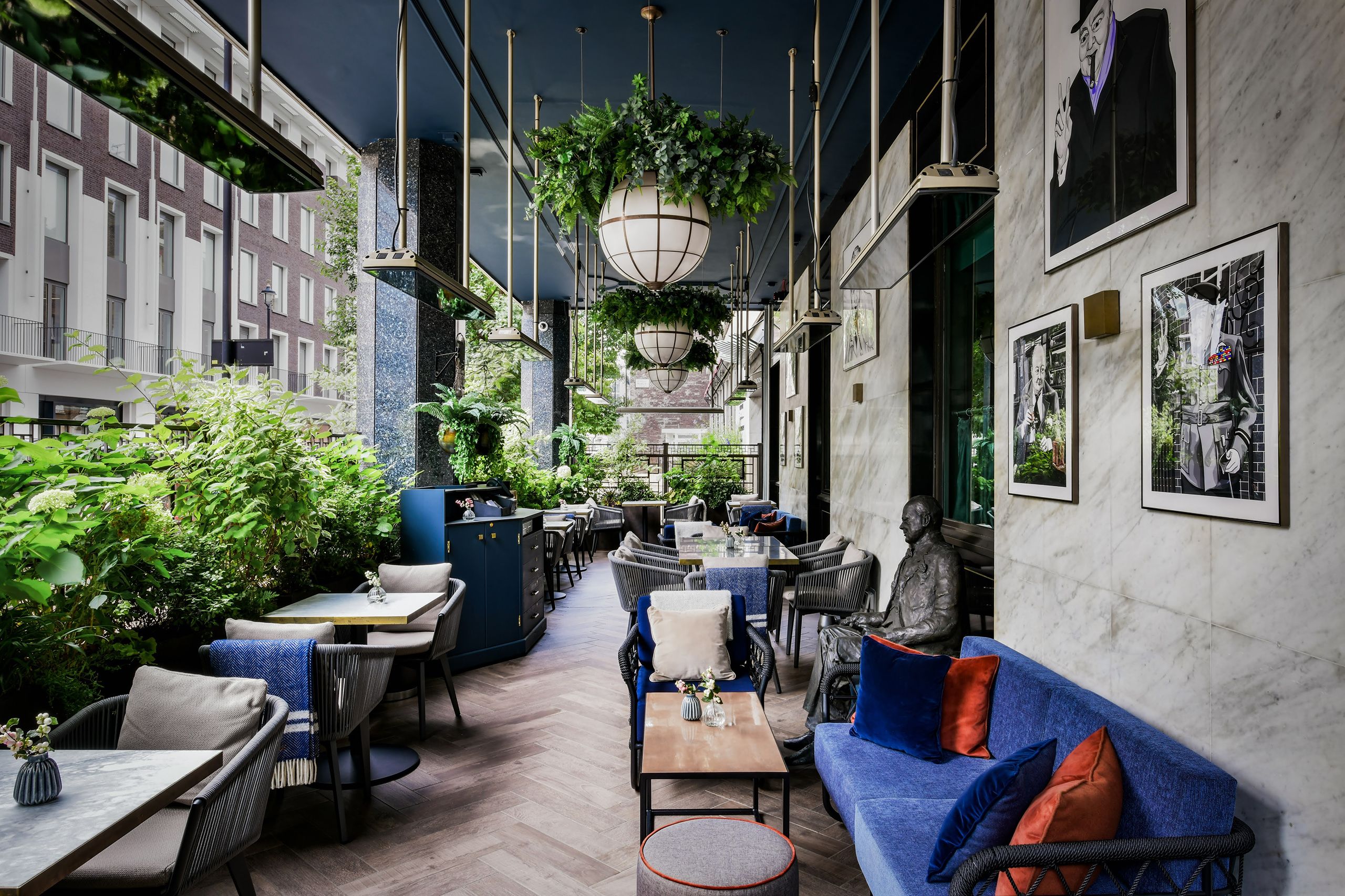 Every aspect of each of the twelve curated cocktails on the menu has been carefully considered, from the ingredients to the vessel. Using Vetiver liqueur and Seaweed Mancino Secco, The Swell raises awareness of the issue of ocean protection, and the Monarch represents a butterfly's metamorphosis, with Masons Gin from North Yorkshire infused with tea, alongside a cucumber cordial and an Acqua Bianca liqueur. Be Hive is served in a unique 100 per cent beeswax cup to celebrate bees and their integral part of the natural world. Up In The Air champions vodka as one of the lowest emission spirits, and Full Circle uses Lakes English Whisky and home-cured beetroot spotlights renewable energy, along with herbs from the bar's grow light garden powered by a solar panel. Some cocktails, such as the Wasteless Martini, and Agua de Vida repurpose items from the kitchen that may otherwise have gone to waste, with an oyster shell garnish, a carrot and banana peel kombucha and a fortified fennel sherbet. Enjoying cocktails at The Churchill Bar & Terrace is quite the theatrical showcase.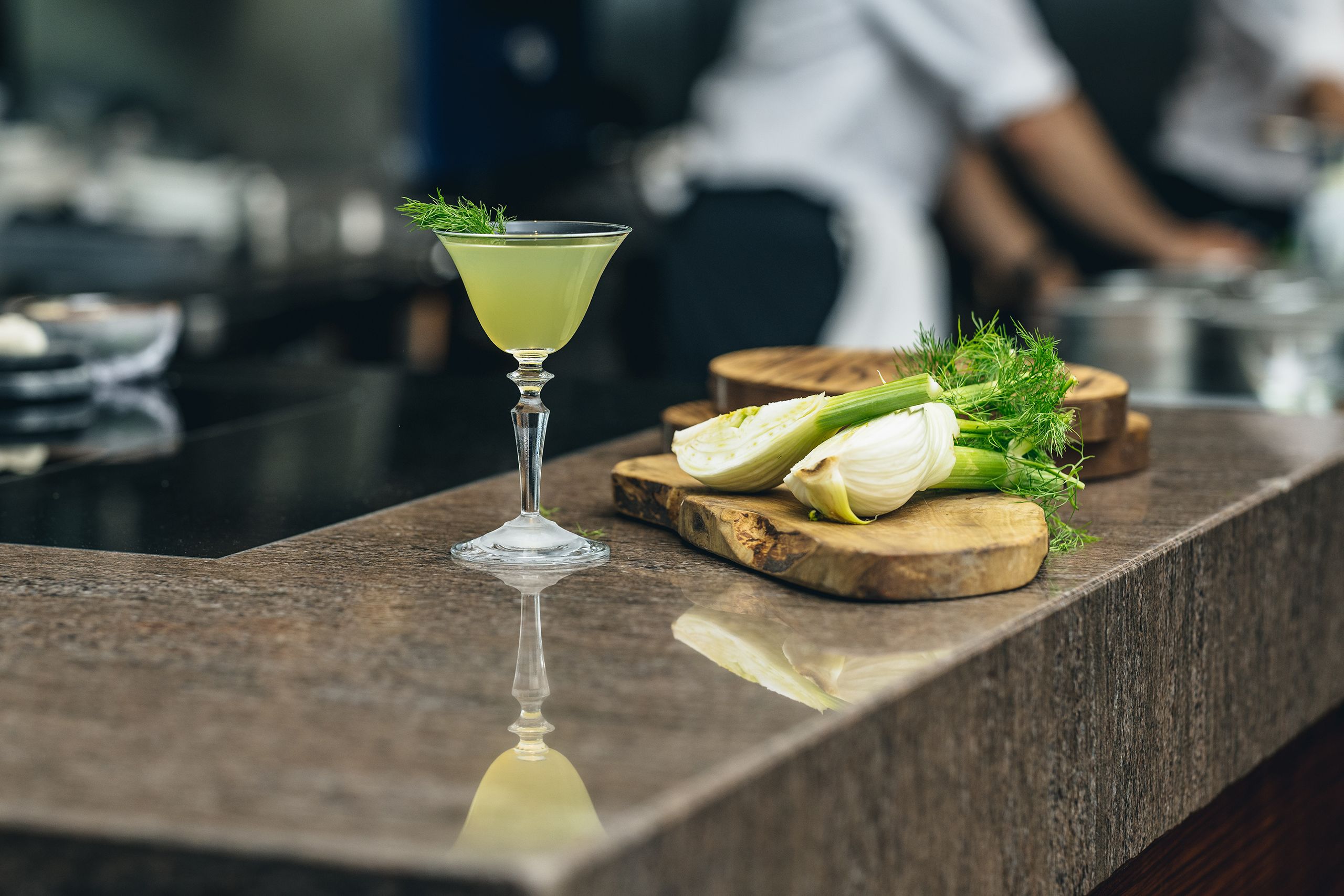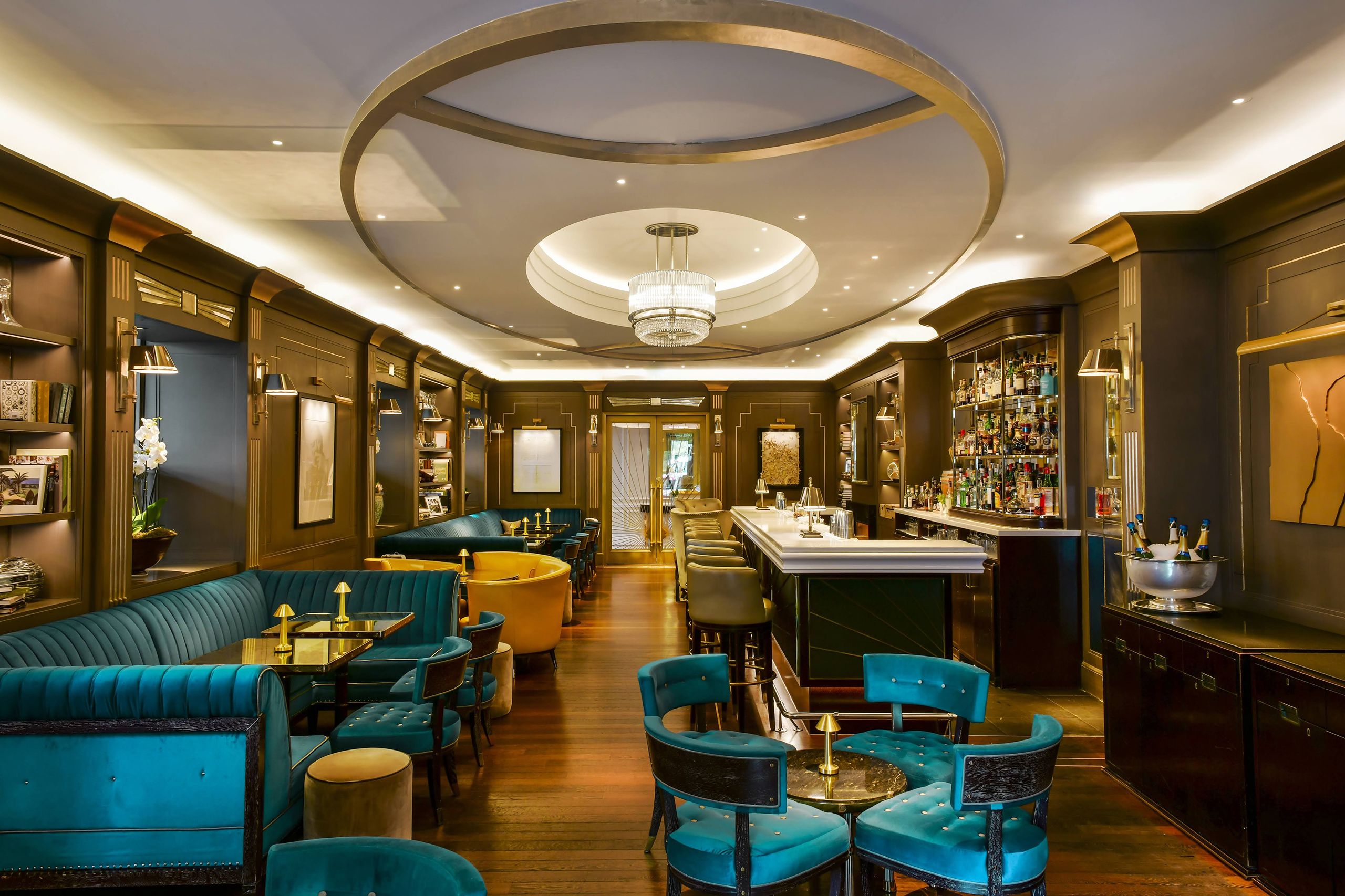 Highlights from the snack menu include The Winston Sliders (trio of mini burgers with cheddar served in a brioche bun) crispy croquettes, sweet potato fries with siracha mayo and bacon crumbs, and charred Padron peppers. The perfect accompaniment given that you'll likely to be tempted to stay for 'just one more…'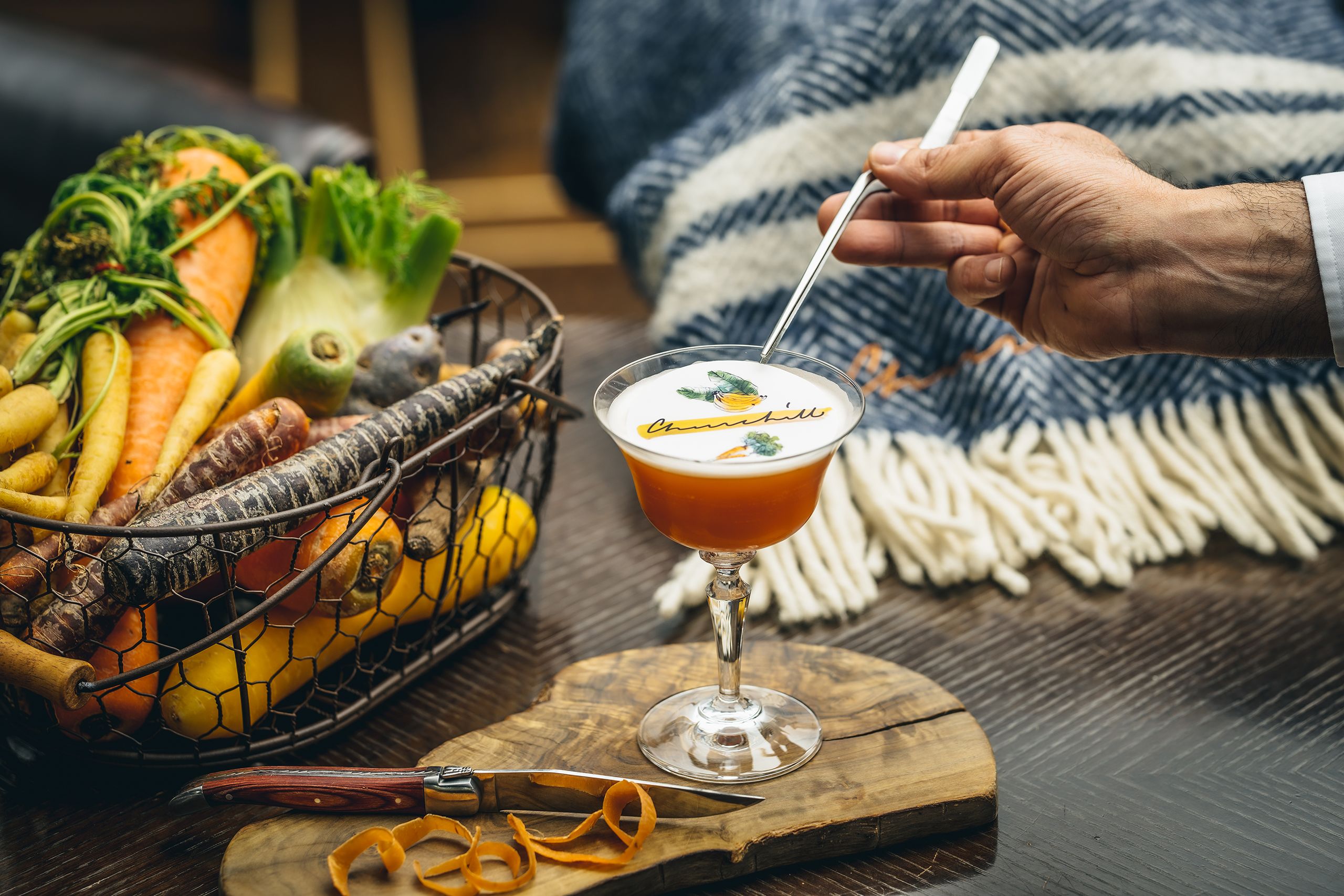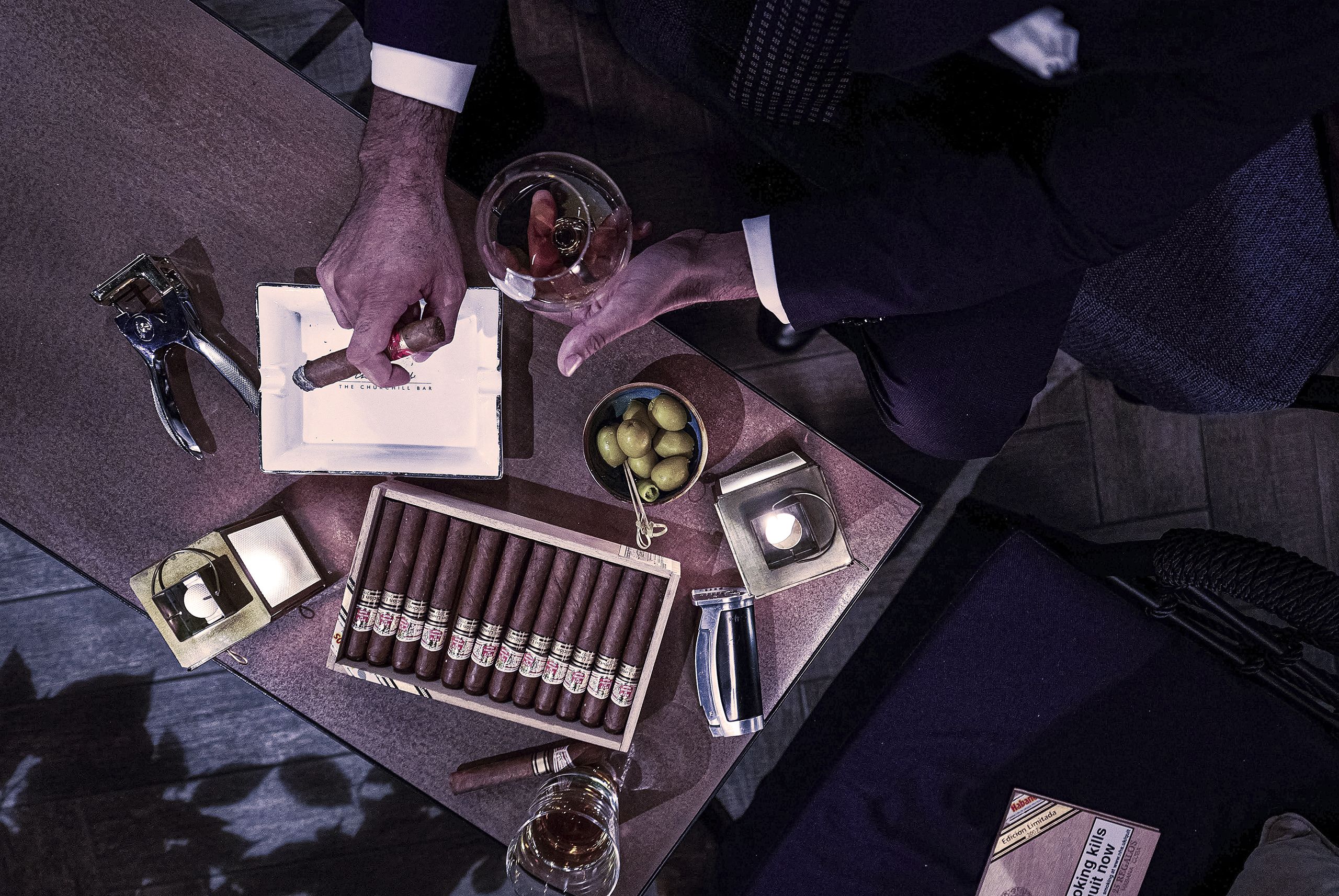 Furthermore, for every Green Lung cocktail sold, The Churchill Bar & Terrace will contribute £2 to Trees 4 Travel, an organisation that plants trees and invests into renewable energy, and for each Red Wilderness cocktail sold, £1 will be donated to The Fox Project, an ambulance network and wildlife hospital dedicated to the red fox. So there really is no better place to enjoy a cocktail this festive season than at The Churchill Bar & Terrace, where guests can enjoy a tipple or two, while furthering the fight for a more sustainable future.